As an aspiring teacher, you probably want to pass your Praxis exam on the first try. Online Praxis prep courses can help you do that.
But there's one problem — you usually have to spend hours comparing different courses to find the best one for yourself. To help you do so faster, I've partnered with other Praxis tutors and reviewed the courses for you.
We've spent 128 hours analyzing several Praxis prep courses. After consulting with students, we narrowed down our list to the top 8 courses available online. Find out what they are and what makes them the best picks below.
Table of Contents
Editor's Choice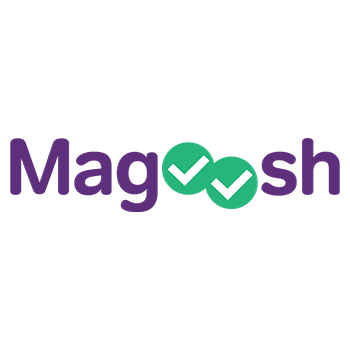 Magoosh
Click For Best Price
#2nd Best Choice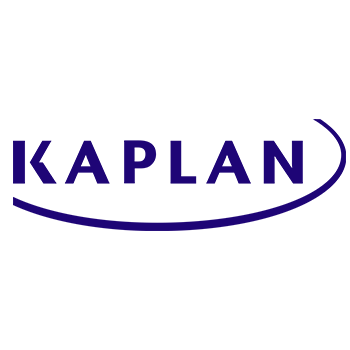 Kaplan
Click For Best Price
#3rd Best Choice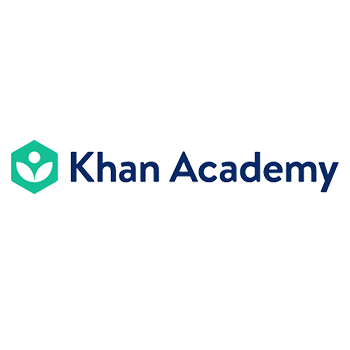 Khan Academy
Top 8 Praxis Prep Courses:
1 - Magoosh (Editor's Choice)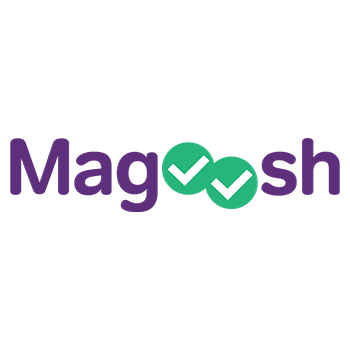 Magoosh Praxis prep courses get great reviews from students, so we were eager to try them ourselves.
We immediately liked that we could choose between two plans:
Math Only — Prepares students for the math test; contains over 80 video lessons and 120 practice questions.
Premium course — Prepares students for the entire Praxis Core exam; contains over 175 video lessons and 350 practice questions.
The Premium course is slightly more expensive but still affordable.
Both plans let you access course materials for six months, which is longer than most courses will give you. You have to log in to the student dashboard to access the materials. That's where all course content is kept. The dashboard is easy to navigate and accessible via mobile, too.
The last highlight is that the plans include tutor email assistance. So, if you have any questions, you can shoot the tutors an email. From our experience, it takes them less than 24 hours to reply.
80+ video lessons
120+ practice questions
Timed quiz mode
Pros
Free 7-day trial
Extensive course materials
Tutor email assistance
User-friendly dashboard and mobile app
2 - Kaplan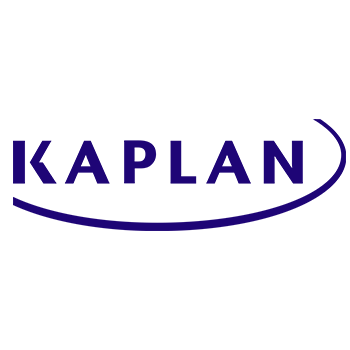 Kaplan lets students choose between three plans:
Math Foundations — Prepares students for math only; contains 7.5 hours of video lessons and 400+ practice questions.
Prep Course — Prepares students for all Praxis Core academic skills (reading, writing, and math); contains 2000+ practice questions, Kaplan's Praxis Prep Book, video lessons, and other materials.
Prep Course Plus — The Prep Course materials + the Math Foundations course.
We found the coursebook particularly helpful, as it contains many practical test-taking strategies. It also does a great job explaining the grading system.
The Prep course includes as many as 19 full-length Praxis practice tests, which is more than you get with an average course. The only drawback is that Kaplan courses are pricey, especially when compared to other options on the market.
19 full-length practice tests
400+/2,000+ practice questions
A coursebook
Pros
A lot of practice opportunities
The coursebook is helpful
Test-taking strategies for the Praxis test
3 - Khan Academy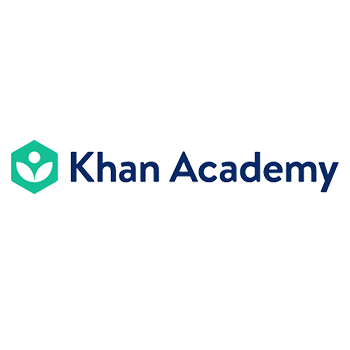 Khan Academy has a free Praxis prep course that is split into three sections: 
Overview
Practice
Lessons
You don't even have to sign up to access the Overview and Lessons sections, so you can check them out before wasting time on entering your details.
If you sign up, you'll be able to choose the tests you want to practice. You'll also get a personalized practice plan when you enter your goals, exam dates, and practice schedule.
We especially liked that you can take a diagnostic test and establish your baseline before you begin your practice. And knowing where you're starting from truly helps.
One drawback is that most lessons are text-based, which can be dull and demotivating. Still, if you're looking for a free or risk-free option, this Praxis prep course may be the best option for you.
46+ video explanations

Three diagnostic tests

Automated feedback
46+ video explanations
Three diagnostic tests
Automated feedback
Pros
Free
Customized study plan
Video explanations
Cons
Mainly text-based lessons
4 - Rutgers
Rutgers has two Praxis test prep courses: 
Praxis Core Math — Includes 15 hours of instruction.
Praxis Core Verbal Prep Course — Includes 10 hours of instruction.
All classes are held live by former Praxis test writers, so you know you're getting accurate information. You'll also be able to get your questions answered by experts, which you can't get when taking a self-paced course.
But don't worry. Even if you can't make it to every class, you can watch the recording. All classes are recorded and available to students for 30 days.
You can attend the classes online or in person. Either way, you'll have access to a digital, instructor-led forum. We liked that instructors are often available and answer promptly. So, you can get help asap if you get stuck on a question or want to double-check a fact.
Our only concern is that the course may be too short for test-takers who need more prep. Also, the course may be too pricey considering its length.
10-15 hours of instruction
30-day access to resources
Led by Praxis test experts
Pros
Live classes
On-demand recordings
Expert tutors
5 - Mometrix
Mometrix study guide is yet another free prep course that can get you ready for all Praxis tests. It offers students video lessons and three practice tests for Math, Reading, and Writing.
You don't get any other materials without upgrading. If you do sign up for the paid version, you'll get a coursebook, flashcards, five full-length practice tests, and 220+ instructional videos.
We loved the video lessons. They're easy to follow and concise but still detailed enough to prepare you for the actual exam.
The only downside of buying this course is that you'll be charged a fee every month. There's no one-time payment option, so your expenses could pile up. But this won't be a problem if you need the materials for only a month or two.
70+ Lessons
700+ Praxis Core Practice Questions
670 Electronic Flashcards
Pros
7-day money-back guarantee
Many practice opportunities
Extensive prep material
6 - Union Test Prep
This is our favorite free Praxis test prep course on the list, mainly because of its extensive materials. The course includes study guides, three practice tests, and flashcards.
There's also a lesson section on the website. Unfortunately, this section only contains practice questions and gives you feedback on your answer. Although you can learn a lot from the explanations, these still aren't lessons per se.
The premium version costs only $9 but still doesn't contain any lessons. It only lets you study without seeing the ads, set the practice tests to exam mode, and download the PDFs.
All in all, there aren't many reasons why test-takers would pay for the premium course. The materials you get for free may be sufficient for your Praxis test prep. If you need more guidance, you should choose another course.
Three practice tests
50 flashcards
11-page study guides
Pros
Free
Extensive and versatile materials
Helpful answer explanations
7 - Urban Teachers
Urban Teachers course is free. When you sign up, you'll be taken to a simple, easy-to-navigate course dashboard where you can track your progress and access the course content.
At the end of the course, students are invited to send their questions to the Urban Teachers email. That is a helpful add-on, especially if you get stuck at any point during your prep.
Now let's get to the biggest drawback of this course: it doesn't include any original materials at all. That really surprised us. The course content is entirely made up of links to the Khan Academy course lessons.
A list of links is probably not what you're looking to get out of a test prep course. We suggest you cut out the middleman and go straight to Khan Academy if you want to practice for free or choose a paid course instead.
Eight math sections
Text-based explanations
Links to Khan Academy lessons
Pros
Free
Automated progress tracking
Access to experts
8 - Teachers Test Prep
Teachers Test Prep offers students three plans. They're listed here, starting from the cheapest to the most expensive:
Quick Core — Includes video lessons, progress analysis, feedback on the Writing section, and test tutoring videos that walk you through sample Praxis tests.
Core Plus — Includes all Quick Core materials + additional practice exams and resources.
Golden Apple — Includes all Golden Apple materials + live one-on-one tutoring.
The last two plans include a "You Don't Pass; You Don't Pay" guarantee, which makes the courses risk-free.
The main drawback of these courses is the price. You'll need to pay separately for each subtest of the Praxis test, so the expenses can quickly add up. Also, we found the Teachers Test Prep platform outdated and less user-friendly than other platforms we reviewed.
4-8 videos per concept
Two practice tests in all plans
2 hours of private tutoring with the Golden Apple plan
Pros
A money-back guarantee
The tutor feedback on the Writing section
One-on-one tutoring option
Cons
Each subtest paid separately
3 Things to Consider When Choosing the Right Course
If you want to choose the best Praxis test prep course for you, consider these three things:
Your learning style — For example, you shouldn't choose text-based courses if you're an auditory learner.
Your budget — You shouldn't go for the cheapest option if you can afford a pricier but more effective course. Don't go over your budget, either.
Your schedule —Think about whether your schedule would allow you to attend live classes. If not, opt for a self-paced course.
FAQs
How Long Should You Study for Praxis?
You should study for your Praxis exam for at least two months.
Is the Praxis Exam Difficult?
No, the Praxis exam is generally not difficult because it tests the skills you should have acquired in middle school and high school.
What Is the Best Praxis Prep Course: Final Thoughts
After spending 128 hours researching all the courses, other tutors and I agree that Magoosh Praxis Core Prep is the best option for most students.
It has extensive and hands-down the most effective course materials. Plus, the easy-to-navigate dashboard makes the learning experience pleasant and even fun.
On top of that, many students say they love that the mobile app allows them to study on the go.
Feel free to check out Magoosh reviews and find out for yourself why students praise their courses before you commit to anything.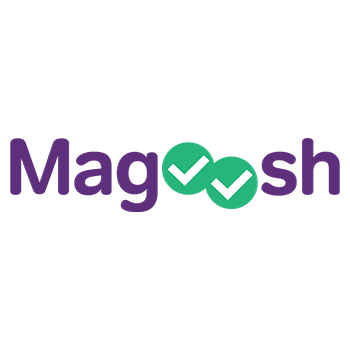 Our #1 Recommendation
Magoosh (Editor's Choice)
Free 7-day trial
Extensive course materials
Tutor email assistance
User-friendly dashboard and mobile app
Get the BEST PRICE until the end of October
Click For Best Price