The primary factor that can make or break your med school application is the MCAT score.
You need to invest time and money in a good MCAT prep course that'll help you get a stellar score.
However, med school is already expensive, so you're probably looking for an MCAT test prep course that won't break the bank.
Here's where Magoosh comes in. This is the budget-friendly prep course that's been gaining popularity recently.
I reviewed several MCAT prep courses and helped countless students get ready for this exam.
Today, I'll use my MCAT experience to bring you an in-depth Magoosh MCAT prep review, so you can decide if this prep course is worth your time.
What is Magoosh MCAT Prep?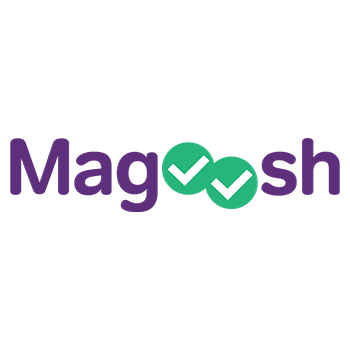 Pejman Pour-Moezzi and Vikram Shenoy launched Magoosh in 2009.
They had an idea to form a test-prep company that has crowd-sourced questions and answers.
The founders started with a GMAT course and expanded over time to other tests, such as GRE, SAT, LSAT, MCAT, and others.
Magoosh MCAT prep course was created in 2016, and it's unique because of its study approach. The focus is on individual user experience.
The Magoosh MCAT course has more than 380 on-demand video lessons, over 745 practice questions, practice tests, and AAMC test materials.
The practice exams come with detailed explanations, and the Magoosh MCAT team can be reached by email for any questions you have while preparing for the MCAT.
What sets Magoosh apart from other prep courses is that Magoosh prep is entirely self-paced.
There's no strict practice regimen. Instead, med school candidates can choose between several schedules, which are very flexible.
It is a great option for working professionals or people who are very busy.
Finally, what made Magoosh MCAT courses stand out for me, is that they've been awarded "Best Places to Work in the Bay Area" twice. [1]
Magoosh MCAT Prep Course Highlights:
Here are some of the biggest benefits Magoosh MCAT has.
1. Course Structure
The course structure can be a major plus, or a major minus for you, depending on what kind of student you are.
If you like to study at your own pace and in your own time and don't want to sit in a classroom studying for hours, this could be the course for you.
It's 100% online, and it's self-paced.
However, this doesn't mean Magoosh doesn't offer any structure.
They give you the recommended video viewing order, schedules, and checklists.
These come in handy to keep you on track and motivated.
2. Course Materials
The course materials are all online. You won't get any books, which would be unrealistic to expect considering the low price Magoosh charges compared to other test prep companies.
The materials are all video-based. Once you sign up, you get access to the video library containing 380+ videos, which are divided into four sections:
Biological and biochemical
Physiological and social
Physical and chemical
CARS
Apart from videos, Magoosh also offers flashcards and 745 practice questions. [2]
These can be more difficult than the AAMC questions on the exam, which means you'll be well prepared.
Magoosh in-house experts write the questions, and they mirror the questions found on the MCAT exam.
After each practice question, there's a text explanation showing why each of the answer choices is correct or incorrect.
3. The Platform
The platform is what most students like about Magoosh MCAT courses.
It's available on all mobile and computer devices — PC, iOS, Mac, and Android. All you need is the Internet to access it.
The platform customizes each person's learning experience. It's easy to navigate, and it makes your progress easy to follow.
The custom practice tool lets the users personalize quizzes by difficulty, timing, and questions type.
This is handy for working on areas that need improvement.
4. Video Lessons
After every video lesson, there's a digital notes tool.
This makes it easy for a person to take notes, save and view them later.
The notes are accessed through the Magoosh dashboard.
Magoosh's video lessons are easy to follow.
There's a transcript, so you can read the verbal lesson if you prefer.
Magoosh video lessons have a tracking feature, which shows where in the video you are.
If you think the lesson is going too slow, you can speed it up.
5. The Dashboard
The first thing you will see after logging in is the dashboard.
While other prep companies don't pay much attention to the dashboard, Magoosh takes full advantage of it.
The dashboard will suggest lessons based on areas you may need improvement in.
It shows your study schedule, gives you a performance tracker and has a quick practice option.
The quick practice will take you straight to practice questions of a specific topic.
Finally, there's also a score predictor. This shows your potential MCAT score, which is calculated based on your performance so far.
As you complete study sections and answer practice questions, the score updates.
6. The Apps
The apps can be used on a smartphone or a tablet and are available for both iOS and Android devices.
They are helpful when you are on the go and have some free time to brush up on a topic.
There are two apps available.
The first one is an MCAT app, which gives you full access to the platform, so you can use it to study; you just need Internet access.
The second is the Magoosh flashcards app. It has over 200 flashcards that cover several topics.
This app comes in handy for studying vocabulary. It also tracks the progress you make and shows which cards you've learned.
Pros
Here are the pros of the Magoosh MCAT course:
Affordable price with a 7-day money-back guarantee
Flexible study schedule
Intuitive dashboard
Mobile access
Shortfalls:
I've talked about Magoosh's numerous benefits, now let's see some shortfalls.
1. Video Lessons
I've found video lessons to be detailed and informative.
They feature graphics and some animations and give tips that help you understand difficult concepts.
However, the videos are done on a basic digital whiteboard.
There's a voice-over and notes. This feels like watching a power-point presentation and catching lecture notes.
You can't see the lecturer here. This makes the videos not as engaging as the videos that other MCAT courses offer.
2. Magoosh Practice Exams
Magoosh's website states that you can get up to 3 practice exams.
Pay attention to the "up to" part. Magoosh doesn't have their own dedicated practice exams, but they use the questions from the practice question bank to make a test.
This means, the more practice tests you take, the fewer questions you'll have.
Not only do the tests not have new questions, but there aren't any AAMC practice questions either.
Also, the test interface isn't the one you'll get on the actual exam. Here's how the interface is different:
You can use control-F on the computer to find keywords, which isn't the case on the MCAT.
You don't have access to the periodic table on the Magoosh test.
The official MCAT lets you scroll down the passage and see the question at all times, which isn't the case on the Magoosh test.
Magoosh test doesn't have highlighting keyboard controls.
3. 1-on-1 Tutoring
Magoosh doesn't offer 1-on-1 tutoring. Instead, they have email assistance.
If you need a lot of attention which a private tutor gives, this course may not be for you.
However, if you like a self-paced course and only need a couple of questions answered, this won't be an issue for you.
Cons
Here are my Magoosh MCAT review cons:
Only three full-length practice tests which don't have new questions
No 1-on-1 tutoring
My Personal Experience
Here's my Magoosh MCAT review, based on my personal experience.
Overall, I was pleasantly surprised by what Magoosh MCAT offers.
Yes, I wish they had their practice exams or included AAMC practice tests.
However, I found the practice questions are high-quality, and the practice exam you get is first-rate.
MCAT sections are clearly divided, which made my MCAT prep journey on Magoosh flow seamlessly.
The MCAT prep materials Magoosh offers are clearly written by MCAT experts, and the instructors in the videos did an excellent job of explaining complex topics.
What blew me away was the system interface. Magoosh only offers online study courses, and they really invested in this form of studying.
Students who prefer a self-paced course will love this.
There are tips on which lessons to take next, which areas to improve in, as well as the score you can expect to get on the MCAT exam.
I wanted to test their email support, so I sent an organic chemistry question in the middle of the night.
I was pleased to see an answer in my inbox by noon the following day.
Live Online Classes
One more feature Magoosh offers, which I decided to try, was the live online classes.
This is a recent development, and I feel it's something other medical school applicants will love as well.
For an extra $100, I got access to 8 hours of live online class time.
The classes were divided into four 2-hour sessions. Each of the four sessions covers one MCAT section.
The classes are offered fairly regularly, so it was easy to fit them into my schedule.
The classes were more about exam-taking strategies, tips, and tricks for more difficult exam questions.
Comparison to Other MCAT Test Prep Courses
Magoosh's main competitors are Kaplan and Princeton Review.
Here's how Magoosh fared in my course review compared to them:
The live online classes Magoosh offers are much more flexible. With Princeton Review, you are given a start date and have to follow a schedule, which doesn't work for everyone.
Magoosh offers around 740 questions, while other test prep courses offer up to 6,500 questions.
Kaplan MCAT preparation course and Princeton Review have dedicated full-length practice tests, while Magoosh doesn't.
The video production, while offering high-quality content, was subpar compared to other MCAT prep companies.
Other MCAT prep courses can go up to thousands of dollars, while Magoosh charges several hundred.
All in all, I found that Magoosh MCAT prep can go toe-to-toe with other MCAT prep companies, especially if you're a self-paced student.
Other MCAT Courses We've Reviewed:
Magoosh MCAT Prep Cost
You can buy the MCAT course directly on the Magoosh website.
There are two options to choose from:
Self-paced $399
Self-paced + study accelerator $499
This is significantly lower than what other MCAT companies offer.
With both of these, you get 12 months of access to:
380+ videos
740+ practice questions
MCAT practice test (up to 3)
Email support
Magoosh gives a 7-day free trial, which includes access to 60 videos and 16 practice questions.
It's a good idea to try the free trial and see if this works for you.
They also have a 7-day money-back guarantee if you aren't satisfied with the courses.
Finally, there's a score improvement guarantee for people who have taken the MCAT before.
In case the score doesn't improve by 10 points, they'll give the money back.
Real Student Results
I wanted to see how well the students scored after finishing Magoosh MCAT prep. I asked five students to take the MCAT practice test before starting their Magoosh prep and after finishing it.
I compared the results in all four MCAT sections and calculated the improvement percentage. I found that Magoosh MCAT prep is effective.
The students had significant improvements in their test results after finishing the course — as high as 16%.
Baseline (Before taking the course)
After taking the course
Improvement

Magoosh MCAT Prep Estimates Vs Real Test Scores
After I concluded that the students had success in improving their MCAT scores with Magoosh prep, I wanted to check how good the Magoosh prep test is in estimating the official MCAT score.
By knowing which score to expect, students will feel less nervous on test day and be able to achieve better scores.
I did another survey with five students. I asked them to do a Magoosh practice test and report the results. Then, I also asked them for the results after taking the MCAT.
Here's what I found out:
Baseline (Before taking the course)
Real MCAT test score
% accuracy

I found that the Magoosh practice test does a great job of predicting the real MCAT score. The students I surveyed had similar results. The results were in the 97% - 99% range, which is good accuracy.
Other Users' Experience
Here are the Magoosh MCAT review examples from other students:
Jay, California
Jay from California bought the Magoosh prep package in December last year to help him with Biochem and biology classes.
He found Magoosh to be a pretty good site and package overall, but for him, some things were covered in too much detail, so some content was too long.
However, he claims that having videos always helped him in struggling areas.
Lily, Florida
Lily from Florida used the Magoosh MCAT prep course to prepare for her second attempt at the MCAT.
She shared that she had already taken the test once and was disappointed with her scores.
Lily highlighted that having over 1,000 practice questions available, each with a video explanation and a text explanation, and links to lessons associated with each question have helped her.
She was also delighted by the fast response rate of customer service and the Magoosh study plans and review materials.
The second time she took the test, Lily got a high score and claimed she would recommend Magoosh to anyone looking to get a highly competitive score.
FAQs
Is Magoosh MCAT Worth it?
Yes, Magoosh MCAT is worth it.
For an extremely affordable price, you have high-quality Magoosh videos, tons of other MCAT materials, and a fantastic student dashboard full of innovative features that will help your MCAT prep journey.
Why is Magoosh MCAT so Cheap?
Magoosh MCAT is so cheap because it's completely online.
There are no prep books and only a handful of live online classes.
Are Magoosh Practice Tests More Difficult Than the Actual MCAT Test Content?
Yes, Magoosh practice tests can be more difficult than the actual MCAT test content.
This is done so the questions on the test day will be easy for you.
Magoosh MCAT Review: Should You Get It?
Magoosh MCAT is the right choice if you like to study at your own pace and make your schedule.
For the price you pay, you'll get great MCAT content. Yes, I wish they offered dedicated practice tests.
But, the questions they have are high-quality and provide an in-depth review of the core curriculum and all high-yield sections.
There are suggested lessons to improve in areas you don't excel at, and the mobile app makes it easy to study at any time.
In conclusion, Magoosh's previous score improvement guarantee is a nice feature, and you can rest easy knowing you'll get a full refund if this doesn't happen.
Click here to check out the Magoosh MCAT offer.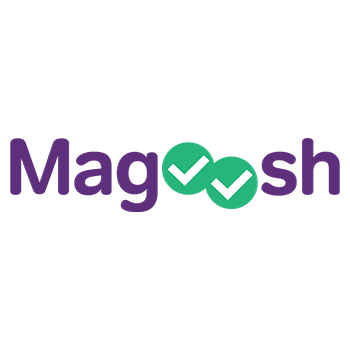 We Recommend
Magoosh MCAT
Affordable price with a 7-day money-back guarantee
Flexible study schedule
Intuitive dashboard
Mobile access
Get the BEST PRICE until the end of December
Click For Best Price