Many students taking the MCAT encounter the Khan Academy MCAT course sooner or later. As Khan Academy is a premier partner of the AAMC and offers a free MCAT course, students want to know if it's worth their time.
I've been helping students prepare for the MCAT for over a decade. To get a clear picture of Khan Academy's MCAT prep pros and cons, I've taken the course myself, checked other students' reviews, and did a survey with students taking this course.
Here's everything you should know about Khan Academy MCAT prep.
What is the Khan Academy MCAT Course?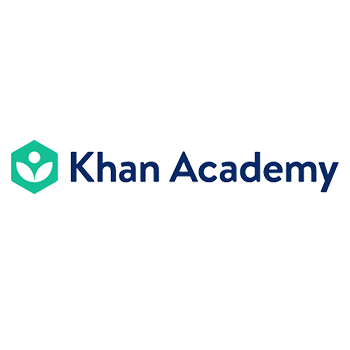 Khan Academy is a nonprofit organization established in 2008 with the goal to provide free online lessons in the form of videos and short lessons.
The founder, Sal Khan, wanted to provide valuable test prep for free. This educational platform first helped school-age students get ready for big exams such as SAT and ACT.
Soon, Khan Academy content expanded to include the MCAT courses for college-aged and premed students.
Their MCAT course is the first to be approved by the Association of American Medical Colleges (AAMC) — the organization that administers the MCAT.
Nowadays, Khan Academy is AAMC's premier partner, and they work together to develop content for students getting ready to take the MCAT exam.
Where other MCAT prep courses are structured around topics such as chemistry or biology, Khan Academy's MCAT course follows the structure of the AAMC Foundational Concepts.
In 2020 the company announced they would discontinue the course, but in 2021 they decided to make it available until 2026 with AAMC's support.
Khan Academy MCAT Prep Highlights:
Here are the biggest Khan Academy MCAT benefits.
1. Khan Academy MCAT Videos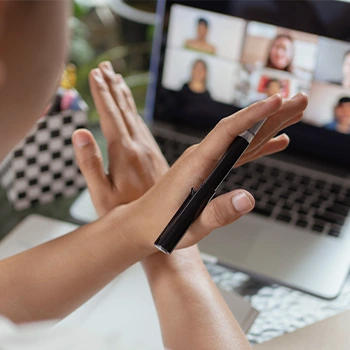 The company says their course is best suited for content review, and I agree.
The MCAT material at Khan Academy covers a wide range of topics. The curriculum is mostly focused on the review, not on teaching new materials, and it does a good job due to the video content.
The videos are an excellent way to jog your memory. The video lessons are concise and easy to follow. Each video has voice-over audio, making it feel like you were listening to a lecturer in a classroom.
Also, the videos have a blackboard and colorful illustrations, which help show what the narrator is talking about. I think the illustrations make the Khan Academy video engaging to follow.
2. Curriculum
The company says they cover all core concepts you'll encounter on the MCAT. I found this to be true. All the topics found on the MCAT are covered, thanks to their AAMC partnership.
Just as you would expect from an MCAT course, the Khan Academy curriculum covers 14 sections in-depth— biochemical foundations, biological foundations, living systems, physical processes, and more.
Not only are there all the sciences, but they also have sections dedicated to non-science subjects, such as society and culture and social inequality [1].
I enjoyed that there wasn't a set path to follow, and I could choose which units I wanted to work on to improve my MCAT score.
3. Platform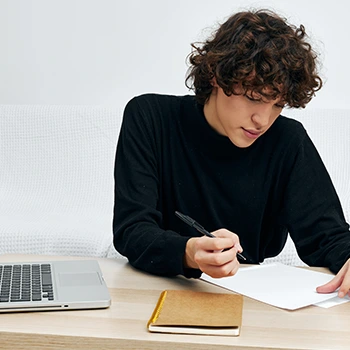 Khan Academy's platform does its job well. Even though the course is free, you'll have to sign up. My favorite part is that when you make your account, you can also access the course content via a mobile app.
The app is available for both Android and iOS devices due to Google and AT&T investments, and it synchronizes your progress between the app and the website.
This makes it a great tool for reviewing on the go. You can switch between the app and the website and pick up where you left off without issues.
You can also download the video lessons and watch them even when you don't have access to the Internet. Considering that this is a free app, this is a nice bonus feature.
Finally, another nice platform feature is gamification, and this was my personal favorite. After creating an account, I could create an avatar. As I went through more lessons, I got accessories to dress up my avatar, badges, and achievements.
I believe this is a nice motivator when you need an extra push to study.
Pros
Course available on the website and mobile app
Good MCAT content review source
Free course
Engaging videos
My Rating
Curriculum content 4/5
Price 5/5
Platform 4/5
Khan Academy MCAT Shortfalls:

These are the biggest course shortfalls.
1. Practice Questions and Tests
Practice questions and tests are a huge part of MCAT preparation for medical students. Ideally, the practice tests and questions should follow the same format as the real MCAT.
This isn't the case with Khan Academy. They offer practice passages and practice questions, but not a full-length test. The questions are always offered in multiple-choice options and aren't timed.
There are practice questions after you complete each section. A machine checks the answers, and there isn't a ton of feedback.
You will get some explanation as to why the answer is wrong, but it doesn't go into depth, nor does it consider the knowledge gaps that made you answer incorrectly.
2. No Study Plan
As I've mentioned, you can pick and choose which lessons you want to take. While this gives you a lot of flexibility, it would be better if the course had a study plan for students to follow.
In order to get the most out of Khan Academy MCAT resources, test takers have to create their own lesson plan, which can be time-consuming.
You'll be responsible for sticking to the lesson plan, so if you need a structured MCAT content review and aren't good at self-accountability, this may not be the course for you.
Cons
No live-online classes
No study plan
Comparison to Other MCAT Test Prep Companies
Compared to other MCAT companies, Khan Academy's biggest advantage is the price. This is a free course, while other companies charge up to thousands of dollars.
For example, Magoosh is $379, Kaplan charges $1,799 upwards, and Princeton Review courses start at $1,549.
Magoosh offers more than 740 practice questions and 3 full-length practice tests. Kaplan has a Qbank with 2,900 questions, and both Kaplan MCAT preparation program and the Princeton Review have 16 practice tests, which is more than Khan Academy offers.
Finally, while both Magoosh and Khan Academy content review is only focused on pre-recorded videos, Kaplan and Princeton Review offer live online classes in their prep course.
Where to Buy Khan Academy MCAT?
You don't have to buy Khan Academy MCAT, as the course is free. You can view it on the official Khan Academy website.
Note: You'll need to create an account to access all Khan Academy MCAT passages.
Real Student Results from Taking the Khan Academy MCAT Lessons
I wanted to check how real premed students scored after taking the Khan Academy course, so I asked a group of students to take the MCAT practice test before starting their Khan Academy prep and after finishing it.
I compared the results in all four MCAT sections and calculated the improvement percentage. I discovered that Khan Academy's prep is effective. The students had improvements in their test results after finishing the course.

Baseline (Before taking the course)
After taking the course
Improvement

Other Users' Reviews
Kathy from Vermont
Kathy said Khan Academy prep resources were excellent for content review. After watching Khan Academy physics and chemistry videos, she raised her score considerably in those sections.
John from Texas
John said he used all the materials Khan Academy offered, and he watched the videos at 1.5x speed. He didn't like that the course offered content review only, and he needed to find other resources to get ready for the actual MCAT.
FAQs
Is Khan Academy Good For the MCAT?
Yes, Khan Academy is good for the MCAT. This is a great prep course to get free content and extra resources before taking exams.
How Many Khan Academy Videos Are There For MCAT?
There are about 1,100 Khan Academy videos for the MCAT, which is enough to prepare you for the real med school test.
Should You Study With Khan Academy MCAT?
Khan Academy MCAT is a good resource for medical students. This prep course is mostly focused on content review and has multiple-choice practice problems.
However, my vote goes to the Magoosh MCAT course. While it's not free, it's affordable, especially compared to many other MCAT courses.
You'll get access to more than 740 practice problems, which cover all the content found on the MCAT. If you get a question wrong, Magoosh offers detailed explanations.
Additionally, there's a score improvement guarantee, so even if you don't improve your score you'll get your money back. Check it out, and start your MCAT journey today.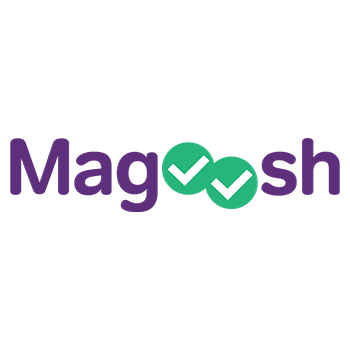 We Recommend This Instead
Magoosh MCAT Prep Course
Affordable price with a 7-day money-back guarantee
Flexible study schedule
Intuitive dashboard
Mobile access
Get the BEST PRICE until the end of December
Click For Best Price