What Is the Best MCAT Prep Course?
Almost all medical schools in the US require you to take a Medical College Admission Test (MCAT).
Ideally, you want to take it only once.
You surely want a good score on the MCAT exam, and in order to get this good score, you need a stellar MCAT prep.
This is where MCAT prep courses come in. With so many MCAT prep courses out there, it can be overwhelming to choose the best one for you.
To make your job easier (as taking the MCAT is already difficult enough), I spent days doing thorough research to compile a list of the best online MCAT prep courses.
Let's dig deeper into my top picks of the best MCAT prep courses.
Table of Contents
Editor's Choice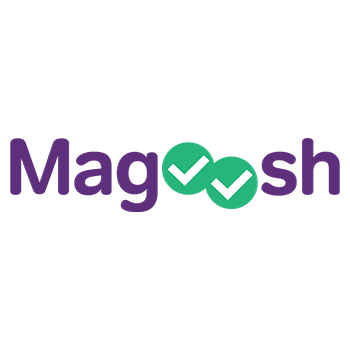 Magoosh
Click For Best Price
#2nd Best Choice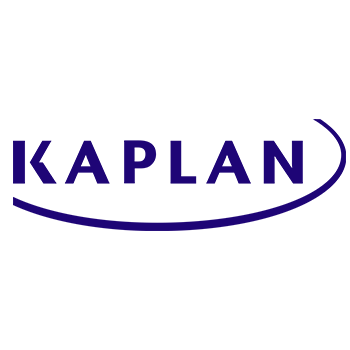 Kaplan
Click For Best Price
#3rd Best Choice
The Princeton Review
Click For Best Price
Our Top Products
1 - Magoosh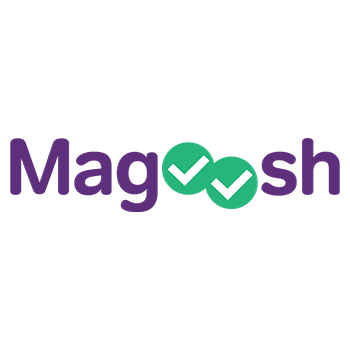 Magoosh MCAT prep is my #1 choice of all MCAT preparation courses because it offers the best value.
Moreover,  it's the most affordable, and you get the most for your buck.
Compared to other MCAT prep courses, Magoosh is relatively new, but it managed to stand out in a short period of time.
Since 2009, they've had more than 1.5 million students.
Magoosh MCAT prep course is entirely online. It's a self-study prep course, meaning you can study at your own pace.
However, every student gets a study schedule to help keep them on track. You can study on the go, as the course can be viewed on any device.
Magoosh especially focuses on topics that appear most frequently on the MCAT.
You can choose between two packages — Premium $299 or Premium + Study Plan $399.
With both of these, you get 12-month access to 380 content review videos, a considerable number of practice questions, three full-length practice tests, and 24/7 email support.
Premium + Study Plan gives you a study plan made just for you.
Magoosh also has a 7-day free trial, where you can view 16 videos and a big number of practice questions.
No credit card is needed to sign up for the free trial.
I especially liked that they have a 10-point improvement guarantee for students who've already taken the MCAT.
Unless their score is improved by at least 10 points, Magoosh offers to give money back.
Pros
Strong student support
Best price for the MCAT prep course
Score increase guarantee
Detailed question explanations
Option of taking a live online course for only $100 more
Cons
No textbook included in the price
2 - Kaplan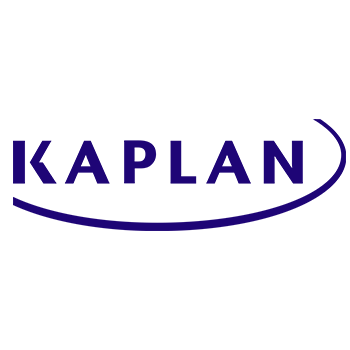 Kaplan has been around the longest out of all MCAT prep courses on this list.
It was founded in 1938, so they had a lot of time to study everything MCAT-related, and now they offer a wide selection of MCAT prep courses.
Kaplan MCAT prep course comes in several options. You can choose their live online courses if you want more intensive study.
Kaplan MCAT live online course has 12 three-hour sessions, 90 hours of recorded videos, personalized homework assignments, 16 full-length practice exams, and the official Association of American Medical Colleges (AAMC) materials for $2,499 [1].
You can also get Live Online Plus, which includes all of this, and one-on-one tutoring for $2,999.
Live online course is a great idea if you're starting from scratch, as they are comprehensive and you can ask teacher questions.
If you aren't a fan of live online classes, Kaplan test prep offers On Demand for $1,799 and On Demand Plus for $2,299.
These are pre-recorded video lessons. You also get access to a content library and one-on-one tutoring with On Demand Plus.
If you only want to refresh your memory, you don't have to buy an MCAT prep course.
Instead, Kaplan offers practice test bundles, access to a quiz bank, and a library of online quizzes for six months.
The choice between all of these can be overwhelming, but luckily, Kaplan offers a free consultation to help you determine what's the best MCAT prep course for you.
Pros
General higher score guarantee
You can try a class for free
8 MCAT prep books
Financing options available
Cons
Short access to the prep course — 5 or 6 months
3 - The Princeton Review
The Princeton Review offers one of the most thorough MCAT prep courses out there.
My favorite feature that the Princeton Review MCAT prep course offers is the score reports.
The Princeton Review uses diagnostic exams to measure how the student is improving in MCAT subjects.
This helps the student save time and focus on areas that need the most improvement. Students also take a test when they sign up to determine their weaknesses.
Another thing that makes The Princeton Review MCAT prep course stand out is the live online classes.
The Princeton Review MCAT ultimate course has 123 live class hours, which is more than any other MCAT test prep course on this list.
Moreover, the live classes aren't taught by one generalist MCAT expert. Instead, the lessons are taught by a team of experts on different subject matters.
You can expect to have 4 to 6 teachers during class sessions. It ensures you'll cover material in more depth and provides you with a better learning experience.
You also get access to more than 500 video lessons, 16 full-length practice exams, and more than 2,500 practice problems, together with hard copy prep books.
When you buy the Princeton Review MCAT exam course, you'll get a box set of 10 prep books. 7 books are subject-specific, while 3 are workbooks.
Pros
Thousands of free-standing and passage-based practice questions with detailed explanations
Includes official AAMC practice materials
Good for busy students, as it's flexible and students can focus on problems they want
4 - Blueprint
Blueprint MCAT prep course has 15 months of access to AAMC resources, the longest access on this list, which also includes AAMC full-length practice exams [2].
Blueprint MCAT offers 40 hours of live online classes and unlimited retakes for content that students find especially challenging.
Apart from live classes, there's a study planner, video lessons and animations, 160 learning modules, full-length practice tests, 10,000 practice questions, and detailed explanations of questions you get wrong.
You answer questions about your study time and availability, and your schedule is created automatically for you.
My favorite part of the Blueprint MCAT prep course is the unlimited class rescheduling.
It is an excellent feature if you're busy, as it essentially allows you to study at your own pace.
The study planner automatically adjusts to the new schedule every time you switch class time.
Blueprint MCAT live online classes, which they call office hours, have two lecturers.
While this isn't as many as what The Princeton Review offers, it's still more than many other MCAT prep courses have for their live online classes.
The live classes are more focused on conversation than lecturing, so the students are more engaged.
All live online tutors have scores of 519 or more on the MCAT, and the Blueprint guarantees an average scoring improvement of 13 points.
Pros
Live online office hours which have the same flexibility as the self-paced course
Score increase, money-back guarantee
Detailed analytics of your studying and improvement
Cons
The free trial doesn't provide full access to all materials and features
5 - MCAT Self Prep
The MCAT Self Prep course was developed by Andrew George, who came up with his own study method when studying for the MCAT.
He started his company and researched the study habits of students who have scored in the highest five MCAT percentile.
MCAT Self Prep could be the choice for you if you're on a budget. This MCAT prep course offers options ranging from a free course to $999.
If you sign up for the free version of MCAT Self Prep, you get access to the whole MCAT video collection and 10 content modules.
The next option comes at $9.99 and includes everything the free option does, plus a study plan and a score tracker.
The third option MCAT Self Prep has is the advanced pro version at $99.99 and gives you access to 5,000 flashcards and 120 quizzes that have 2,000 questions, written in the same style as the AAMC.
Finally, the last one, Deluxe Pro at $999.99, has 8 review and strategy courses, and it comes with a score improvement guarantee.
MCAT Self Prep gives you an option to update the course you signed up for if you decide to do so.
You'll also get access to a Facebook study group and an option to message the CEO.
Pros
Extremely customizable
A diagnostic exam upon signing up to determine your current knowledge and weak points
One-on-one tutoring available for an additional cost
Cons
Doesn't include the AAMC practice question materials
6 - Altius
Next up on the list of best MCAT prep courses is Altius.
They make an impressive claim that their students are over 500% more likely to score in the 99% percentile.
Altius MCAT prep focuses more on intensive one-on-one sessions with an MCAT mentor and small group sessions instead of on-demand video lessons.
It is because they believe that students should have a more guided approach to the exam instead of studying independently.
The results show Altius has some of the best MCAT prep courses.
Their students have an average MCAT score of 516.
Altius offers several packages that focus on meetings with a mentor.
The mentor is there to help students assess their weak spots, answer questions, review practice exams, and more.
You can choose between several packages and get 15, 25, or 45 hours of one-on-one mentor time.
Another option Altius test prep offers is small group sessions.
The sessions are led by one or two MCAT experts. Students do a content review here, work on problems together, and review practice questions.
The sessions are done via Zoom, and there are 6 to 8 students present, which is much more intimate compared to other MCAT prep courses with live online classes.
Pros
14-day free trial — longer compared to many other MCAT prep courses
One-on-one and small group tutoring
Promise to score in the 90th percentile
Cons
Expensive compared to many other online courses
7 - Varsity Tutors
The last on the list of the best MCAT prep courses are the Varsity Tutors. This is the best MCAT prep course for one-on-one lessons.
In fact, it's the only kind of lessons Varsity Tutors offer.
You have two options when it comes to who'll be your tutor: you can browse the list of available tutors, or you can take a quiz, and the company will match you with a selection of tutors.
Some of the questions on the quiz include if you've taken the MCAT before, why you want to take it, and what's the most difficult part of the exam for you.
You can choose when you want to start working with the tutor. Together you'll work out your study plan to best prepare for the MCAT.
Students often opt for an MCAT prep course with video lessons because they're afraid working with a tutor doesn't give them enough flexibility.
However, that's not the case with Varsity Tutors. You can choose when to meet up with the tutor and how often.
If you need a lot of prep before the MCAT, this could be the right option for you.
A tutor will work with you on areas you need help with the most and skip or review those you already know.
The pricing works differently at Varsity Tutors compared to other prep courses.
Here, the tutors set their own rates, and they vary. For example, a one-off lesson a day before the MCAT will cost differently than if you set up regular weekly lessons with a tutor.
Pros
Flexible tutoring
Choose between online or in-person MCAT prep
Customized study plan
Cons
You'll have to buy books and other materials separately
How to Choose the Best Online MCAT Prep Course for You?
No matter what MCAT course you go for from this list, you won't make a mistake. They are some of the best MCAT prep courses out there.
However, there are significant differences between them. Here's what you should consider before choosing the best MCAT course for you:
Study discipline — Can you maintain a study schedule on your own? If your answer is yes, go for a self-paced course. If your answer is no, choose one of the courses that allow you to work with a tutor who'll help keep you on track.
Learning style — If you prefer to study from books, choose a course such as Kaplan, or Princeton Review, as they all provide books. However, if you prefer video lessons, choose Magoosh. Also, consider if you like to study on your own or in a group to choose between MCAT courses that offer live online classes.
Budget — MCAT preparation can be extremely expensive. The good news is that MCAT prep courses cost differently. There's even a free MCAT prep. Think about how much money you can realistically set out for MCAT test prep.
How much time you have — If you're short on time, choose an intensive MCAT prep course.
Materials — Once again, consider whether you want to study from books or you prefer using online course materials, such as video lessons and quizzes.
MCAT course guarantees — Best MCAT prep courses will have a money-back and score improvement guarantee. It's a good investment to choose a course that offers this.
Practice materials — Best MCAT courses will have you take practice exams as soon as you sign up to determine your current knowledge level and weak points. Also, you'll improve best by taking MCAT practice tests, so choose a course that offers numerous practice tests and practice questions.
Related Articles:
FAQs
Are MCAT Prep Courses Worth It?
Yes, MCAT prep courses are worth it. Best MCAT prep courses will help you get the score you need for medical school admissions to your desired college.
An online MCAT course will also help you with reasoning skills and test-taking skills, so you'll know what to expect on the MCAT.
What's the Best MCAT Prep Course?
The best MCAT prep course out of all MCAT prep companies is Magoosh.
It's affordable, provides high-quality study materials, gives a score improvement guarantee, and most importantly, previous Magoosh MCAT students report a high average score.
When Should I Start Getting Ready for the MCAT?
You should start getting ready for the MCAT as soon as you decide to go to medical school.
However, this also depends on if you've taken MCAT courses before, do you have a lot of time or are in a time crunch, what study materials you have available, how familiar you are with the subject matter, and so on.
The AAMC recommends students should spend 300 to 350 hours preparing before they take the MCAT.
How Much Are Online MCAT Courses?
Online MCAT courses come in different price ranges — from free to ten thousand dollars.
A free course won't have the same value, practice tests, practice questions, or expert tutors as a more expensive test.
The bottom line is, you should expect to spend at least several hundred dollars on an MCAT prep course.
Which MCAT Online Course You Should Take?
My vote goes to Magoosh. It offers excellent student support, enough practice tests, a score improvement guarantee, and a lot of flexibility for a very budget-friendly price.
Moreover, you'll get 12 months of access to enough video and live online lessons and practice questions that are guaranteed to help you master every subject matter on the MCAT.
The bottom line is, Magoosh has the most comprehensive MCAT prep on a budget.
Their track record is solid, with thousands of students who improved their scores with Magoosh's help.
Check out their offer today, and you could be one of those satisfied students too.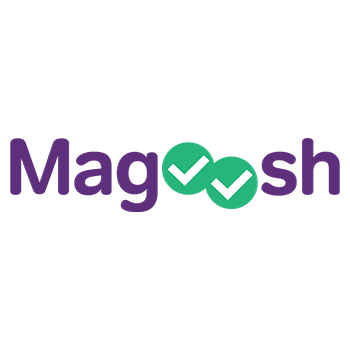 Our #1 Recommendation
Magoosh
Strong student support
Best price for the MCAT prep course
Score increase guarantee
Detailed question explanations
Option of taking a live online course for only $100 more
Get the BEST PRICE until the end of October
Click For Best Price