The Medical College Admission Test (MCAT) is a standardized test used by most medical schools in the US. The MCAT tests students on their abilities to think critically and analytically, and their knowledge in physics, general chemistry, organic chemistry, biology, and other subjects.
The best way to prepare for this exam is taking mcat practice tests. You can find free MCAT practice tests online, but they are often limited and not the best representation of the exam itself.
Our group of professionals reviewed six of the most popular practice tests available and gave their opinion on the best MCAT practice tests.
Table of Contents
Editor's Choice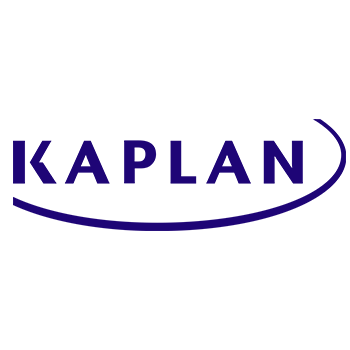 Kaplan (Editor's Choice)
Click For Best Price
#2nd Best Choice
Princeton Review
Click For Best Price
#3rd Best Choice
Blueprint
6 Best MCAT Practice Tests
After a careful review, we've selected only the best MCAT practice tests that will help you achieve your goals. Here are six best MCAT practice test you can find.
Our Top Products:
1 - Kaplan (Editor's Choice)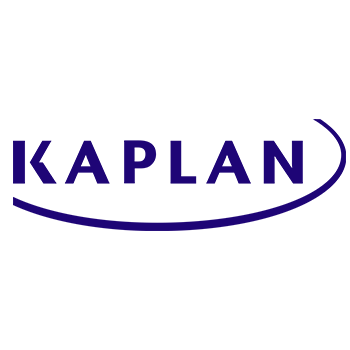 Kaplan is a leader in test prep, and this is no exception for the MCAT. This company offers tests either as part of its comprehensive MCAT prep courses or in an a la carte manner.
The Kaplan MCAT tests are designed to identify your strengths and weaknesses, letting you know where you stand and what you should work on. Sequential tests build on prior knowledge, improving your readiness to take the MCAT.
Kaplan provides a free, full-length practice test to everyone. It means you can take a free MCAT practice test before investing in additional exams.
Kaplan's question bank adapts to your need - letting you focus on weak spots and increasing question difficulty as you improve.
3,000+ questions
Up to 16 full-length MCAT practice tests in an MCAT practice test bundle
Pros
Score reports are detailed and provide insight into strengths and weaknesses
A realistic set of questions designed to replicate the real MCAT
Detailed explanations for all questions
Practice exam options include access to Qbank - an online test prep question bank
Free, full-length practice test available
Cons
To obtain more than six tests, you will need to purchase a review course
2 - Princeton Review
The Princeton Review is also a leader in MCAT prep, but they do not offer their tests in a la carte, unlike Kaplan.
You gain access to its practice exams by purchasing one of its MCAT preparation courses.
While this can end up costing you more than purchasing practice tests alone, it does come with the benefit of receiving lessons and additional study materials.
The Princeton Review MCAT includes its test bank, meaning that students will never be without access to questions when they need them.
The tests are similar in format and difficulty to the actual MCAT. The Princeton Review is known for offering difficult questions so that students will be pushed to their limits.
Thousands of questions
Up to 16 practice tests
Pros
Free, full-length practice test available
Included test prep question bank has all the questions you will need
Practice tests are formatted similarly to the genuine MCAT
Explanations are in-depth and ensure that students understand the material covered
Cons
To obtain more than the free test, you must purchase a review course
3 - Blueprint
Previously known as Next Step, Blueprint provides MCAT courses and tutoring. However, it also offers standalone practice tests for purchase in bundled sets.
The tests in these bundles are available for six months, and you get five attempts on each exam.
Additionally, the bundle comes with a 1/2 length diagnostic exam that allows you to see where you are starting from without spending too much time.
The Blueprint also provides a study planner tool and more than 1,600 questions with a spaced repetition program to improve your memorization.
4,000 questions
Up to 10 practice tests in an MCAT practice test bundle
Pros
Excellent online interface
Allows you to maximize learning experience without unnecessary purchases
Study planner guides on how to use your time best
Cons
Many students find these harder than the official exam
4 - Gold Standard
The Gold Standard offers the option to purchase individual exams at a more affordable price point compared to the competition.
These may not be one of the best MCAT practice tests out there, but this less expensive option will be beneficial if you are on a test prep budget.
"Medicine is a science of uncertainty and the art of probability." – William Osler, physician
The downside is that the questions don't represent the actual exam too much.
10,000 questions
Up to 20 practice tests in an MCAT practice test bundle
Pros
Less expensive than many other MCAT practice tests
The online experience is better than some other competitors
Online post-test discussion threads are available to get more detailed explanations on answers
Cons
Tests are not as accurate to the official MCAT exam as some other options
5 - Altius
Altius offers a free MCAT practice test that can be very beneficial because of its diagnostic capabilities.
This practice test is a great place to start and allows students to know where they stand before moving forward.
Otherwise, Altius offers full-length MCAT practice tests in various bundles at a midrange price.
These tests are somewhat of a mixed bag, with some questions being excellent and others not so great.
2,300 questions
Up to 10 MCAT practice tests in an MCAT practice test bundle
Pros
Tests are available for purchase without having to buy a review course
The free MCAT practice test is a great place to start for students
Better than average experimental passages
Cons
Practice tests are of varying quality
6 - ExamKrackers
ExamKrackers not only offers tests for purchase individually but also a bundle that comes at a discount.
The tests may not be top-tier, but they do have good experimental questions and passages. This leads to an excellent evaluation of your critical analysis skills.
The answers to their questions are often taken verbatim from their textbooks. This is not an issue if you only have purchased their practice exams, but it can be less helpful if you are using their texts as study materials and are looking for a different way to approach a problem.
4,000 questions
Up to 6 MCAT practice tests in an MCAT practice test bundle
Pros
Offers individual exams for purchase
Questions can improve critical thinking
Tests are available for immediate download
Cons
Answers often come directly from their textbooks
7 Factors to Consider:
Consider these things before investing in MCAT Practice Tests:
1. Price
One of the factors to take into consideration when picking out your MCAT practice tests is the price.
It's easy to want to pick the cheapest, but try not to base your decision solely on this factor. You want to ensure the MCAT practice tests you choose are of high quality and representative of the MCAT exam.
"Medicines cure diseases, but only doctors can cure patients." – Carl Jung, physician
Of course, taking advantage of free, full-length MCAT practice tests should be on everyone's list. If a company offers a free practice test, take advantage of it.
2. Number of Practice Tests
Not only do you want to know the number of MCAT practice exams that can be taken, but also the number of times you can access them.
For example, if you purchase a six-test package and can only take each MCAT practice test once, it may not be as helpful as a three-test package with unlimited access.
Therefore, make sure to identify how many full-length practice exams your chosen company provides and for how long you will have access to each MCAT practice test.
Also, some companies will give you a bulk discount when purchasing more than one MCAT prep exam at a time. Consider this when you are calculating the cost of your MCAT practice tests.
3. Number of Practice Questions
Of course, you want to make sure that full-length MCAT practice tests have the correct number of questions per section to represent the MCAT exam accurately.
However, you should also make sure that there are a sufficient number of practice questions for each topic area you will be tested on. Companies will offer a certain number of practice questions in addition to the number of full-length practice exams.
Don't base your decision solely on the number of practice questions. Pay attention to how many practice questions are available for each topic area.
4. Score Improvement Guarantee
Some test companies are so confident in their programs that they will guarantee a specific score (or score improvement) on the MCAT exam.
That being said, this only happens when a student signs up for a course - not just when they purchase a few MCAT practice tests.
If having a money-back guarantee is crucial to you, then make sure that the company you purchase from offers one.
5. MCAT Practice Test Format
The practice tests should be formatted as close to the actual test as possible.
Each MCAT practice exam should be nearly identical to the genuine MCAT, including questions, instructions, and feedback. That way, you will be adequately prepared for the actual exam.
6. Question Style and Difficulty
The practice tests you purchase should provide questions with the same difficulty level and style as the actual MCAT. If they're too easy, it's a waste of your time and won't help prepare you well. If they are too complex, then you will not be adequately prepared.
7. With a Course or as a Standalone?
This factor is vital because, for some tests, you will need to purchase a course in order to gain access to the best MCAT practice tests.
Prep courses are an excellent option if you need the extra instruction, structure, and assistance that a course can provide, but you will have to pay more.
On the other hand, if you have your study plan and only need to take standalone practice exams, there's no need to spend money on prep courses.
You can find free MCAT practice tests or pay for other full-length practice tests you consider better, and maybe also combine them with MCAT prep books.
FAQs
How Much Time Should I Spend Taking a Full-Length Test?
You should spend seven and a half hours taking a full-length test. It is essential to mimic the duration and the pace of the actual test.
You will need around six and a half hours to take the exam content, but you are also given optional breaks between the MCAT sections, so you should practice using these.
Treating the full-length practice test like the actual exam will increase your mental and physical test-taking stamina - a critical part of MCAT preparation.
How Much Content Is Covered?
The best MCAT practice tests should cover all four areas of the MCAT [1]:
Chemical and Physical Foundations of Biological Systems
Critical Analysis and Reasoning Skills (CARS)
Biological and Biochemical Foundations of Living Systems
Psychological, Social, and Biological Foundations of Behavior
The Critical Analysis and Reasoning Skills section will have 53 passage-related questions to take over 90 minutes.
The other three sections will have 44 passage-based questions and 15 standalone questions. For the 59 questions in each section, you will have 95 minutes to complete them.
Good test prep - paid or free MCAT practice tests should always be set up as outlined above. In this way, your MCAT practice test will resemble the actual MCAT.
How Many Times Can I Take Each McAt Practice Test?
How many times you can take each MCAT practice test depends on the company you purchase test prep from. Some give unlimited retakes, while others limit you.
Of course, you should consider how much benefit you will receive from retaking an MCAT practice test instead of trying a new one (with new material).
Retaking an exam may give you a false sense of confidence in your mastery of the material. Additionally, it does not expose you to new ideas and concepts that you might benefit from reviewing.
What Is a Good MCAT Score?
What a good MCAT score is may not be simple to answer. The mean MCAT score is somewhere between 500 [2].
Thus, if you score 499 or lower, you are in the bottom half of test-takers. Given that the overall acceptance rate into medical school is around 40%, you want to be well into the upper half of test scores.
The top 25% of test-takers will score between 508 and 513. And the top 10% will be between 514 and 528.
Knowing these scores will give you a realistic view of your readiness level for the MCAT.
What About the AAMC Practice Tests?
If you are taking the MCAT, it is best first to study the Association of American Medical Colleges (AAMC) material. Since they are responsible for creating the actual test, they offer the best MCAT practice tests.
Also, they have a free MCAT practice test as a diagnostic tool to show you where you stand. Their free practice test will help you determine your strengths and weaknesses.
Unfortunately, the AAMC only offers four full-length practice tests. Although they are undoubtedly the top of the class, many students do not find a mere four exams to give them the breadth and depth of study to do well on the MCAT exam.
When Should I Take My First MCAT Practice Test?
You should take your first MCAT practice test immediately. Don't wait to start taking practice tests - you need the baseline for the future.
Since you have never taken the MCAT before, you probably won't do well on the first practice test. You have no feel for the types of questions or the stamina needed for the exam.
The diagnostic information from this MCAT practice test will tell you where your strengths and weaknesses are and how far you are from your goal.
How Should I Use My MCAT Practice Test?
Taking MCAT practice tests helps you determine how well you would do on the exam. Make sure to review MCAT practice tests after taking them so you can take a second look at the questions you got wrong and learn everything you do not understand completely.
Then, review the questions you got right for two reasons. First, to make sure it wasn't just a lucky guess. And second, to identify why the other answers were incorrect. That way, you will make the most of your study time.
Buying practice exams or taking free MCAT practice tests will give you the insight you need to do well on the exam.
The Best MCAT Practice Tests: Final Thoughts
After reviewing the six best MCAT practice tests, the honors go to Kaplan. In my experience, it does an excellent job in bringing the content and feel of the real MCAT to life.
Kaplan MCAT prep offers realistic MCAT practice tests with a detailed score report that many MCAT prep providers cannot match. A Kaplan diagnostic test gives you a sense of your actual MCAT score.
You can purchase a bundle of standalone tests or choose an online course. Both options are fantastic, depending on your needs and preferences.
Kaplan practice tests will help you prepare for the MCAT and improve your chances of getting admitted into the desired medical school. Don't hesitate to check them out as soon as today.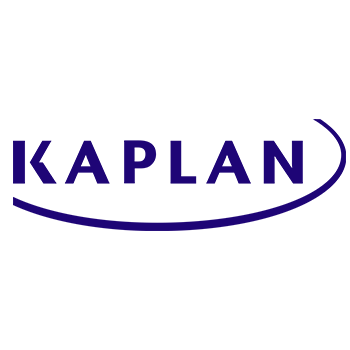 Our #1 Recommendation
Kaplan (Editor's Choice)
Score reports are detailed and provide insight into strengths and weaknesses
A realistic set of questions designed to replicate the real MCAT
Detailed explanations for all questions
Practice exam options include access to Qbank - an online test prep question bank
Free, full-length practice test available
Get the BEST PRICE until the end of December
Click For Best Price