For every aspiring physician, the Medical College Admissions Test (MCAT) is a hurdle they must overcome.
As someone who has helped hundreds of students achieve their academic dreams, I tried out the Princeton Review MCAT course to see if it was worthwhile. Here is what I learned.
What Is The Princeton Review MCAT Prep Course?
The Princeton Review MCAT course is an online course that includes over 100 hours of video content, 3,500+ practice questions, and 12 full-length practice tests.
They carefully designed the program to help students achieve their best scores on the MCAT and maximize their chances of being accepted at one of the 192 medical schools in the USA [1].
8 Highlights of This Program:
The Princeton Review MCAT course is comprehensive and well-rounded. The following are some of the features that make it stand out:
1. Offerings
The Princeton Review has four main options for its MCAT Program:
Online
LiveOnline
MCAT 510+
515+ Immersion
Each of these programs has distinct features, but they all include the tools needed for MCAT success.
The Online class is a self-paced course that includes over 500 videos covering every aspect of MCAT content and thousands of practice questions with full explanations. It also has 16 full-length practice tests so that students are completely prepared for the rigor of the actual exam. The course comes with ten subject-specific review books that are not available outside the program.
The LiveOnline option is a live, online version of the course that allows students to interact with their instructor and classmates in real-time. The program also includes the same video content, practice questions, and warm-up exams as the Online course but also includes an extra review book.
This version also has 90 hours of live instruction with unlimited replays and live online office hours to get all your questions answered.
"We accurately predict what the MCAT tests. We efficiently teach the correct strategies. That is WHY our students achieve results."

- The Princeton Review
The MCAT 510+ course has all the features of the Online and LiveOnline classes but also includes an extra 30+ hours of live instruction. It provides a 1-on-1 study advisor who will guide you along the most effective and efficient study path. Further, it has MCAT Topic Focus, which is more than 12 "office hour" type sessions aimed at your weakest areas.
The 515+ Immersion course includes everything in the other MCAT prep courses plus 195 hours of live instruction by the Princeton Review's top teachers. You also have access to 24/7 on-demand tutoring to get you through any sticky question.
I found the variety of options available to prospective students to cover various learning styles - from those who do better studying by themselves to those who do best with live lectures.
2. Pricing
As you might expect, the pricing of the Princeton Review courses increases as the level of live instruction increases:
Online - $1,999 for nine months of access
LiveOnline - $2,649
MCAT 510+ - $3,199
515+ Immersion - $7,049
No mainline MCAT review course is cheap, and the Princeton Review is no different. However, my experience is that the investment can be worth it, especially when considering the value of instruction that I received from the teachers.
3. Guarantee
All of the Princeton Review MCAT courses come with a guarantee. However, those guarantees change depending on the course you take:
Online and LiveOnline - You can get a full refund if you don't improve your score. Or, if you are not satisfied with the class, you can repeat the course for free.
MCAT 510+ - They guarantee a 10 point increase from your baseline test, or a 510 point score, whichever is less. Otherwise, they will refund your tuition.
515+ Immersion - They guarantee you will improve your score by 10 points from your baseline score or score 515 or more, whichever is the lesser improvement. If you don't get that level of progress, you can get your money back.
To get the guarantee, you have to do all the Princeton Review MCAT classes, tests, practice, etc. However, in my research, this is the strongest guarantee in the industry, so it is worth considering.
4. Classes
The Princeton MCAT Review instruction is interactive and encourages participation. In my class, we had a mix of people who had taken other MCAT prep courses and those completely new to the MCAT. This helped because it allowed us to share different strategies and methods for attacking the test.
The teachers were very knowledgeable about the test and could answer any questions that we had. They offered a lot of encouragement and were subject matter experts in their teaching areas. I appreciate that Princeton Review doesn't have their instructors try to teach every subject - but instead, they focus on their area of expertise.
5. Books
The Princeton Review is known for publishing high-quality review books for many standardized examinations.
And so it should come as no surprise that I found the books to be comprehensive and helpful, especially the ones that focused on individual subjects.
These prep books covered CARS, psychology and sociology, physics and math, organic chemistry, biochemistry, general chemistry, and biology.
They address their topics with good graphics and explanations. The books have more detail than can be covered in a lecture format, so they are great for classroom reinforcement.
I think the books are a valuable resource for anyone's MCAT studies - particularly if you learn well through reading.
6. Practice Tests
Practice tests are a crucial part of any test prep, and The Princeton Review MCAT offers a substantial number of them. They host the diagnostic exams on a digital platform that closely mimics the actual software used on the MCAT.
The questions themselves were pretty similar to those on the real exam, so you get a genuine sense of what to expect on test day.
One of the best things about the tests is the explanations. They quickly allow the student to understand why they got a question wrong and how to avoid making the same mistake again.
The score report lets the student determine which subjects and subtopics were their weakest on the test, allowing them to focus their studying in that area.
Overall, I thought the diagnostic exams were an excellent resource and helped me prepare for the MCAT. I like that they timed the practice tests; this was quite helpful in pacing myself for the actual MCAT.
7. Platform
The Princeton Review's digital platform offers many resources: videos, articles, practice questions, etc. The layout is easy to navigate and intuitive for first-time users.
The video lessons are of acceptable quality but do not have as polished an appearance as the general user interface. The videos provided good explanations of complex topics, but the sound was not always top-notch.
Overall, I found the user interface appealing, but they would gain from remastering their videos to a higher production value.
8. Other Information
The Princeton Review offers a host of other services for its students, including access to their Admissions Advantage sessions.
These sessions provide tips and hints from medical school admissions counselors on optimizing your application and improving your chances of acceptance.
They also have a flashcard app with 550 pre-made cards and the ability to create your own custom cards. You also can use the app to track your progress and set alerts, but you cannot access lessons through this app.
One-on-one, private tutoring is available on an a la carte basis at $183 per hour. This personal coaching will allow you to set your own goals and make a plan to meet them.
The Princeton Review MCAT Pros and Cons
Pros
Excellent instruction by professional instructors
Superior guarantee - particularly for the highest-priced offerings
16 practice tests that mirror the real MCAT for content and interface
11 excellent textbooks included as an integrated part of the program
Cons
An pricey MCAT prep course, particularly for the 515+ guarantee
Our Rating
Effectiveness of Curriculum: 5/5
Price: 3.5/5
Practice Materials: 5/5
Platform: 4.5/5
Potential Shortfalls
There are few negatives to report about The Princeton Review MCAT Prep. The course is expensive, but it comes with a very comprehensive guarantee.
However, you have to follow the prep course closely and meet all the requirements to get the MCAT score guarantee. This may be a challenge for some students because the program is very inclusive, and Princeton Review offers a lot of instruction and practice materials you have to do.
Comparison to Other Products:
The Princeton Review is not the only MCAT prep on the market. Here is how it compares to some of its competitors.
1. Kaplan
Kaplan is one of the best-known companies in the test prep space. Their MCAT prep course has excellent instructional videos with a modern whiteboard presentation. They also have a question bank that allows the student to build custom quizzes to focus on specific areas of weakness.
Compared to the Princeton Review, Kaplan MCAT online prep program can be even more expensive. It also does not have as good an MCAT score increase guarantee. However, Kaplan's mobile app is more helpful than Princeton Review's.
Read More: Kaplan or Princeton Review MCAT?
2. Gold Standard
Gold Standard MCAT prep offers a larger sheer volume of materials than pretty much any other MCAT prep class, including Princeton Review. With over 6,500 practice questions and 20 practice examinations, any student that learns best from questions should consider this option.
However, Gold Standard has far fewer instructional videos than Princeton Review. Also, although Gold Standard has high-quality instructional eBooks, there is no hard copy version available like Princeton Review.
3. Blueprint
Blueprint MCAT is a prep course with top-notch video offerings - both in quality of instruction and presentation. It also comes with 15 practice exams and over 4,000 questions and solutions for individual study.
However, it does not match up to Princeton Review because Blueprint is an online, self-paced course only. They do not have live instruction nor an option for tutoring. This makes the class less appealing to those who prefer learning from an instructor.
Where to Purchase The Princeton Review MCAT Course?
Although you can get Princeton Review MCAT prep books at any major bookseller, you will only find the review course on the Princeton Review website.
You simply add the desired course version to your cart, go to checkout, and then you will have immediate access to the online course materials.
Actual Student Results From Taking This Prep Course
I wanted to know how well the students did on the MCAT after using the Princeton Review. So, I had five students take a practice MCAT, take the course, and take the real MCAT.
Then, I took their composite results and looked at how their scores improved. And‌, in our students, the Princeton Review MCAT review helped them bring up their scores.
Here are the results:
Baseline (Before taking the course)
After studying the course
% Improvement
Student 1
482
495
2.7%
Largest Improvement
Student 3
497
511
2.8%
Smallest Improvement

How Accurate Is The Princeton Review MCAT Prep Compared to the Real MCAT?
Although it is critical to know if the course will bring up a student's score, it is also important to understand how well the Princeton Review predicts a student's actual score.
To study that, I took my students' scores from their final practice test and compared them to their scores on the real MCAT. What I found is that there was a good correlation between the two.
Here is the data:
Before (test score predictor)
Actual Test Score
% Accuracy

User Reviews
It is not difficult to find some online reviews from all the people who have taken the Princeton Review course.
"I had a fantastic experience with the Princeton Review MCAT Ultimate Course. The instructors were all fantastic. They were supportive and helpful in answering all of my questions. The class is a lot of work but worth it!"
- Hannah L. from Google My Business 
"The course was very helpful for providing a review of all necessary material that you need to know for the MCAT. The course had a lot of homework and material that sometimes went a little too in detail and may make you feel discouraged and second guess your abilities."
- Jordan G. from Trustpilot 
FAQs
Does Princeton Review Include AAMC Material?
Yes, the course includes all the material that AAMC provides to test-takers. These are beneficial since they allow students to take practice tests written by MCAT test-writers.
Are Princeton Review MCAT Tests Harder Than the MCAT?
Some students feel that the practice tests are more challenging than the actual MCAT. However, it is good to note that this difference appears to be minimal based on our students' results.
Is The Princeton Review Good for the MCAT?
Overall, the Princeton Review MCAT prep course is a good choice for those students who want a live-teaching option with lots of practice questions and materials.
If you are looking for a program with a 10+ point minimum score guarantee but for a fraction of the cost of Princeton Review, consider Magoosh MCAT prep as a better potential option. It does not have the live instruction that Princeton Review charges thousands of dollars for, but for $399, you get an excellent course that provides the same score guarantee.
For more information on Magoosh MCAT, click here.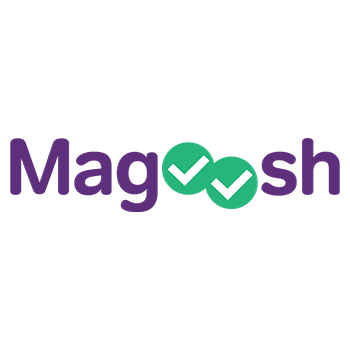 We Recommend This Instead
Magoosh MCAT Prep
Affordable price with a 7-day money-back guarantee
Flexible study schedule
Intuitive dashboard
Mobile access
Get the BEST PRICE until the end of May
Click For Best Price