Doing well on the MCAT is critical for getting into the top medical schools. So, which review course is better for you: Kaplan or Princeton Review MCAT?
I have worked with hundreds of students to help them achieve their academic dreams, and I have seen first-hand the difference these prep courses can make. In this article, I will compare and contrast the two programs based on my experience with them.
What Is Kaplan MCAT Review?
Kaplan is a long-standing provider of test prep courses dating back to 1938 [1]. They offer in-person and online courses for the MCAT, which are broken down as follows:
On-Demand
Live Online
In Person
Bootcamp
Self-paced by design, the On-Demand Kaplan MCAT prep course features video lessons that are available to the student 24/7. It also provides all the official American Association of Medical Colleges (AAMC) practice material published along with seven of Kaplan's own MCAT books. Further, it gives access to the Kaplan extensive question bank, 16 realistic, full-length practice tests, and unlimited live-streamed workshops.
The Kaplan MCAT Live Online program contains everything in the On-Demand version, plus you get to attend 24 interactive, live-streamed classes covering the content of the MCAT in a two-hour block. These classes are led by Kaplan's top instructors and actually have off-screen teachers who answer all your questions in real-time.
The In Person course upgrades the classroom instruction by having the student attend 16 classes with a local MCAT prep expert teaching 3-hour classes. This lets students who respond best to a classroom environment get that extra bit of personalization.
Bootcamp is Kaplan's most intensive MCAT prep course. It is a five-week, live program with a strict daily schedule. Most days have six hours of classes by Kaplan's best instructors. They also include small group time with motivated peers who will drive you to study and practice.
Kaplan offers six months of access to all online resources for each prep course.
3 Highlights of This Prep Course
1. Question Bank
One of the top highlights of Kaplan MCAT prep courses is their question bank, known as QBank. There are more than 3,000 practice questions that are well written and designed to reflect the difficulty level of the MCAT.
"Qbank was created by MCAT experts who helped design an algorithm that gets to know you—just like they would."
- Kaplan
The QBank will generate quizzes that are customizable by difficulty, type, topic, subtopic, and length - meaning the student can truly hone in on their weak areas when they study. As someone who learns well from practice questions, the QBank was one of my favorite resources that Kaplan offers.
2. Classes
Kaplan's recorded and live classes are educational and well-developed. They use an interactive whiteboard tool that integrates the video with text so that they can cater to both auditory and visual learners.
The videos have some of the highest production quality I have seen in the industry. Both the live and video instructors are true experts in their subject matter, and the nation's oldest test prep company has trained them in how to present material clearly and effectively.
3. Practice Tests
Kaplan MCAT prep offers 16 full-length practice tests as part of the program, ensuring students will have plenty of opportunities to test their skills.
Each practice test is highly realistic in terms of the level of difficulty and the types of questions asked. This means students get an accurate assessment of their preparedness and can focus on the specific content types they struggle with.
Kaplan Shortfalls
Like all MCAT prep courses, Kaplan does have a few downsides. The first is that it has fewer live course hours than other courses.
If you need more in-person instruction, Kaplan might not be the best fit for you, as Princeton Review offers more.
Second, their guarantee is not as generous as some other companies - only guaranteeing a single point improvement.
This is not as large as Princeton Review, which has a ten-point guarantee on some of its courses.
Finally, their MCAT prep course access does not last as long as some other programs.
For example, the Princeton Review MCAT program offers access for nine months. However, at six months in duration, I found it was more than enough time to prepare well for the exam.
Pros
Extensive and flexible question bank for customizable study
High-production videos with quality instruction
Plenty of practice tests are available
Easy to navigate dashboard and practical mobile app
Cons
Fewer live course hours than Princeton Review MCAT
My Rating
Effectiveness of Curriculum: 5/5
Price: 3.5/5
Practice Materials: 5/5
Platform: 4.5/5
Kaplan MCAT Pricing
The pricing for Kaplan's courses is as follows:
On-Demand - $1,799
Live Online - $2,499
In Person - $2,899
Bootcamp - $6,999
For an additional $500, the student can get the "Plus" plan.
This consists of 3 hours of 1-to-1 tutoring and more in-depth biochemistry and behavioral science coursework. You also get individual medical school admissions counseling to assist you with your applications.
There is undoubtedly value in Kaplan's offer, but you should realize that this can increase your total cost to be more than most other courses on the market.
You can purchase all the course options from the Kaplan web page.
What Is Princeton Review MCAT Prep?
The Princeton Review has been around since 1981, and it also offers a variety of MCAT prep courses [2]. The classes Princeton Review offers are named:
Online
Live Online
MCAT 510+
515+ Immersion
The Online class is a self-paced course providing more than 500 videos that are available anytime. You also get access to 16 practice full-length practice tests, all AAMC practice materials, 10 MCAT review books, and thousands of practice questions with full explanations.
The Live Online version has everything in the Online course, plus it offers 90 hours of live instructional sessions. It also has live Q&A sessions in subject-specific areas, and you are given an eleventh MCAT study book.
MCAT 510+ has all of the above and then adds an additional 33 hours of live training given by subject matter experts. It also provides the student with a 1-to-1 study advisor who keeps you on track and helps with test day strategies.
You also receive access to Admissions Advantage Sessions which give tips, techniques, and knowledge about what the admissions committee is really interested in.
The 515+ Immersion course is the same as 510+, but the students get a whopping 195 hours of live instruction and unlimited on-demand tutoring. The additional lessons contain general test-taking strategies, strategies for each individual section of the MCAT, and a complete content review.
You get nine months of access to the online study materials with each MCAT prep course.
4 Highlights of This Prep Course:
1. Live Classes
The quality and quantity of Princeton Review MCAT courses' live classes are impressive. The sheer number of hours is far greater than any other competitor in the test prep space.
The teaching is done by experts in particular subjects - no generalists. This way, the student is bound to get any question answered by someone with a deep level of knowledge. My instructors were some of the best I have ever had in any academic pursuit.
And of course, these live classes are in addition to Princeton Review's video lessons which are available to all students.
2. Books
The books offered by Princeton Review MCAT courses are not only high-quality but also offer a variety of practice questions and full explanations.
Princeton Review prep books include seven subject review books that cover all areas of the MCAT and add dozens of hours of additional course content outside the lectures.
The Princeton Review MCAT program also provides four volumes that are specific to the course itself.
I also appreciate that the Princeton Review prep subject review books are updated regularly to reflect the latest changes to the MCAT.
3. Guarantee
Princeton Review offers an industry-leading guarantee for its upper-end courses.
The self-paced classes promise a standard "you will improve your score or your money back," but the top-end programs guarantee a minimum score improvement of 10 points (to a maximum score of 510 or 515) if you follow the program. This is unparalleled by other test prep companies.
Princeton Review MCAT Shortfalls
Like Kaplan, Princeton Review's programs have a few shortcomings. First, the cost of the courses may not be within reach of all students.
In general, the Princeton Review courses tend to be $100-$200 more expensive than Kaplan's.
Second, the Princeton Review MCAT offers fewer practice questions than Kaplan, and they are not as easily used as the QBank.
Princeton Review's course questions are of good educational quality, but Kaplan's QBank platform is the gold standard for computerized practice questions.
Finally, their best guarantee is only available for the most expensive MCAT courses. It is a promise of significant improvement on the actual MCAT exam, but you are spending more than $3,000 to get that guarantee.
Pros
Superior score improvement guarantee
Exceptional number and quality of live instruction for top-end courses
Excellent books to supplement the video material
Subject matter experts teach all courses
Cons
Princeton Review's courses are more expensive than Kaplan's
My Rating
Effectiveness of Curriculum: 5/5
Price: 3/5
Practice Materials: 5/5
Platform: 4.5/5
Princeton Review MCAT Pricing
The pricing for Princeton Review's courses is as follow:
Online - $1,899
Live Online - $2,649
MCAT 510+ - $3,199
515+ Immersion - $7,049
Unlike Kaplan, there are no add-on costs. However, a student can opt for individual tutoring a la carte at $183 per hour.
The programs are purchased directly from the Princeton Review MCAT website.
Is Kaplan Better Than Princeton Review for MCAT?
Off all the test prep face-offs I have done, the Kaplan vs Princeton Review MCAT programs are the closest in terms of quality and value. Both Kaplan and Princeton Review both have excellent instructional materials, live classes, and practice tests and can get the student a good MCAT score.
However, I have to give Kaplan the edge because of their lower price point, detailed QBank, and quality of their video instruction.
And I am not alone in this opinion - here are a couple of the many reviews I found online.
"I like that Kaplan had a logical progression in how they approached explaining topics. I really liked their strategies and practice tests. Got me into a top med school - wouldn't change a thing."
- Jasons45, Reddit 
"I love Kaplan. Kaplan's books are comprehensive, and the teachers are knowledgeable. They have a lot of practice questions and diagnostic exams. They definitely helped me improve."
- Connimd, Reddit 
If you want more information about Kaplan, click here.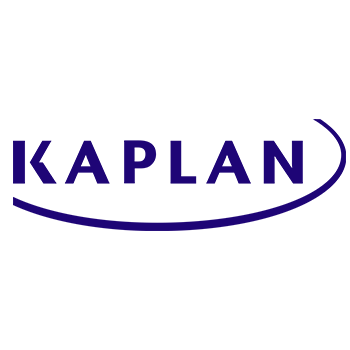 We Recommend This Product
Kaplan MCAT Prep
Extensive and flexible question bank for customizable study
High-production videos with quality instruction
Plenty of practice tests are available
Easy to navigate dashboard and practical mobile app
Get the BEST PRICE until the end of December
Click For Best Price