The Princeton Review and Kaplan are two of the most well-known test prep companies for the GRE. We took their GRE prep courses to evaluate them before taking the actual test.
We also sent several students through these courses and asked them to share their experiences.
After reflecting on our own time with these GRE test prep courses and hearing what our students had to say, we wrote this Kaplan vs. Princeton Review guide to help you decide which course is right for you.
What is Kaplan?
Kaplan is an education company with over 80 years of experience in test prep, academic programs, and career services.
Based in Fort Lauderdale, FL, they offer a GRE review course that provides comprehensive study plans and expert support through all stages of your studying process [1]. You can take it on any major digital platform as long as you have internet access, making it ideal for mobile students.
Benefits and Highlights:
Kaplan's GRE prep contains a variety of resources that it claims are helpful for students preparing to take the test.
We took the Kaplan GRE review course to see if it could deliver on its promises. Here's what we found.
1. Instructional Material
Your Kaplan GRE materials depend on the plan you choose. However, all plans come with a comprehensive content review, 180+ hours of video lessons, and GRE prep books as a baseline.
Beyond this baseline, various options are available to enhance and personalize your studying. You can take classes with a Kaplan teacher or receive tutoring sessions with an online tutor from anywhere in the world.
We appreciate that this course has such a variety of resources. We found the video lessons helpful and engaging. However, we liked the quality of the instructors the most.
Both the tutors and online teachers were very knowledgeable about the GRE, and they could explain complex topics clearly.
2. Practice Material
The Kaplan GRE review course gives access to over 2,500 practice questions that come with detailed and clear explanations. The practice questions are organized by topic and difficulty level so you can focus on your weak areas.
In addition to the question bank, you also get access to seven full-length practice tests.
The realistic, test-like questions come with complete answers so you can understand why the correct answer is the right one.
The level of similarity between these practice test questions and the actual GRE impressed us.
They were realistic enough that they helped us assess our weaknesses and prepared us well for the official test day experience.
3. Guarantee
Kaplan GRE offers a money-back guarantee for all of its GRE prep courses. If you do not improve your score after using Kaplan, you can receive a full refund.
If you are interested in taking their live online instruction course, you can schedule a free class before purchasing. This way, you can make sure the course is a good fit for you before spending your money.
Pros
In-depth practice through thousands of questions

Offerings at different price points

Live online course and tutoring options

Individual analysis of performance
Kaplan GRE Rating
Price: 4/5

Instructional Quality: 5/5

Practice Questions: 5/5

Guarantee: 4/5
Shortfalls
Kaplan has a lot to offer to students preparing for the GRE, but it does have some downsides.
For example, although it offers an extensive question bank, Kaplan does not have an app for those questions. Instead, the app only involves working with their flashcards.
Additionally, Kaplan is not inexpensive - the cost for its personal GRE coach, tutors, and instructors is higher than many other options.
Cons
No mobile app for anything other than flashcards
Tutoring can be expensive
Plans and Pricing
Kaplan offers a variety of pricing plans for their GRE Review Course, all of which include access to customizable online prep course materials and practice tests. You get structure and guidance for your studies with Kaplan, and you can choose the plan that fits your study style and budget.
The basic options are:
On-Demand - six months of access to self-paced, pre-recorded, online materials for $449.
Live Online - for $999, you get access to Kaplan's team of teachers providing 21 hours of live online courses.
In-Person - though currently unavailable due to COVID-19, this course usually costs $1199 and is held by GRE test experts.
What is the Princeton Review?
Founded in 1981 and headquartered in New York City, the Princeton Review is a test prep company with the mission to help students achieve their academic goals [2].
Their GRE courses provide extensive materials and lots of practice problems with an online portal where you can track your progress. Thousands of students have used them, and they are available in multiple formats.
Benefits and Highlights:
The Princeton Review claims their GRE prep course is designed to help students study efficiently and perform well on the GRE exam.
Like with Kaplan, we went through the Princeton Review GRE prep course to see if it could help improve our test scores. Here is what we experienced.
1. Instructional Material
The Princeton Review offers a variety of GRE instructional materials. This includes online video lessons, practice drills, and e-books.
You can also get one-on-one tutoring with a live instructor or use the course's adaptive learning technology to create a personalized study plan.
There are more than thirty hours of video instruction, eight practice tests, and sixty drills, even in the least expensive Princeton Review course plans. The more comprehensive the course, the more material is added.
We used all the Princeton Review's GRE material offered and found the study questions and practice tests to make a big difference in our studies. The explanations for each answer were very clear and helpful.
However, we found that the greatest strengths of this course were its live instruction and one-on-one tutoring. Having a live instructor helped us stay on track and ask any questions we had.
2. Practice Material
The Princeton Review GRE offers over 2,500 practice questions that are similar to the ones you will see on the actual test day. Each question comes with a unique answer key that tells you the correct answer and explains why the other answers are wrong.
You also have access to eight full-length practice tests that will give you an accurate idea of your score on the actual GRE. The practice test is timed and graded, just like the actual exam.
We liked the explanations on the practice exams. They were clear and concise, which helped us understand why the correct answer was the best option.
3. Guarantee
The Princeton Review GRE offers a broad range of point improvement guarantees compared to some other popular courses.
They will guarantee you a one-point increase or a ten-point increase, depending on which option you choose.
Other options guarantee you a final score - either 162+ or 165+ points. Even the lowest-priced option says you can retake the course at no charge if you are not satisfied with your score.
Princeton Review offers a 14-day free trial period to all customers. You can try classes, take practice exams, and do questions before paying for the entire course.
This way, if you are not convinced that the review course is right for you, you can get your money back.
Pros
Unlimited access to video lessons, articles, and GRE practice questions

Live class options for group or individual coaching

Eight full-length practice tests

Adaptive practice questions based on your responses
Princeton Review GRE Rating
Price: 3.5/5

Instructional Quality: 5/5

Practice Questions: 4.5/5

Guarantee: 5/5
Shortfalls
The Princeton Review GRE course is comprehensive and has a good structure for studying the GRE, but it falls short in a few areas.
The course comes with many practice tests but does not allow you to create quizzes that focus only on specific instructional areas.
Additionally, the course length is only four months - less than the six months offered by other competitors in the space.
Thus, the cost for the course is high, considering the amount of time you get with the material.
Cons
Shorter access than some other programs
No customizable quiz bank
Plans and Pricing
The Princeton Review offers a plethora of GRE study course options. It differentiates them based on how they are delivered, the level of personalization, and the guarantee level.
The five basic course choices are:
GRE 10 Points+. This online offering costs $699 over 4-12 weeks. It also includes access to live, online math fundamentals classes.
GRE 162+. This class contains 45 hours of live online classes plus online resources for $1,999. You can take classes for 120 days and have additional access to the online components from when you sign up until classes start.
Fundamentals. This offering has 24 hours of live online classes delivered similarly to the GRE 162+ class but costs $1,099.
GRE 165+ tutoring. This course costs $4,999 for a minimum of 32 hours of live online individual tutoring services.
Self-Paced. This class gives you 120 days of access to Princeton Review's online content for $399.
FAQs
Do I Need A Review Course for the GRE?
You can prepare for the GRE without a test prep course, but taking the course is recommended. A GRE review course can supply you with organized study strategies, a large number of practice questions, and a full-length practice test.
It can also assist you in identifying your strengths and weaknesses so that you can focus your efforts where they are needed the most.
The GRE is often thought to be more demanding than college entrance exams such as the ACT or SAT. This is because it has more challenging vocabulary and reading comprehension.
The GRE, on the other hand, is less difficult than highly specialized tests like the MCAT, LSAT, or GMAT since it is generalized for most graduate courses.
How Do I Study for the GRE?
First, determine your starting point by taking a GRE practice test. Then, set a goal for your improvement by looking at the average test score for your graduate program of choice.
Then, create a study strategy to:
Review core material
Increase your vocabulary
Learn from practice questions
Take mock tests under realistic circumstances
How Long Does It Take To Prepare for the GRE?
How long it takes to prepare for the GRE varies depending on the person. However, most students need at least two to four months to prepare for the test adequately.
After completing the GRE general exam, a student will receive three scores: analytical writing, quantitative reasoning, and verbal reasoning.
The quantitative and verbal scores range from 130 to 170, and they are always reported as whole numbers. Writing scores range from 0 to 6, given in half-point increments.
What is a Good GRE score?
What makes a good GRE score depends on the program you are applying to. However, a score of 318 would put a student around the 75th percentile, and a score of 329 would be about the 90th - and likely competitive for most programs [3].
The GRE General Test is three hours and 45 minutes long, not including breaks.
What Skills Does the GRE Measure?
The GRE General Test contains three major sections: verbal reasoning, quantitative reasoning, and analytical writing. These are skills that are relevant to most graduate programs and that are developed over an academic career.
How Do You Register for the GRE?
The registration process for the GRE General Test consists of these steps: visit www.ets.org, create a profile, register for a test date and time, pay the fee, print your confirmation page, and bring it to the test center at least 30 minutes before your scheduled start time.
Kaplan Vs. Princeton Review
When it comes to Kaplan vs. Princeton Review GRE course comparison, we consider Kaplan a better choice between these two test prep companies.
Although both Kaplan and Princeton Review GRE preparation courses offer quality materials and clear instructions, the Kaplan GRE course offers a better value, with its mock tests and question bank. Kaplan's mobile app, study plans, and flashcards are also superior to the Princeton Review.
When it comes to Kaplan vs. Princeton Review GRE prep courses, we consider Kaplan to be a better choice. If Kaplan sounds like it may be the right GRE review course for you, check it out here.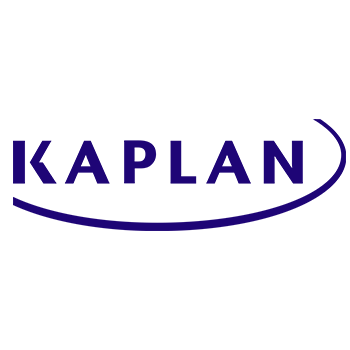 Our #1 Recommendation
Kaplan GRE
In-depth practice through thousands of questions
Offerings at different price points
Live online course and tutoring options
Individual analysis of performance
Get the BEST PRICE until the end of October
Click For Best Price