The SAT is the standardized test that will determine how successful your college application will be. The SAT prep course is the solution many students opt for. However, with so many SAT prep courses on the market, it can be difficult to know which one to choose.
Kaplan and Princeton Review are the two best-known prep schools.
During my decade-old collegiate career, I've reviewed all the test prep courses on the market, and I've helped countless students prepare for the SAT. Here's my Kaplan vs. Princeton Review SAT, so you can choose the best option for you.
What is Kaplan SAT Prep?
Kaplan is a big name in the test prep industry. They've been around since 1938, and they offer prep courses for high school exams, college, graduate entrance exams, and language preparation.
Their SAT prep is well-known because they offer a variety of courses, one-on-one tutoring sessions, prep books, and much more.
They've managed to stay at the top of the test prep game by offering courses in every format imaginable and giving students access to various resources.
Kaplan SAT Prep Highlights:
I tried out Kaplan SAT courses for several months, and these are the course benefits I found.
1. Various Courses Available
Kaplan says they offer enough courses, so each student can choose an option that fits them best, and I agree.
Students can choose between Live Online, On-Demand prep, and Unlimited Prep courses. Each of these courses varies in price and study resources available to students.
The On-Demand is their most basic test prep course, and it's a good choice for students who want the necessities and are on a budget. It includes instructional videos, practice questions, and a few full-length practice tests. The lessons are short, and you can study for as little as 30 minutes a day.
Next up is Live Online, which offers 18 hours of live classes and includes prep books. I found this course to be flexible enough.
Students can choose between schedules, so everyone should be able to attend a course no matter how busy they are. Students can also choose how many classes they take a week, and depending on this, Live Online can last from 2 weeks to 2 months.
The Unlimited Prep is their deluxe program, which, apart from prep books and live online classes, gives access to PSAT prep materials and longer course access.
Kaplan also offers SAT Tutoring, which is a great option for students who want one-on-one instruction and a lot of tutor guidance.
2. Video Lessons
Kaplan's video lessons are arguably my favorite part of their courses. They are masterfully done, and the creators were aware their audience is teenagers. Video lessons are short and engaging, which helps keep the students' attention.
I also liked that instructors use conversational language. Most of them sit behind a small desk or on a couch, which helps the videos feel more casual.
Instructors used stories and presented difficult topics in an understandable way. As instructors talk, there are graphics and notes around them on the screen, which is a great help in keeping students engaged.
Overall, the videos are fun and engaging while still demonstrating techniques and explaining problems in an efficient way.
All video lessons are recorded and can be accessed on Kaplan's site anytime, so there's no fear of missing a lesson.
3. Qbank
Qbank is Kaplan's customizable quiz system. It has thousands of multiple-choice practice questions made by Kaplan's instructors.
All practice questions I did were similar to what's found on the real SAT, and they cover all kinds of problems — math with and without a calculator, reading passages, and more.
These practice questions can be used to create custom quizzes which I found very useful for practicing areas you need to improve.
Once the Qbank quiz is done, the students get a report that says how well they did and which practice questions they spent too much time on. The report is so detailed that it even says which questions you switched from right to wrong and vice versa.
4. Practice Tests
Kaplan's practice tests are similar to the official SAT. How many practice tests a student will have access to depends on the course they take. But, even the On-Demand course, which is the most affordable, has four timed proctored practice tests, which is enough for most students.
The four practice tests are official College Board SAT practice exams (College Board is the company behind the SAT), which is a huge plus. Students will know what the SAT will look like and what to expect.
The tests even include essay prompts so students can practice their writing skills.
The scoring mimics the real SAT, and it's done by Kaplan's experts.
Kaplan SAT Pros
Hard copy prep books are available
Qbank with thousands of questions
Variety of courses
Access to expert instructors
My Custom Rating Criteria
Course materials: 5/5
Price: 5/5
Score improvement guarantee: 4/5
Kaplan SAT Prep Shortfalls:
While I was overall quite satisfied with Kaplan test prep, I did find some minor shortfalls.
1. No Mobile App
One thing I wish Kaplan offered was a mobile app. Their test prep resources and study materials are currently only available on the official website.
This isn't a big deal for most students. However, having access to the SAT prep course while on the go is a nice feature, especially for busy students.
2. Access Period
Kaplan offers an access period of 6 months for most of their SAT courses. I believe this is enough for many students, and you'll even have time to retake the test if you aren't satisfied with the results.
Also, if 6 months isn't enough for you, you can ask Kaplan to extend your access for 90 more days, which is a pretty good option.
However, other SAT courses give a year or even lifetime access.
Kaplan SAT Cons
No SAT prep course app
Online courses have a limited higher score guarantee
Where to Buy It?
Kaplan offers several SAT courses, all of which are available on the official website [1]:
On-Demand $199
Live Online $699
Unlimited Prep $1999
In-Person — Price available on request
Kaplan has a three-day money-back policy, so if you aren't happy with their SAT courses, you'll get your money back.
What is Princeton Review SAT Prep?
Princeton Review SAT prep is well-known on the test prep market.
Princeton Review offers several SAT packages and high score guarantees. Their courses prioritize the most important parts of the SAT. They want to prevent students from wasting time when studying, so they focus on areas test-takers need to improve the most.
While Princeton Review's course is on the expensive side, it's also a solid SAT preparation option. Here's why.
Princeton Review SAT Highlights:
I took Princeton Review's courses for about five months. Here's what I liked the most about them.
1. Instructors
Princeton Review says they have "crazy good instructors," and I agree, they're top-notch.
All tutors I encountered while taking the Princeton SAT prep course were experts.
Each tutor has to go through 37 hours of Princeton Review training before starting to teach, and a lot of them have been with Princeton Review for years, so the amount of experience they have shows.
I found the tutors in the video lessons and live instruction to be knowledgeable and friendly, and they offered many problem-solving strategies which come in handy on the real SAT.
2. Artificial Intelligence
Princeton Review uses artificial intelligence in all of its courses. With each practice problem and practice test a student does, the system adjusts the next question. The students are doing practice problems at the right levels.
SAT prep students also have a personalized study plan for all courses, including live instruction. The study plan is based on what they want to achieve and how much study time they have.
3. Dashboard
Princeton Review has a user-friendly dashboard, which gives students online access to all the online resources they need.
It's easy to use and navigate. The dashboard shows the student's goals, daily assignments, and weekly and monthly reviews. This makes it easy to track the goals and do the practice questions and lessons for the day.
The navigation bar at the top takes students to practice tests, reports, and coursework.
Apart from the dashboard, the study units are well done as well. I didn't have any issues accessing and loading the video lessons.
All in all, Princeton Review offers an easy-to-use and visually appealing dashboard and user experience.
4. Access to Both ACT and SAT Prep Course
By buying one Princeton prep course, you'll gain access to the ACT course at no additional cost. Princeton Review is the only test prep company that offers this. It's a good option for students who aren't sure which test to take or want to take both.
By buying Princeton Review SAT course 1200+, 1400+, and Ultimate courses, you'll get access to the self-paced course ACT prep. This will give you access to 140 hours of ACT videos, practice tests, and questions.
5. Course Access
Princeton Review offers one of the longest course access on the market — 1 year. This goes for all courses, from the self-paced course to live online classes.
This is generous course access, and it gives more than enough time to get ready for the SAT, study, and retake if needed.
Princeton Review Pros
High score guarantee
Expert instructors
Long course access
Artificial intelligence technology
My Custom Rating Criteria
Course materials: 4/5
Price: 3/5
Score improvement guarantee: 5/5
Princeton Review SAT Shortfalls:
Same as with Kaplan, I found Princeton Review courses to have some shortfalls.
1. Price
Princeton Review's courses are some of the most expensive on the market. The price ranges from $499 for the self-paced course to $1,549 for their most popular SAT course.
When it comes to prices, Kaplan wins.
2. Princeton Review's App
Princeton Review does have an app, but I wasn't a big fan of it.
The app gives access to Princeton Review's prep packages and materials. However, I found it clunky and not suited for studying on a 4-inch screen. I was able to do fewer practice questions on the app.
Overall, even though there is an app, I found Princeton Review's courses better suited for a laptop.
Princeton Review Cons
Not affordable
Difficult to qualify for the score guarantee
Where to Buy This Prep Course?
All Princeton Review's prep courses are available on the official website and are priced at [2]:
Private Tutoring $150 per hour
On-Demand Tutoring $39,99 per hour
SAT & ACT Self-Paced $499
Essentials $849
SAT 1500+ Tutoring $261 per hour
SAT 1400+ $1,459
FAQs
Is Kaplan better than Princeton Review for SAT?
Yes, Kaplan is better than Princeton Review for SAT. Both Kaplan and Princeton Review offer some of the best SAT prep courses on the market, but the Kaplan course is better for SAT. It gives the official SAT practice tests, so students will know what to expect on test day.
Kaplan Vs Princeton Review SAT: What Should You Choose?
Both Kaplan and Princeton Review's courses are top-notch, but my vote goes to Kaplan SAT.
Kaplan has a higher score guarantee. Their live instruction is taught by expert SAT instructors who can help you increase your test scores.
Kaplan also offers a wide variety of courses, so each test taker can find a course that will suit their needs. A huge library of practice exams and questions will prepare students for the test day by studying as little as 30 minutes a day.
Check out Kaplan's offer, and choose the best SAT prep for you.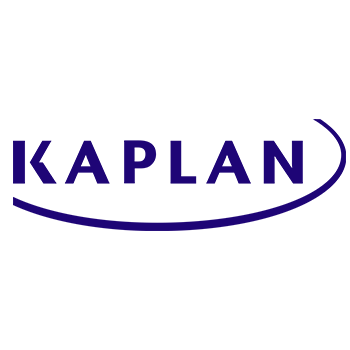 Our #1 Recommendation
Kaplan SAT Prep
Hard copy prep books are available
Qbank with thousands of questions
Variety of courses
Access to expert instructors
Get the BEST PRICE until the end of October
Click For Best Price