With so many GRE prep courses available, it can be challenging to decide which one to choose.
UCLA Extension GRE prep has been getting a lot of buzz recently, so I decided to try it myself.
I've taken this course and checked other students' results as well.
Today, I will help you decide if this is the right GRE prep for you.
What is UCLA Extension GRE Prep?
The University of California, Los Angeles (UCLA), wants to help students seeking advanced degrees.
As GRE is one of the most applicable graduate admissions tests, UCLA offers Extension GRE prep.
Their GRE prep is only available in the form of live online classes, and students have to sign up for a course that best suits their timeline.
UCLA is a curriculum partner with Educational Testing Consultant (ETC), which provides course materials and online account information [1].
UCLA Extension GRE Prep Highlights:
According to the official UCLA Extension, their GRE prep provides students with the tools to excel on the actual GRE via live-online courses.
I found they help students achieve high GRE scores in several ways.
1. Test-Taking Strategies
I was pleasantly surprised to find out that UCLA offers several strategies on how to ace the GRE test:
How to answer multiple-choice answers
Skimming and reading comprehension strategies
Minimizing test anxiety
Time management
I found the strategies to be useful. The lecturers provide sufficient tips on how to excel on the GRE.
Not many other GRE prep courses provide strategies on time management and lowering test anxiety, and UCLA does an excellent job with them.
Some of the tips they give are to do the full-length practice exam under the same conditions as the real GRE.
They advise allocating a day for this and time the test sections as the actual GRE does.
I found this helpful as students will know what to expect and how much time they should set out for each question.
2. Live Online Classes
UCLA says their lessons are available in a flexible format.
While I didn't find them flexible, as the classes are on a set schedule, I liked that you can watch the recordings if you're busy and can't attend the class.
The classes are taught by UCLA professors, who are all experts in their fields.
You can interact with tutors and ask any questions you have.
Pros
Course fee includes textbooks
Recorded lessons
Helpful test-taking strategies
Practice tests included
My Rating
Course materials 4/5
Price 3/5

Flexibility 4/5
Shortfalls
There were several things I didn't like about the UCLA Extension GRE prep.
UCLA doesn't offer any in-person classes. Their course is only available online, which isn't ideal for students who like a more traditional classroom setting.
The online classes aren't flexible - they run on a strict schedule, and the students aren't allowed to reschedule.
However, they are recorded, so you can watch the recording if you miss a class.
Finally, there's no way to access the course without Internet access.
UCLA doesn't have an app the students can use to study offline, nor is it possible to download the videos and watch them later on.
Cons
The course is completely online
Strict class schedule
Comparison to Other GRE Prep Courses
Compared to other popular GRE prep courses, UCLA is at the expensive end.
For example, Magoosh GRE prep courses start at $149, Achievable prep courses at $199, and Kaplan courses at $449.
All three courses include extra video lessons + live online classes, whereas UCLA has only live online classes.
However, out of all the mentioned GRE prep courses, UCLA is the only one that will send a print textbook to your address.
Magoosh doesn't offer any textbooks, whereas Kaplan and Achievable have an online book.
Magoosh, Kaplan, and Achievable all offer score improvement guarantees ranging from 5 to 7 points, while UCLA doesn't include this in their offer.
Where to Buy UCLA Extension GRE Prep?
You can buy UCLA Extension GRE prep on the official website.
The course price is $799, and the course duration is around four weeks.
Real Student Results
I talked with some students taking the UCLA Extension GRE course.
I wanted to check if the students who took this course saw an increase in their scores.
I asked five students to take a GRE prep test before and after taking this course.
Then I compared their Quantitative and Verbal Reasoning results and calculated the improvement percentage.
I found an increase in test scores after students took the UCLA Extension GRE.
For example, one student achieved a 16.6% improvement in score, while another student achieved a 12.9% improvement.
TEST SCORE PREDICTOR (QUANTITATIVE + REASONING)
Baseline (Before taking the course)
After taking the course
Improvement

How Accurate is the UCLA Extension Practice Test Compared to the Real Test Scores?
I wanted to test the UCLA Extension practice tests' accuracy, so I did another survey.
I talked with students using only the UCLA Extension GRE course, and I asked them to keep track of their prep test and the real GRE results, then I compared them.
Here's what I found for quantitative reasoning:
QUANTITATIVE REASONING
Before
(Test score
predictor)
Real
GRE Test
Score 
%Accuracy   
VERBAL REASONING
  Before
(Test score
predictor)
Real
GRE Test
Score 
%Accuracy   

As you can see from my findings, the UCLA Extension GRE is about 98% to 99% accurate when predicting the real GRE quantitative reasoning score and 98% to 100% accurate when predicting the score on the verbal reasoning section.
Other Users' Reviews
Jane from California
Jane said this GRE prep was a great program for her, and it was costly but worth it.
She found instructors to be patient, and there were enough resources provided.
Mike from New York
Mike was unhappy with the customer service. He was left waiting on the phone for 20 minutes, and once a customer service agent picked up, he didn't know the answers to the questions Mike asked.
He also said he had to wait five business days to get an email reply.
FAQs
Is UCLA Extension GRE Prep Worth It?
Whether UCLA Extension GRE prep is worth it or not depends.
It is on the expensive side, but many students feel it is worth the money.
Should You Try UCLA Extension GRE Prep?
UCLA Extension is a good choice if you like studying online and want a fixed schedule.
If you want more flexibility and an affordable course, check out Magoosh GRE prep. With Magoosh, you can choose between three GRE prep courses.
You'll get three practice tests and over 1,600 practice questions which is more than enough to get ready for the GRE.
Best of all, there's a score improvement guarantee, so you buy the course with peace of mind.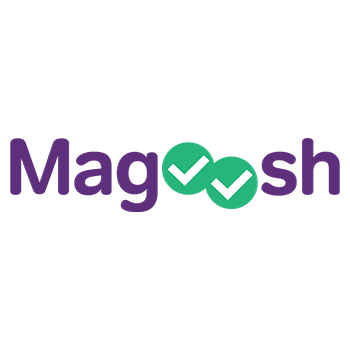 We Recommend This Instead
Magoosh GRE Prep
The dashboard is easy to use with recommendations for study focus points
Easy to follow written and video instruction
Offers a score predictor to help you assess your progress
Good for both comprehensive and last-minute study
Structured with clear and flexible lesson plans
Get the BEST PRICE until the end of October
Click For Best Price