GMAT is the standardized test that's a requirement for many graduate management programs such as the MBA.
While there are many GMAT prep schools out there, one that's been standing out recently is Veritas Prep.
The amount of positive reviews their GMAT course has is staggering, so I decided to do my own research.
I tried the Veritas Prep GMAT course and had other students try it too.
Today I'll talk about if it's worth the investment and how it compares to other GMAT companies, among other things.
What is Veritas Prep?
Veritas Prep was founded in 2002 by two Yale students. The company offers SAT, ACT, GMAT, and GRE prep classes [1].
They have about 200 tutors and over 300,000 satisfied students.
Apart from offering prep classes, Veritas also offers college admissions consulting. In fact, Veritas Prep is the largest MBA admissions consulting company in the world.
They have all the resources needed to prepare students for the GMAT test and MBA studies.
The ACT and SAT courses include college admissions consulting for free, but college consulting for GMAT and GRE comes at a fee.
They offer several different prep courses, such as on-demand, live online, and private courses.
Veritas Prep GMAT Highlights
According to Veritas Prep, their GMAT prep course is the highest rated in the world.
While this sounds like a boastful claim, I checked their online reviews, which are overwhelmingly positive.
Here are some of the course highlights according to other students and my own experience.
1. Variety of Available Courses
Veritas Prep claims they have courses to suit everyone's needs, and I have to agree.
They offer three main prep courses [2]:
On-demand — This is a self-paced course, and it comes in three varieties. You can choose the basic one if you want complete freedom in your studies or go for on-demand + admissions that offer tutoring and a personalized MBA game plan.
Live online — As the name suggests, this 36-hour course includes live instruction.
Private tutoring — Students can choose between four different private tutoring options, ranging from 10 to 40 hours of instruction. Private tutoring gives students access to on-demand packages or a live online class.
This amounts to 8 different courses, so no matter if you want to feel like you're in a classroom and have a set schedule of classes, or you want to be able to work at all hours of the day, there's a Veritas course for you.
Apart from these courses, Veritas GMAT preparation also offers GMAT Admissions Bundles.
GMAT is only one part of the MBA application process. Students also have to go through interviews, research schools, and more.
Veritas MBA application bundles come in four options, and all of them include access to on-demand prep classes.
The admission bundles include help from MBA admissions experts, who evaluate a student's profile, help build an admissions strategy, work on essays, prepare for interviews, and more.
2. Instructor Access
Veritas Prep offers a lot of access to their GMAT instructors.
The majority of other GMAT courses give a chat bubble or an email system that students use to ask questions.
Veritas Prep class has live office hours where students can contact a Veritas Prep instructor and get answers in real-time.
Apart from the live office hours, there are also standard chat and email support options for students who like to write their questions.
I've tried this option and received a response within 24 hours.
Also, all Veritas class instructors have GMAT scores in the 99th percentile themselves, so you can be sure they're GMAT experts.
3. Materials
Veritas Prep course includes 5,000 practice questions and videos that can be streamed or downloaded.
I like that I was able to play the videos on mobile devices, which is great for studying on the go.
Moreover, the videos are high-quality. Once again, Veritas shows off their expert instructors.
They explain each question step by step, making the videos more engaging than just watching walls of text.
Finally, there are 12 practice tests, so the GMAT test takers can get ready for the test day.
It is more than enough material to help anyone improve their GMAT score.
Veritas GMAT Course Pros
These are the biggest course pros:
Accurate practice tests
Variety of test prep courses
MBA application bundles
10 Veritas Prep books available
Veritas Prep Shortfalls
These are the areas Veritas could do better in.
1. No Adaptive Technology
While Veritas Prep methodology, online courses, and instructors are all top-notch, one area that could be better is the customization options.
Many other GMAT class companies have an adaptive algorithm that tracks students' progress and suggests which lessons to take next.
This helps students identify and work on their weaknesses.
While Veritas has a decent online student portal, they don't have more advanced tech features.
Instead, Veritas Prep is more rigid. For example, an on-demand course follows a set lesson plan without adapting to the student's needs.
However, it's not completely set in stone. Students can skip lessons and jump around the material.
2. Limited Score Improvement Guarantee
Veritas Prep program doesn't offer a score improvement guarantee for all of their courses.
This is only available for live online test preparation.
If security is a high priority for you, go for live prep, as Veritas offers a good score increase guarantee.
If your score isn't at least 50 points higher compared to a previous GMAT test, you'll get your money back.
It would be nice if all of their courses had this feature.
Veritas Prep Cons
These are the cons of Veritas courses:
Lack of advanced technology
Limited score improvement guarantee
Real Student Results from Taking The Veritas Prep GMAT Course
I wanted to see how much improvement the students who took the Veritas course experienced.
To achieve this, I did a survey with a group of students. I asked them to take one practice test before starting their Veritas Prep course and another test after finishing it.
Then I looked at their results and did a comparison in percentages.
I found students had a significant increase in their test scores after finishing the Veritas GMAT course, as much as 48.7%.
Baseline (Before taking the course)
After taking the course
%Improvement

The Veritas Prep GMAT Estimates VS. Real Test Scores
Another thing I wanted to check is how Veritas GMAT practice test results correspond to the real GMAT exam results.
Once again, I surveyed a group of students and asked them for results on the Veritas practice test and the results on the official exam.
Here's what I found:
Before (test score predictor)
Real GMAT test score
% accuracy

I found Veritas GMAT practice tests to be very accurate, with the accuracy ranging from
Comparison to Other Test Prep Companies
I've talked about how Veritas only offers a score increase guarantee with live classes. Other companies don't have this limitation.
For example, Magoosh's and Kaplan's increase guarantee applies to all of their products.
Another feature that students often look for is the practice test. Magoosh offers two full-length practice tests, PrepScholar has four, and Kaplan has nine.
Veritas Prep offers 12, so if practice exams are the deciding factor for you, you should take the Veritas GMAT exam course.
Finally, let's compare the price. Other GMAT prep courses are more affordable compared to Veritas Prep material. PrepScholar takes the #1 place at $139, Magoosh GMAT prep course is $219, and Kaplan prep starts at $599.
Veritas GMAT Cost
All Veritas GMAT courses are available on the official website, and their price is:
On-demand

Self-Study $699
On-demand plus $1,100
Self-study + admissions $2,500

Live class $1,399
Private tutoring

Independent $2,650
Focused $4,750
Ambitious $6,450
Comprehensive $7,950
Veritas test makers allow potential students to take a free GMAT trial class on any of the packages.
This is a great way to try out a live GMAT course and see how well you vibe with the instructors.
Other Users' Experience
Will R. from Florida
Will says Veritas Prep helped him get accepted by several MBA programs. He liked the Veritas Prep live online classes and the option to work on online practice problems.
Andrew P. from Illinois
Andrew liked the homework assignments his tutor gave him. He says that taking practice tests helped him get ready for the critical reasoning section on the actual GMAT, which he struggled with the most before taking Veritas classes.
FAQs
Is Veritas GMAT Any Good?
Yes, the Veritas GMAT prep class is one of the top courses that can get you ready for an MBA program.
Should You Try Veritas Prep GMAT?
Veritas has an excellent prep course that can help you get ready for the real exam and get into any MBA program you desire.
However, if you're looking for more security, you should check out Magoosh GMAT courses.
Magoosh offers a score increase guarantee for all of their courses; plus, their courses are more affordable compared to Veritas.
You'll get access to 1,300 practice questions, 2 practice tests, and more than 340 video lessons. This is more than enough to help you get ready for the GMAT.
Check out Magoosh courses and start your GMAT journey today.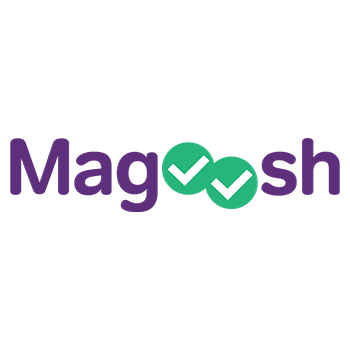 Our #1 Recommendation
Magoosh GMAT Course
7-day free trial
50 points score guarantee
Actual GMAT practice problems
Adaptive learning on the student's terms
Get the BEST PRICE until the end of December
Click For Best Price