If you plan to go to law school, you have to take the LSAT. However, with so many LSAT prep courses available, the choice can be overwhelming.
I've helped countless students get ready for the LSAT, and I've taken all the LSAT courses available on the market. Today, I'll talk about the 6 best LSAT courses, including their pros and cons. I'll also include a buying guide, so you can choose the right LSAT prep course for you.
Table of Contents
#3rd Best Choice
Princeton Review LSAT Course
Click For Best Price
Our Best LSAT Prep Courses
Here's my pick of the 6 best LSAT prep courses based on how effective they are.
Our Top Products:
1 - Magoosh LSAT Course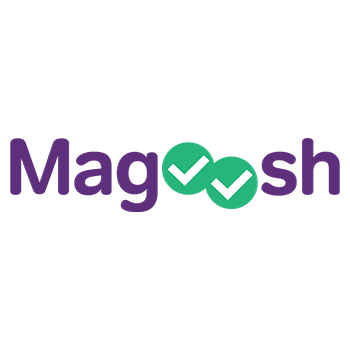 Magoosh LSAT prep is my #1 choice because you get the most for your money. You can choose between two courses: self-paced and guided study. The self-paced prep is perfect if you want to study the materials at your own pace. However, choose the guided study if you want more guidance and live interaction with the instructor.
Both programs are available for 12 months, which is more than enough time to study for the LSAT, and retake the exam if you aren't satisfied with your results.
Magoosh LSAT prep course has top-notch prep materials. They have over 7,000 LSAT questions, more than 90 video strategy lessons, and email assistance from tutors whenever you need additional help with a question [1].
Finally, I loved that Magoosh is fully integrated with smart devices. I was able to access their LSAT prep course on my phone, and this made studying on the go easy.
7,000 practice questions
24/7 email support
5-point score improvement guarantee
Pros
Very affordable
Flashcard app available
Hours of video lessons
Easy to use digital platform
2 - Kaplan LSAT Course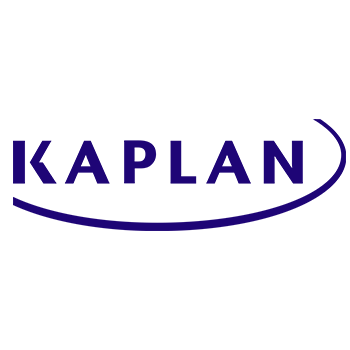 Kaplan is a well-known name in the test prep industry. Kaplan LSAT prep is my #2 choice due to the number of LSAT courses they offer. They offer everything from the on-demand course to Bootcamp tutoring.
My favorite was the Bootcamp course. It's an immersive intense four-week course. You'll have a strict daily schedule that includes group and one-on-one sessions [2]. It's costly, but by the time you finish, you'll be completely ready for the LSAT. This is a good choice if you're short on time and need a high LSAT score to get into your desired law school.
Apart from the Bootcamp, Kaplan LSAT prep offers four other courses - from a self-paced to a live-online course.
What sets this test prep company apart are the hard copy prep books. They are one of the rare test prep companies that include books, which is a great choice for students who don't like studying online.
300 customizable quizzes
180 hours of lessons
60 practice exams
Pros
Huge amount of prep materials
Prep books come with the courses
Immersive Bootcamp course
3 - Princeton Review LSAT Course
Princeton Review offers high-quality instruction. They also have a bunch of course options to choose from — a self-paced course that allows you to study at your own pace or a more traditional online course that has live student-teacher interaction and a more fixed structure.
Princeton Review LSAT prep has a high score increase guarantee — 165+ [3]. They can offer this high score increase due to the high quality of LSAT prep materials. They have more than 150 hours of recorded video lessons, more than 70 LSAT practice tests, and 84 hours of instruction by LSAT experts. You'll never run out of practice materials.
My favorite was the practice tests. I admit I didn't do even half of the 70 tests available, and I doubt most students will do that many. Still, it's a nice option to have. The tests resemble the actual exam, and I found the question difficulty just right.
Guaranteed 165+ score
70 LSAT prep tests
8,000 practice questions
Pros
Plenty of practice tests
Huge practice questions bank
High score guarantee
4 - Blueprint LSAT Course
Blueprint has three online LSAT prep courses: self-paced, live, and tutoring. The tutoring option is available upon request.
All of their tutors have taken the test and have an LSAT score in the 99th percentile [4]. Blueprint LSAT promises an engaging learning environment, and they deliver. All the LSAT instructors I encountered were friendly and approachable. The video lessons were also well done, with enough graphics to keep the student engaged.
Blueprint LSAT prep is also famous for the use of AI technology. When students sign up, they are asked to do a test to determine their current knowledge level. Then, Blueprint LSAT creates a customized study schedule, so each student gets a study schedule created to suit their needs.
Personalized study plan
9,000 LSAT practice questions
68+ interactive learning modules
Pros
Engaging video lessons
The platform uses smart technology
99th percentile instructors
Cons
Limited availability for in-person classes
5 - LSATMax Course
Another good-quality LSAT prep course for passing the law school admission test is LSATMax. What sets them apart from other LSAT prep courses is that you can purchase the whole prep course or get individual sets of prep tests. This versatility is a good option if you don't need the entire course but want to brush on your LSAT knowledge.
LSATMax prep courses are geared towards busy students. The courses are available anytime, anywhere on the website and a smartphone app. It is a good option when you have a small window of time for studying.
LSATMax prep course has 90 LSAT full-length practice tests, so if practice tests are the most important thing for you, you'll love this [5]. I especially liked the Digital LSAT and LSAT flex simulator, which provides an authentic testing experience. Thanks to this, students will know what to expect on test day.
90 real prep tests
400+ hours of video training
99th percentile instructors
Pros
Financing options
Available on all smart devices
Personalized support from 99th percentile instructors
6 - Alpha Score LSAT Course
Alpha Score is an LSAT prep course that covers all aspects of the LSAT. Their curriculum includes logical reasoning, logic games, reading comprehension, and official LSAT games [6].
The logical reasoning section has over 20 types of questions, and logic games cover the analytical reasoning part of the LSAT. The reading section helps you interpret different kinds of passages on the LSAT exam. Thanks to this, you'll be prepared for all kinds of questions you'll encounter on the LSAT.
You'll need to be self-motivated and organized to get the most out of the Alpha Score LSAT prep course. I did like their video lessons, but I found them a little lacking in graphics and interactive features. However, they were thoroughly explained and reinforced the concepts learned
50+ video lessons
Up to 61 LSAT practice exams
1-year long access
Pros
Good value in terms of pricing
Up to date practice tests and questions
One month-long free trial
Cons
Lacking video production quality
How to Choose the Best LSAT Prep for You?
When choosing the best online LSAT prep, there are several factors you should think about.
1. Study Discipline
When deciding on your study discipline, be honest with yourself. Do you have trouble maintaining a study schedule? Do you prefer to have flexibility, or do you want a more set schedule of weekly sessions?
LSAT online courses come in all formats: from self-paced to live online. Self-paced will give you a lot more freedom, so this is a good option if you want to study on your own. But, if you want someone to hold you accountable, choose an LSAT prep where you have regular classes with an instructor.
2. Personalized Instruction
If you want private tutoring, look for a course with personalized instruction. These will probably be more expensive than self-paced or on-demand, but it'll be worth it.
You can have access to a tutor outside of class. This way, the tutor will answer all of your questions and help you review.
Also, if you need encouragement and personalized feedback, you should choose a course with an instructor, either online or in person.
It's a good idea to look for tutors with LSAT scores in the 99th percentile, so you know they are LSAT experts.
3. Consider Your Learning Style
Your learning style determines how you absorb and retain new information, so you should choose a course that matches your preferred learning method. For example, if you're an auditory learner, you should go for an in-person LSAT prep. If you study successfully with books, choose a course that provides LSAT prep books.
4. Consider How Much Prep Time You Have
LSAT is one of the hardest exams you'll take during your schooling, and the law school admission council prefers students with a high LSAT score. You should start your prep on time to prepare for the exam adequately.
Keep in mind that LSAT focuses on reasoning, logic, and reading comprehension, as these skills are important for law schools. You'll need time to develop them.
Some LSAT prep courses offer a free practice test when you first sign up. This is a good way to establish your current knowledge and determine how far away you're from the target score.
Depending on how much time you have and your current knowledge, choose a prep course that's long enough. However, if you're short on time, go for a short, immersive prep course.
5. Budget
Another major consideration is how much money you can spend on LSAT prep classes. In general, LSAT prep is expensive. The courses can go from hundreds to thousands of dollars.
Self-study and on-demand courses tend to be more affordable than live classes, so consider these if you're on a strict budget.
Also, many LSAT companies offer promotions. Keep track of your top choices, and you may be able to snag a good LAST prep course for an affordable price.
6. Check Must-Have Features
The best LSAT prep course will have all the features necessary for preparing students for top law schools.
These include:
Free practice exam
Class demo
Personalized study plans
Thousands of practice questions
Video explanations
Flexible schedule for live classes
A dashboard for tracking progress
Diagnostics that identify your strengths and weaknesses
Library of practice tests that simulate the official LSAT
Money-back guarantee if your score doesn't improve
FAQs
Which LSAT Prep Course is Best?
Magoosh is the best LSAT prep course. It has a score increase guarantee, thousands of practice questions, and tutor support available to students 24/7.
Are LSAT Prep Courses Worth It?
Yes, LSAT prep courses are worth it. A good LSAT prep course will provide instruction by expert tutors, personalized study plans, and plenty of practice questions and exams to help students get a high LSAT score.
How Long Should I Study for the LSAT to Get a 170?
To get a 170 on the LSAT, you should study for 2 to 3 months full time. This means you should devote all your free time and attention to LSAT prep. If you're busy and have other obligations, you'll probably have to study for about 4 to 6 months.
Should I Self-Study for the LSAT?
If you have a good record of studying on your own, you can try self-study for the LSAT exam as well. You should take practice exams periodically to check your progress and get help if you need it.
Should I Take a Practice LSAT Before Studying?
Yes, you should take a practice LSAT before studying. This is a good way to establish how far you're from your target score and how much time you'll need to reach it.
What Year of College Should I Take the LSAT?
You should take the LSAT after your junior year. This will give you enough time to register and take the LSAT and retake the exam if you aren't happy with the results.
What's the Right LSAT Prep Course For You?
The test prep industry is full of LSAT course options. To choose the perfect LSAT prep course for you, study the buying guide I've outlined above.
While all the courses I've mentioned here are good, my top choice is Magoosh LSAT. It's very affordable compared to many other prep courses, and the value is top-notch.
You'll get hours of video lessons, thousands of practice questions, a higher score guarantee, and much more.
Customizable study schedules will make sure you're on track, and you'll get checklists to keep you motivated. You'll always know how much material you covered and how much is left.
Finally, you'll get access to full-length official practice tests. They closely reflect what you'll see on the real LSAT, so you'll know what to expect on test day.
Check it out and start your LSAT prep today.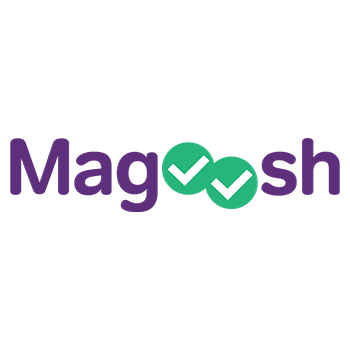 Our #1 Recommendation
Magoosh LSAT Prep Course
Very affordable
Flashcard app available
Hours of video lessons
Easy to use digital platform
Get the BEST PRICE until the end of October
Click For Best Price