Every prospective law student knows that the LSAT is an essential part of the admissions process, and Blueprint is one of the most popular prep courses available to help students improve their LSAT scores.
As someone who has helped many students prepare for the LSAT, I took the Blueprint course myself to see what it was all about. Here's my review of the course, its strengths and weaknesses.
What Is the Blueprint LSAT?
Blueprint LSAT is a comprehensive LSAT prep course that offers live or online instruction, private tutoring, and an array of self-study materials [1]. It was created in 2005 by Matt Riley and a team of expert LSAT instructors.
The company's stated goal is to help students achieve their best possible score on the LSAT by making learning fun, and they claim that their average student sees a 15-point score improvement after taking the course.
Over time, Blueprint has moved from being a tutoring company in the Los Angeles area. It expanded to New York in 2007 and operated out of most major cities by 2010. This was also the year the company rolled out its first online course. Today, you can access Blueprint LSAT prep courses from anywhere in the world.
9 Highlights of Blueprint LSAT
1. Course Options
Blueprint LSAT Review offers three main course options:
Blueprint Live Online Course
Self-Study Materials
Private Tutoring
They designed the Live Online course for students who thrive in a structured learning environment and prefer the accountability of having a live, online classroom experience.
With this option, the student takes 37+ hours of regularly scheduled live online courses over five months. In addition, there are more than 100 hours of live reviews available for students to gain a deeper understanding of the study material.
You can choose the class schedule that is most appropriate for your calendar, and those dates and times will populate your student dashboard. If you need to miss a class, you can automatically adjust your schedule and get a make-up class.
I liked all the classes and appreciated recording the online LSAT course. So, if I wanted to review a concept, I could always go back and watch it again online anytime. This made the program feel very personalized, even without individual tutoring.
The Self-Study course is for students who want more flexibility in when and how they study. With this option, the student gets access to all of Blueprint's self-study online content, which includes:
A tool that creates a study calendar based on your individual needs
Learning modules that break larger concepts into smaller, manageable pieces
Quizzes to help you cement the concepts
Analytics, LSAT questions, review sessions, and proctored mock LSAT exams
The recorded videos were excellent, but I found the advanced analytics to be the most helpful study aid over the length of the course. The system clearly showed what my strengths and weak areas were - by question type, reasoning skill, and LSAT section.
This made it easy for me to generate quizzes that focused on areas for improvement.
Finally, Private Tutoring is for students who want personalized attention and customized feedback on their LSAT performance. The tutoring services are flexible and targeted to your goals and areas of need. With remote learning that features high-tech online whiteboards, the tutors can focus their instruction on areas that need improvement.
I did not personally use the tutoring service. However, I have had many students who took the Blueprint course and used the tutoring services report back that it was beneficial in boosting their LSAT scores.
2. Score Improvement
The company reports that the average test prep student sees a 15-point increase after taking the course, which is well above average compared to other programs on the market.
The company also is willing to guarantee the quality of its instruction. Blueprint students who complete the course are guaranteed to score higher on the official LSAT exam than on their first practice exam. You can get a 100% refund or repeat the program without charge if that doesn't happen.
While I would prefer a larger score increase guarantee, I appreciate that the Blueprint LSAT prep course is willing to put its money where its mouth is. In the end, I was confident that the investment in the course was low-risk because I would see improvement.
3. Instructors
Blueprint LSAT prep features a team of accomplished instructors who scored in the 98th percentile on the test. However, they do not just choose people who are 'book-smart.'
Each of their teachers is screened to have an engaging and entertaining personality. They want you to enjoy the Blueprint class as much as possible so that you will stay motivated and focused throughout the entire course.
Not only that, but the instructors all go through hours of training on Blueprint-specific teaching techniques. This means students will get the same level of quality instruction no matter who their teacher is or what location they are studying in.
I appreciate that Blueprint offers wages for its instructors above the national average [2]. This ensures that the Blueprint staff are knowledgeable and committed to the company.
4. Video Instruction
The Blueprint LSAT prep course videos are available online anytime. The video quality is excellent, and the instructors are engaging and entertaining. Each video is short, dynamic, and gets quickly to the point.
Additionally, each video uses logic games, graphics, charts, and even cartoons to break down complex concepts. This makes the online videos informative, helpful, and enjoyable to watch, particularly for a visual learner.
"Blueprint instructors take the proven Blueprint system -- a comprehensive, step-by-step program to deconstruct the LSAT -- and make it their own with personalized examples, analogies, and stories..."

- Blueprint Official Website
I found that one of the best features is that once the video lesson is complete, there is a quick quiz to assess your comprehension and reinforce the material you just learned.
5. Practice Questions
Blueprint boasts more than 9,000 LSAT practice questions that include every official LSAT question ever released. Each question comes with complete answers that explain both why the correct answer is right and why the wrong answers are incorrect.
They update Blueprint LSAT prep class practice questions to reflect the latest changes to the LSAT. This is critical because the test has been known to change over time, and you want to be sure you're practicing with the most accurate material possible.
The company has produced over 300 hours of video explanations for its practice sets. I found this extremely helpful because I could watch how the experts approached each question and then apply that to my own training process.
6. Practice Tests
Blueprint offers 18 practice exams that mimic the real LSAT in both format and difficulty. The company also provides proctored exams to get as close to the actual test-taking experience as possible.
The Blueprint LSAT practice tests are updated regularly, so they match the current iteration of the LSAT. This means you can take the exam in either the 3-section flex format or the 4-section full format.
I appreciate that the Blueprint prep course offers an exam interface that closely mirrors the actual LSAT. This means I could take the practice exams under the same conditions I faced on test day and was able to avoid any surprises.
7. Dashboard and Interface
One of the things Blueprint LSAT has invested a significant amount of time and energy into is the user experience.
They give each student an individualized dashboard.
The student can use it for generating a study schedule, tracking progress, and seeing their score report from the dashboard.
The dashboard also filters questions by type, topic, and difficulty.
This was very helpful because I could target the areas in which I needed the most work. Also, seeing my progress over time was a great motivator to keep going.
8. Textbook
Blueprint provides students with a physical textbook that covers strategies for all the content tested on the LSAT. The book is well-organized and easy to read and provides students with a reference guide they can refer to long after they have finished the course.
I thought the textbook was a decent supplement; however, the video material was so well done that I infrequently referred to the book as I progressed through the course.
9. Enjoyability
For a company that is so focused on results, Blueprint LSAT has made the material enjoyable to consume.
This is a good thing since Blueprint claims it makes studying for the LSAT fun.
Blueprint videos and lectures are not just made up of slides with a voiceover.
Instead, they are more like watching a movie with entertaining special effects.
I can attest that the instructors are engaging and inject the online content with humor, and they make the dry subject material on the LSAT accessible and interesting.
Shortfalls
Blueprint has many excellent features. However, it is not perfect. The primary place where Blueprint struggles is in its LSAT pricing.
The course is not cheap, and if you choose Blueprint and want to take advantage of all the features such as private LSAT tutoring, it can get costly.
That said, the price of Blueprint LSAT is not significantly greater than the price of other top-end LSAT courses on the market. Blueprint is a quality product, but you pay for access to that quality.
Pros
Engaging and informative video lessons
Expert instructors who scored in the top 98% of LSAT takers
Over 9,000 official LSAT questions available for review
18 highly-accurate mock exams with answers
Cons
Pricing may be out of reach for students on a budget
Rating Criteria
Price: 4.5/5
Score Improvement: 4.8/5
Accuracy: 5/5
Enjoyability: 5/5
Comparison to Other LSAT Prep Courses
Of course, Blueprint is not the only LSAT review on the market. Here is how it compares with some of the prep courses from other test prep companies.
1. Magoosh LSAT
Magoosh is a popular online LSAT prep course that offers students over 90 video lessons and 7,000+ practice questions. The company also provides access to full-length LSATs and video explanations for visual learners. You also have an option for 16 hours of live instruction.
Compared to Blueprint, Magoosh's price is significantly lower - only $299 for 12 months of access to the self-paced class and $599 for the live program. Magoosh also offers a 5-point improvement guarantee.
2. Kaplan LSAT
Kaplan is one of the oldest and most well-known test prep companies. The company offers several LSAT prep course options: self-paced, live courses, and small group instruction.
Kaplan does not offer as many hours of live instruction as Blueprint, and its cost is slightly higher. However, Kaplan does offer 180+ hours of video lessons to augment its live classes.
3. The Princeton Review LSAT
The Princeton Review is another popular test prep company that offers several LSAT offerings, including self-paced, live, and online courses. The live classes include up to 145 hours of instruction and a guarantee of a minimum 165 score.
Princeton Review may have more instruction and a more extensive guarantee than Blueprint, but it comes at a cost. Although the self-paced class is only $799, the live versions run as much as $3,649.
Where to Purchase And Price
To obtain immediate access to the Blueprint LSAT review, you can visit the company website and sign up. Blueprint accepts all major credit cards.
The price for the review program depends on the version you select.
The Live Online course, which is the most popular, costs $1,184 for five months of access. This averages out at $236.80 per month.
The Self-Study course, which is a more affordable option, has variable pricing based on the duration of access:
Monthly pay-as-you-go subscription: $299/mo
3-month subscription: $699 - $233/mo
6-month subscription: $949 - $158.17/mo
12-month subscription: $1,349 - $112.42/mo
Access to Blueprint Tutoring comes in three packages:
Crash Course - 16 hours of tutoring and four months of enrollment in the self-paced course for $2,599
Comprehensive - 24 hours of tutoring and five months of registration in the self-paced version for $3,699
Intensive - 40 hours of tutoring and six months of admission in the self-paced class for $5,749
The tutor is a 99th percentile LSAT scorer for all options, and the package comes with Blueprint's LSAT books.
Real Student Results From Taking This Course
It is great that the company thinks it offers a quality product, but is the class providing students with results to help them meet their career goals?
To get some real-world results, we had five students take the Blueprint LSAT practice test, then take the course, and finally take the real LSAT.
Here is a chart of the results. You can see that Blueprint students made, on average, a nearly 12 percent improvement from their first practice test score to their actual LSAT score.
Baseline before the class)
Score after the course
Improvement
Student 1
156 points
168 points
7.7%
Student 2
162 points
176 points
8.6%
Student 3
144 points
171 points
18.8%
Student 4
145 points
164 points
13.1%
Student 5
158 points
173 points
9.5%

Accuracy of the Blueprint LSAT
Not only is it important to see that your test prep course will provide results, but you also need to know that it accurately reflects the score you will get on the actual exam.
To test this, we compared our students' final practice test to their final LSAT score to see how close the Blueprint scores were to the LSAT.
You can see below that, in general, Blueprint LSAT provided an accurate estimate of what our students scored on the LSAT.
Baseline before the class)
Score after the course
Improvement
Student 1
166 points
168 points
98.8%
Student 2
171 points
176 points
97.1%
Student 3
172 points
171 points
99.4%
Student 4
163 points
164 points
99.4%
Student 5
170 points
173 points
98.2%

User Testimonials
Looking across the internet, I am not the only person who likes the Blueprint LSAT course. Here are some examples:
"I really love Blueprint test prep. I thought my Blueprint instructor was great and the course material was awesome. It was a huge part of improving my accuracy and understanding of the test."

- Celeste K. from CA
"The Blueprint LSAT course was exactly what I needed to get my score up. The online portal made it easy to keep track of my progress and the practice tests were very realistic."

- Michael W. from NY
"This test prep course had invaluable online resources for me. I improved my score by 12 points and I am now attending my dream law school. I would highly recommend it to anyone who is serious about improving their LSAT score."

- Jane L. from VA
FAQs
Does Blueprint Have an App?
No, Blueprint does not have a mobile app.
How Long Should You Study for the LSAT?
You should study for the LSAT for 250-350 hours spread over three months. This provides you with enough time to effectively learn the material dedicating about 20 hours a week.
Can I Pass the LSAT Without Studying?
You can pass the LSAT without studying, but you likely will get a much better score if you do study. The LSAT is designed to predict how well highly intelligent people will perform in law school. Thus, most people will need to prepare to end up with a competitive score.
The Blueprint LSAT Review Course: Final Thoughts
Blueprint is a comprehensive LSAT prep course that offers a variety of features to help you succeed on the LSAT. The course is designed and taught by 99th percentile scorers and comes with an impressive array of resources, including videos, questions, and practice LSAT tests.
If you are looking for a far less costly approach to your LSAT prep, you should give Magoosh LSAT a look. They offer excellent video lessons, an extensive question bank, and live instruction. For more information about Magoosh, click here.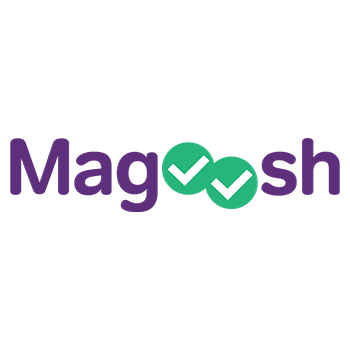 We Recommend This Instead
Magoosh LSAT Prep
Best bang for your buck value in LSAT prep
Highly effective practice problem explanations in text and video format
Massive library of video lessons that are short and easily digestible
New live classes add structure to your studies
Get the BEST PRICE until the end of October
Click For Best Price