The National Council Licensure Examination (NCLEX) is an exam taken by those who want to become registered nurses in the United States. This is a challenging exam, and it's essential to choose the right NCLEX test prep course if you're going to pass it.
I have helped hundreds of students meet their academic goals, so I know what to look for when selecting an NCLEX prep course. That's why I've put together a list of the top five NCLEX review courses available, based on my experience.
Table of Contents
Editor's Choice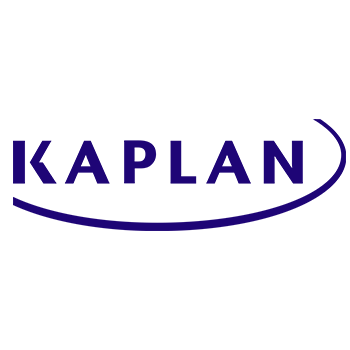 Kaplan NCLEX review course
Click For Best Price
#2nd Best Choice
Mometrix NCLEX review course
Click For Best Price
#3rd Best Choice
NurseAchieve NCLEX prep course
Our Top Prep Courses
Here are my reviews of the top NCLEX prep courses on the market.
Our Top Products:
1 - Kaplan NCLEX review course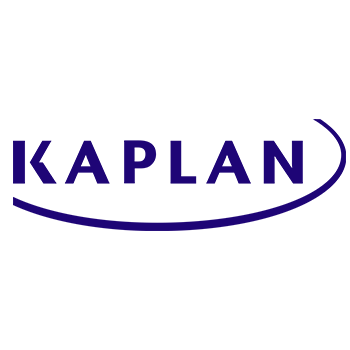 Kaplan is arguably the biggest name on the test prep market. Their course offers everything you need to pass the NCLEX RN exam, including a comprehensive review of all topics covered on the exam, practice questions, and simulated exams.
They have high-quality videos covering more than 300 subjects, as well as a 500-page ebook that includes academic topic reviews and test-taking strategies.
Kaplan has two main options for NCLEX test prep, a $399 self-paced course and a $499 interactive online version with live instructors. Both versions are question-based, so the student gets plenty of experience with every type of question on the examination.
In addition, Kaplan offers a 100% money-back pass guarantee if you don't pass the NCLEX RN. The only downside is that there is no free trial period, so you need to be sure that Kaplan is the right course for you before committing.
When I took this course, I appreciated that it provided six months of content availability and how similar the questions in the quiz bank were to those on the actual NCLEX RN exam.
Mock Tests: 3
Practice Questions: 3,000+
Pros
Computer adaptive tests - just like the real NCLEX RN
The course emphasizes clinical reasoning skills
Knowledgeable instructors answer questions in real-time
Kaplan decision tree teaches how to break down and analyze questions
Cons
Live content may not be scheduled at a time convenient for the student
2 - Mometrix NCLEX review course
Mometrix is a course that is designed for self-study. It offers access to more than 109 lessons, 80+ videos, and over 600 flashcards.
Priced at $59.99 per month, you only need to purchase the course for the amount of time you intend to study for the exam. It also comes with a seven-day free trial period that allows you to try the course out before buying it.
This NCLEX course is focused on clinical reasoning skills in high-yield areas such as management of care, infection control, health promotion, and pharmacological therapies.
One thing I liked about this review course was its well-written and comprehensive study guide that covered all the topics seen on the NCLEX RN.
Mock Tests: 9
Practice Questions: 1,150+
Pros
Progress tracking on computer and mobile
Learning tracks for visual, auditory, practice, and repetition learners
Low short-term pricing and free trial period
Cons
No live instruction is available
3 - NurseAchieve NCLEX prep course
NurseAchieve is a nurse-created course that offers computer adaptive practice exams designed to mimic the actual NCLEX. It also comes with a study plan that uses practice questions to teach 100% of high-level topics on the NCLEX RN.
This course has a variable pricing structure. It starts at $105 for one month of access to $260 for a full six months of course availability. However, NurseAchieve does not offer a pass guarantee or a free trial period.
The course comes with very detailed explanations for each of their questions. It also has a flashcard set that covers pharmacology, laboratory, patient positions, ECGs, and more.
When I took the course, I found that the 130 chapters in the study guide were full of mnemonics, diagrams, charts, and images that made the subject material easier to learn and remember.
Mock Tests: Unlimited - derived from the practice questions
Practice Questions: 2,150+
Pros
Over 30% of questions are alternative: select-all, ordering, hot spot, and picture response
Practice exams let you test yourself on a specific topic
The question bank is reviewed and updated regularly
Cons
The course does not come with a pass guarantee or a free trial period
4 - Hurst Review NCLEX prep course
Hurst NCLEX Review's approach to learning is that the course creates a study guide as the student reviews exam-specific nursing content. It has application exercises to improve clinical judgment and provides testing strategies that are specific to the NCLEX RN.
The question bank comes with complete rationales for all correct and incorrect responses, and four evaluative exams to determine readiness for the actual test.
Hurst five pricing options. They range from $99 for one month of access to the question bank to $399 for live/online instruction. Hurst comes with a guarantee that you will pass or get your money back. It also has a seven-day free trial period, so you can try out the course before you buy it.
My experience with Hurst was that the online instructors were very knowledgeable about the content and answered all of my questions. The structure of the assignments promoted long-term retention of the most important content.
Mock Tests: 4
Practice Questions: 1,500
Pros
The question bank includes a rationale for all responses
Instructors are knowledgeable and available to help
Five pricing options with money-back if you don't pass
Cons
Fewer questions than some other NCLEX review courses
5 - ATI NCLEX prep course
ATI offers a variety of NCLEX review courses, ranging from self-study of an extensive question bank to an option for online education with a personal coach. The prices range from $159 for 12-week access to the question bank to $525 for access to the online coach.
There is no trial period, but ATI offers the "Green-Light" program. If your ATI coach gives you the green light to take the exam and you fail to pass it, they will give you another 12 weeks of free access to the course material..
My experience with the course was that my coaching mentor was excellent, as were the diagnostic assessments used to track my overall progress.
Mock Tests: Unlimited - derived from the practice questions
Practice Questions: 4,800
Pros
Coaching option with a personal mentor
Mobile app for flashcards and quizzes
Study calendar so you know what and when to study
Cons
Offers fewer video lessons than other NCLEX review courses
Buyer's guide:
Since there are so many good NCLEX review courses on the market, you should consider the following factors when looking for an NCLEX prep course:
1. Quality
Of course, you want a high-quality test prep course. This means that the content should come in various formats (including practice tests, quizzes, and videos).
Further, the practice questions should be similar to the types of questions you will see on the exam, and the tests should accurately reflect the real thing and come with explanations for both correct and incorrect answers.
2. Price and Value
The price for an NCLEX test prep course can vary greatly, so it is necessary to find one that fits into your budget. Of course, it is essential to recognize that a low-cost option may not be as high-quality as a more expensive one.
3. Access
When choosing the best NCLEX prep course, you should select one that meets your timing for taking the test. If you only have a short time before test day, you may want to consider a course that offers month-to-month pricing. If you have more time to study, a six-month package may be more cost-effective.
4. Practice Tests
Given that the NCLEX is a computer adaptive test, it is helpful if a course offers practice tests in a similar format. You also need a course with mock exams that accurately reflect the content of the actual test.
5. Guarantee
Most NCLEX prep courses offer a guarantee if you do not pass the actual exam. This can be a relevant consideration as you make your decision. You may also want to look for a course that gives you a trial period to see if it is a good fit for you.
FAQs
What Is the Best Way to Study for NCLEX?
The best way to study for NCLEX is by using online courses that enhance your critical thinking skills and offer practice tests, lessons, and study material in a variety of formats. Additionally, the practice questions in an NCLEX RN prep course should be similar to the types of questions you will see on the exam.
The best NCLEX review courses help nursing students review the material they learned in nursing school.
What Are Good Signs You Passed NCLEX?
If you could answer the questions posed to you on the NCLEX exam and the computer ends the exam after 75 or fewer questions, you likely passed. You should receive your official results through your nursing regulatory body about six weeks after the test [1].
Are Unofficial NCLEX Results Accurate?
Test-takers in most of the United States will be able to purchase access to "quick results" two business days after the exam [2]. These results are not official, so you cannot begin to practice nursing, but they are accurate, so you don't have to worry about if you passed or not.
What Do I Need to Study for the NCLEX?
You need to study eight core areas on the exam. These topics are:
Management of Care
Safety and Infection Control
Health Promotion and Maintenance
Psychosocial Integrity
Basic Care and Comfort
Pharmacological and Parenteral Therapies
Reduction of Risk Potential
Physiological Adaptation
NCLEX courses should have study materials that cover all these areas for NCLEX mastery.
What Is the Computer Adaptive Test Format of NCLEX?
The computer adaptive test (CAT) format is a question-by-question assessment that adjusts to your ability. This means that if you answer a question correctly, the next question will be more difficult. If you answer a question incorrectly, the next question will be simpler to answer. A good NCLEX RN course will simulate the CAT format in its mock tests.
Best NCLEX Review Courses: Our Final Thoughts
After examining the best NCLEX review courses, I give top honors to Kaplan. This NCLEX mastery course provides the best value given its wide range of resources, including practice tests and video lessons.
I am not the only one who is a proponent of Kaplan's NCLEX prep course. Sadie on Trustpilot said, "I used Kaplan's course and passed my NCLEX exam on the first try. The material was helpful - the best NCLEX review." Simon888, a Redditor, also recommends Kaplan: "I would highly recommend Kaplan as a comprehensive course that covers every aspect of the test."
If you are looking for a high-quality course with a more extended access period and a 100% pass guarantee, check Kaplan out.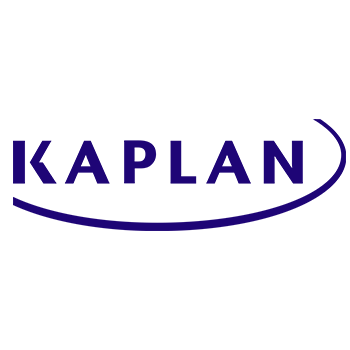 Our #1 Recommendation
Kaplan NCLEX review course
Computer adaptive tests - just like the real NCLEX RN
The course emphasizes clinical reasoning skills
Knowledgeable instructors answer questions in real-time
Kaplan decision tree teaches how to break down and analyze questions
Get the BEST PRICE until the end of December
Click For Best Price