TOEFL prep courses can help you study, practice, and develop your test-taking skills for the actual TOEFL exam.
I've researched dozens of such courses with the help of other experienced TOEFL instructors. We've also checked what real students say about these courses to confirm our observations.
Finally, we've narrowed down our list to the seven best TOEFL prep courses. Here's everything you need to know about each one to make the right decision.
Table of Contents
Editor's Choice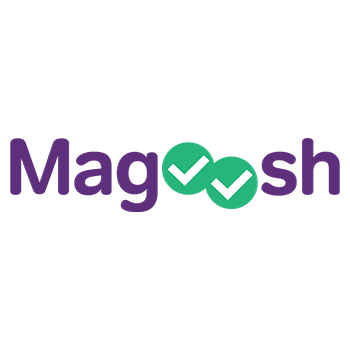 Magoosh TOEFL course
Click For Best Price
#2nd Best Choice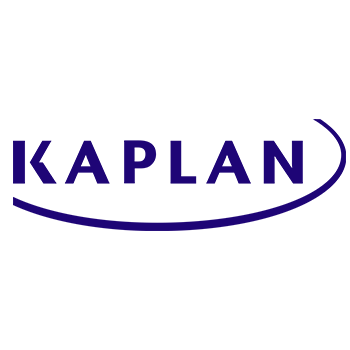 Kaplan TOEFL course
Click For Best Price
#3rd Best Choice
PrepScholar TOEFL course
Click For Best Price
7 Top TOEFL Prep Courses to Take Online:
After a careful review, we've selected only the most effective courses that will teach you verified test-taking strategies.
Here are the seven best TOEFL preparation courses you can find online.
Our Top Products:
1 - Magoosh TOEFL course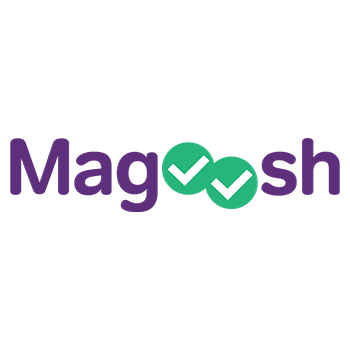 We've seen so many positive student reviews that we had to test the Magoosh TOEFL prep course.
The sign-up process takes only a few clicks, which is always a plus.
Once you're logged in, you'll see an easy-to-navigate dashboard where you can choose what you want to practice.
Each practice question is followed by a video and text explanation. You get automated feedback on your answers and results, plus suggestions on lessons you could review for more details.
That way, everything you need is accessible exactly when you need it. So, you can get quick explanations and kick your prep into high gear.
All in all, the dashboard blew us away. But the 120+ video lessons didn't disappoint either.
They're short, easy to digest, and effective in breaking down complex subjects.
120+ video lessons
420 practice questions
6 timed and scored mock tests
Pros
Score improvement guarantee by Magoosh
Engaging, straightforward video lessons
Personalized study schedules and checklists
Easy-to-navigate dashboard with many integrations
Cons
No access to course instructors
2 - Kaplan TOEFL course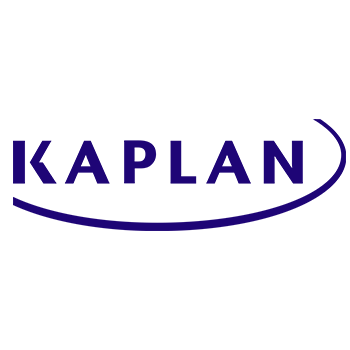 Unlike many other TOEFL preparation courses, Kaplan course includes an accompanying course book.
The book is great. It gives you an overview of the TOEFL exam, dozens on test-taking strategies, and a ton of practice questions.
Plus, it includes 4 full-length practice tests. When you finish them, Kaplan instructors will evaluate and leave feedback on your writing samples. That way, you'll know what to work on before your real TOEFL exam.
But there's one thing we don't like about Kaplan TOEFL prep course.
Unfortunately, it doesn't include any learning resources.
Although it contains over 190 teacher-led video lessons, they're only there to teach you test-taking stragies and test what you've already learned. So, you'll have to do a lot of studying offline.
That also means this course may not be the best choice for students who still need to grasp the basics of English.
190+ video lessons
4 practice tests
A coursebook
Pros
Extensive audio, visual, and textual prep materials
Writing samples evaluated by real instructors
Videos available on mobile devices
Cons
No instructor-led learning resources
3 - PrepScholar TOEFL course
PrepScholar course gives you more access to instructors and experts than other TOEFL courses we've reviewed so far.
It includes 1-on-1 speaking and writing tutoring, and unlimited email support.
All you have to do is send your response to PrepScholar's email, and you'll get personalized feedback within 7 days.
Besides that, you'll also get 100 hours of interactive lessons, practice tests, and over 612 TOEFL iBT practice questions.
That may sound like a lot of content, but it's actually less than you'd get with other courses. Still, it may be enough for you.
Another thing we liked about this course is that you get a 15-point score improvement guarantee by the website.
That means you get your money back if you don't improve your TOEFL score by as many as 15 points.
As far as we know, no other TOEFL prep course offers such a strong guarantee. So, PrepSchoolar might be the best option for you if you don't want to take any risks.
100 hours of lessons
612+ TOEFL iBT practice questions
1-on-1 speaking and writing tutoring
Pros
Live access to tutors and experts
A 15-point score improvement guarantee from the website
A custom study plan
Cons
Includes less content than most TOEFL prep courses
4 - Princeton Review TOEFL course
Princeton Review's course isn't self-paced, unlike other TOEFL prep courses on the list.
It consists of private tutoring sessions, so you'll have to make yourself available at a time you've arranged with your tutor.
However, because of all the 1-on-1 time with tutors, this course is significantly more expensive than the others we reviewed.
But our experience tells us you'll get value for the money.
You'll go through everything you need for the TOEFL iBT exam in just 3-18 hours with your tutor. Other courses take longer to finish, so this may be the best option for you if you're short on time.
Keep in mind that you only get a guarantee if you opt for an 18-hour package.
The guarantee also doesn't involve a refund. You'll only get one free session and a new tutor if you're not satisfied with your current one.
3- 8 tutoring hours
A tutor-satisfaction guarantee with the 18-hour package
Custom-built apps for communication and scheduling
Pros
1-on-1 sessions with expert tutors
Easier to digest than other courses
Printed materials
5 - BestMyTest TOEFL course
BestMyTest TOEFL preparation course includes 1000+ TOEFL practice questions, 20 practice tests, and 1500+ interactive lessons and vocabulary.
The student dashboard is easy to navigate and has an "Ask An Instructor" feature. The feature allows you to ask course instructors up to 25 questions, depending on the plan you choose.
From our experience, it takes the instructors less than 24 hours to respond.
You can also track your progress and set your TOEFL test date on the dashboard, which is a neat add-on.
But I have to say that the lesson format underwhelmed us. Instead of video lessons, BestMyTest opted for textual ones.
That may work for students with a reading learning style, but most students probably won't like this and might struggle to stay motivated.
200 lessons
20 full-length practice tests
1000+ practice questions
Pros
7-point score improvement guarantee
A mobile-friendly app
Ask an instructor feature
6 - E2language TOEFL course
Unlike most other online TOEFL prep courses, the E2language prep course includes unlimited live classes and 1-on-1 expert tutorials.
Every live class is recorded, so you can access it anytime and from anywhere.
On top of that, you get hundreds of video grammar lessons and several TOEFL iBT mock tests.
Once you solve the tests, you'll get detailed teacher feedback within 48 hours.
We found the feedback really helpful and instructive. It will tell you exactly what to focus on during your test prep.
You can also get a free 30-day trial before you decide if this is the right TOEFL prep course for you. If you happen to not like it, you can simply cancel your subscription.
Hundredsof practice questions
One-on-one tutorials
Speaking and writing assessments
Pros
Free 30-day trial
Regular access to instructors
Teacher feedback on mock tests
Cons
No score-improvement guarantee
7 - TestDEN TOEFL course
TestDEN TOEFL preparation course includes over 2,400 practice questions and 4 practice tests.
After solving each test, you'll get a Test Review with your wrong answers and explanations for the correct ones.
You also get access to TOEFL Trainer for Speaking and Writing and TOEFL Skills Trainer. So, the course does involve some 1-on-1 tutoring.
However, the entire course is based on the idea that you've already done your studying.
The course doesn't involve lessons and only gives you practice opportunities. So, you'll still need to learn everything on your own.
But since TestDEN offers a 30-day money-back guarantee, you can try including it in your test prep. If you don't like the course, you can ask for a refund.
We've done so ourselves to see whether TestDEN will actually refund us. They did, so there's zero risk even if you realize TestDEN isn't right for you.
2,400+ practice questions
4 practice exams
TOEFL trainer for writing and speaking and skills trainer
Pros
Contains more practice questions that most TOEFL courses
Access to real instructors
30-day money-back guarantee
Choose the Right TOEFL Preparation Course for You:
Now that you've got all the facts, it's time to decide which course would suit you best.
Consider these three things before investing in TOEFL courses.
1. Consider Your Goals
The first thing to consider is whether your goal is to study as thoroughly as possible or to review everything in the shortest time.
For example, let's say you need a lot more practice and studying to score high on your TOEFL exam.
If so, then taking a 3-hour Princeton Review course probably isn't the right choice.
But it might be your best option if you need a quick refresher or just don't have a lot of time to prepare for your TOEFL test.
2. Consider The Materials
Different online prep courses include different materials. As we've seen, the TestDEN course doesn't include any lessons — only practice questions and tests.
That's fine if you have a separate TOEFL prep book or if you want to jump straight to practice.
But if that's not the case, consider only online courses that do contain lessons or offer more access to instructors.
3. Consider the Risks
Some online TOEFL preparation courses include guarantees, and others don't. It's always safer to choose ones that do.
That way, you can always get a refund if a course doesn't help you score higher on your TOEFL exam.
Also, courses that come with guarantees are usually high-quality. Otherwise, the company wouldn't be offering a guarantee in the first place.
But maybe you're still considering a course that doesn't include a money-back guarantee.
In that case, make sure you check student reviews before buying.
They'll tell you if the course is worth the money.
FAQs
TOEFL isn't hard for most students. It's considered easier than many other standardized tests, like SAT, ACT, or GRE. But it may be hard for you if you don't have strong English skills.
Can I Pass TOEFL Without Studying?
You can pass TOEFL without studying if you have native or near-native language proficiency.
What is a Good TOEFL Score Out of 120?
A good TOEFL score is anything above 100.
Which Part of TOEFL is the Hardest?
Reading is the hardest part of TOEFL for most undergraduate students
What Is the Best TOEFL Preparation Course?
After testing each TOEFL prep course, my team and I found the Magoosh TOEFL course to be the best option.
Its perfectly organized dashboard stood out from the start. And, the video lessons didn't disappoint either. They're easy to follow, concise, and effective. Plus, you get many opportunities to test what you've learned thanks to other materials included in the course.
All things considered, Magoosh can prepare you for the TOEFL exam in the least time.
Still, you're the only one who knows what you need to pass your TOEFL test. Take the time to weigh your options and decide when you're ready.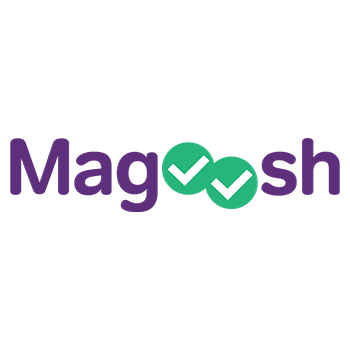 Our #1 Recommendation
Magoosh TOEFL course
Score improvement guarantee by Magoosh
Engaging, straightforward video lessons
Personalized study schedules and checklists
Easy-to-navigate dashboard with many integrations
Get the BEST PRICE until the end of December
Click For Best Price