The BestMyTest course is one of the most popular and well-respected IELTS review courses on the market. We wanted to check if it is as good as it is claimed, so we decided to take the course, and we had several students take it as well.
Based on our personal experience and after hearing what our students had to say, we decided to write the BestMyTest review. We hope it will help you determine whether this course is the right choice for your IELTS test study.
What is BestMyTest?
BestMyTest is an online test preparation company founded in 2009 that offers review courses for the IELTS and TOEFL exams [1].
They are headquartered in Vancouver, BC, and their courses are available online and on all major digital platforms. They have a team of expert instructors with extensive experience teaching English as a second language.
Benefits and Highlights:
BestMyTest states that it can help students improve their IELTS test scores and pass the exam.
We tried out BestMyTest to see if this claim was true. Here is what we found.
1. Instructional Material
BestMyTest offers a variety of instructional materials to help you prepare for the IELTS test. This includes 2,000+ vocabulary words and interactive lessons personalized to your knowledge level.
You can track your progress and get feedback on your weaknesses so that you know what to focus on.
This program includes IELTS preparation methods that let you get grammar corrections for your practice essays, speaking reviews, the ability to ask questions to an instructor, and writing reviews.
We liked the structured preparation of this program. First, we took a simulated exam to determine our weaknesses, and then we reviewed the course material needed to improve.
Finally, we practiced those skills with sample questions and took a new IELTS practice test. We found new areas to work on and repeated the process until we were ready for the IELTS exam.
2. Practice Material
BestMyTest offers multiple practice options designed to help you with the Listening, Speaking, Reading, and Writing sections of the IELTS test.
You will get access to twenty online IELTS practice tests that are similar to what you will encounter on the actual IELTS exam. These mock tests are timed and graded just like the real exam so that you will get an accurate idea of your knowledge and skills.
You can also use 1,500 IELTS practice questions to solidify the lessons and instructional material. These questions come with detailed explanations so you can learn from your mistakes.
We found the practice tests to be very similar to the real exam and felt that they gave us a great idea of what to expect on test day. The explanations were very helpful in deciphering the correct answer and understanding why the other answers were wrong.
3. Guarantee
BestMyTest IELTS offers a money-back guarantee for all its products, but they base the guarantee level on the plan you purchase.
You are guaranteed a 1+ band increase in your score on the Custom Plan. For the Premium Plan, they offer a 2.5+ band increase guarantee. If you do not meet those improvement levels, they will refund your money.
The company also provides a seven-day free trial for all lessons, questions, flashcards, and tests. This gives you a chance to determine whether the course is right for you before you make a purchase.
Pros
Experienced virtual tutors
More than 1,500 practice questions
Access to 20 online practice tests
Personalized writing and speaking reviews
Rating
Price: 4.5/5
Instructional Quality: 4.5/5
Practice Questions: 5/5
Guarantee: 5/5
Shortfalls
BestMyTest also has a few shortfalls. One issue is that the system does not come with a dedicated app. That being said, all the learning material is available from its mobile-friendly online IELTS platform.
Another downside is that the course is not video-based, so there are not many video lessons. The written material is very good, but if you are an auditory learner or love videos, the course may not meet all your needs.
Cons
No app for the course
Fewer video lessons than other courses
Comparison to Other Services:
BestMyTest is a well-known IELTS review course, but if you're looking for the best review course for you, it's important to compare it to other options.
1. Magoosh IELTS
Magoosh offers access to practice questions, instructional videos, flashcards, IELTS practice tests, and a 180-day access plan. Though the Magoosh IELTS course is comprehensive, it comes at a more affordable price compared to BestMyTest.
BestMyTest also has many of the benefits offered by Magoosh; however, Magoosh has a mobile app, score predictor, and more videos than BestMyTest. That being said, BestMyTest has more IELTS practice questions than Magoosh.
2. Kaplan IELTS
Kaplan offers six months of access to all their instructional material, IELTS practice tests, and sample questions. It also provides both self-paced and live, instructor-led options for students. However, Kaplan does not offer the same level of speaking and writing assessments that BestMyTest does.
BestMyTest's course is more than twice as expensive as Kaplan's self-paced course, but the prices are more comparable when you compare it to the Kaplan course with live instruction. With BestMyTest, you also get access for up to six months, but it does not have a live instruction version.
3. IELTS Online
The IELTS Online course provides the students with 500 pages of instructional material, 260 activities, 5 hours of audio recordings, and IELTS practice tests in all modules. You also get study strategies and tips for all modules.
It has an advanced course option that lets you record your voice and get personalized feedback on two writing samples. However, BestMyTest has more speaking and writing reviews for their students than IELTS Online.
Plans and Pricing
Three BestMyTest IELTS preparation course plans are available on their website.
The Custom Plan costs a variable amount depending on the length of time you choose to subscribe. Prices range from $69 for a single month to $129 for six months.
The Premium Plan for $169. This option lasts for six months and provides all the benefits of the Custom Plan plus an additional twenty essay grammar corrections, fifteen Ask-An-instructor questions, nine more IELTS speaking reviews, and six extra IELTS writing reviews.
The Last Minute Plan costs $39 for seven days of access. With this plan, you only get one essay grammar correction and five Ask-An-instructor questions - with no speaking or writing reviews.
Real Student Results from Taking the BestMyTest IELTS Course
We decided to see whether students who used the BestMyTest IELTS course would improve their International English Language Testing System scores.
To do so, we had each student take the IELTS, then the BestMyTest IELTS review course, and then retake the test. We then examined each exam to see what kind of improvement students made.
It turned out that all our students saw statistical improvements in their scores. For example, one student managed to increase their score by 50%, while even the least improved raised their score by 13%.
Our students' overall performance improved by an average of 6 points which leads us to the conclusion that using the BestMyTest IELTS review course is a way to boost your IELTS score.
How Accurate is the BestMyTest IELTS Course Compared to the Real IELTS?
We wanted to determine how accurate the BestMyTest IELTS practice exams are compared to the real exam, so we talked to five of our students who had used only BestMyTest IELTS preparation to get ready for the test.
We looked at their BestMyTest IELTS practice exam scores, and then we had them take the actual IELTS. The table below shows the results.
BestMyTest's IELTS scores are at least 95% accurate in our sample, so if you take the BestMyTest IELTS practice test and do well on it, chances are you will do well on the real exam.
Other Users' Experience
BestMyTest's IELTS Review Course generally gets good reviews online. On Reddit, one student shared that the writing and speaking sections were very helpful, and another said that the course gave her a lot of IELTS practice material.
One Redditor added that BestMyTest was a convenient way to study for the IELTS and that BestMyTest IELTS helped her score 8 in writing. Finally, John from California wrote that the course was very good and helped him improve his IELTS score.
FAQs
Each test is scored on a nine-band scale, with each band corresponding to a specified competence in English.
The scores range from a 1 for the non-user who cannot use more than a few words to a 9 for expert users who have full command of English.
This numerical score is applied to each of the four language skills, giving an overall band score for the test.
What are the IELTS subjects?
The four subjects on the IELTS are listening, reading, writing, and speaking. The listening and reading sections have 40 questions each - with each one being equally weighted.
The average of the four subjects' band scores, rounded to the closest full or half band, makes up the overall band score. Each subject is weighted equally.
The total band score is rounded up to the next half band if the average of the four parts is below .5, and the overall band score is rounded up to the next full band if it is above .5.
What is the Hardest Section of the IELTS?
The writing section has been identified in surveys as being the hardest of the four subjects of the IELTS [2]. You should take a practice test to see which IELTS test section is hardest for you.
The IELTS is an option for those who wish to study or work where English language skills are important for effective communication. The primary users of the IELTS are people who want to learn, work or get training in English-speaking countries like the UK, New Zealand, Australia, or Canada.
How Long are IELTS Scores Good For?
This depends on the individual organization, but most consider the scores valid for two years after the test.
Who Can Take the IELTS Exam?
No matter where they are from, individuals can take the IELTS academic test as long as they are over 16 years of age.
When Do You Get Your IELTS Test Results?
The scores and the official test reports are sent approximately 13 days after the exam.
BestMyTest IELTS Preparation Course: Final Thoughts
BestMyTest lessons are simple to follow and will help you understand key concepts that will be tested on the IELTS exam. In addition, their IELTS practice test questions are very similar to the questions you will see on the actual exam.
That being said, BestMyTest does not have a lot of video instructions, and it lacks a mobile app. Magoosh IELTS prep course may be a better choice if these are important to you.
Magoosh guarantees you will reach your target band score, or they will give you your money back. And it even lets you shift over to their TOEFL preparation course free of charge if you decide to take that test instead.
If Magoosh IELTS preparation sounds like the solution to your IELTS review needs, check it out here.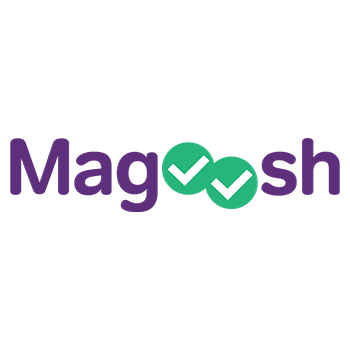 We Recommend This Instead
Magoosh IELTS
Affordable
Score improvement guarantee
Available on mobile and desktop devices
Regularly updated content
Get the BEST PRICE until the end of October
Click For Best Price