To become a registered nurse, you have to pass the NCLEX exam first. While there's a ton of NCLEX prep material available, two companies have set themselves as some of the best NCLEX prep providers — Kaplan and Hurst.
I've taken both of these NCLEX prep courses myself, and I've talked with other nursing students enrolled in these as well. Here's my Hurst vs Kaplan NCLEX review, so you can decide which one is a better option for you.
What is Hurst NCLEX Review?
Hurst Review was founded in 1988 by Marlene Hurst, who's a nurse herself [1]. Since then, this prep company has helped more than 400,000 nursing students prepare for the NCLEX.
They offer both NCLEX-RN and NCLEX-PN prep courses. They have several NCLEX courses, which last from 30 to 120 days. The courses include video lessons or/and live lessons.
Hurst NCLEX Review Highlights:
These are the biggest benefits of the Hurst NCLEX Review I found during the three months I took their course.
1. Course Options
Hurst Review wows with the number of NCLEX prep courses they offer for both NCLEX-RN and NCLEX-PN.
The courses available start with the Qbank, which gives students access to more than 1,500 practice questions. There's also Hurst Now, lasting for 90 days, and Hurst Now Plus, with 120 days of course access.
For students who prefer more traditional classes or want to interact with tutors in person, Hurst offers interactive streaming and live classroom review courses.
All in all, Hurst Review has an option for everyone — go for Qbank if you want to brush up on your knowledge and do some practice questions, or choose between video or live classes if you're looking for more study material.
2. Price
Another thing I liked about Hurst Review test prep is their course price. These are some of the most affordable NCLEX course prices on the market.
The price ranges from $99 for Qbank access to $399 for interactive streaming and live classroom review classes.
The prices are more than affordable considering everything that's included (more on study materials soon), but Hurst Review also offers Payment Plan Options.
The company offers three payment options:
Hurst Now Plus payment plan
Hurst Standard payment plan
Hurst Extended payment plan
Nursing school students can choose the plan that fits them best and pay in installments.
3. Course Material
I was satisfied with Hurst's course materials. The Qbank has more than 1,500 practice questions, 30% of which come in an alternate format which is great for developing critical thinking skills.
I liked that I could choose between the flashcard or quiz modes when doing content review.
Other Hurst courses all have four practice tests, which is enough to get a feel for what the official test looks like.
There's also a Hurst workbook and "must know the content" option, which sums up all the most relevant terms on NCLEX nicely and includes useful test-taking strategies.
Finally, Hurst has an NCLEX channel on YouTube. Their NCLEX channel is a good content review resource students can get familiar with what the NCLEX looks like.
4. Pass Guarantee
The company claims they have a 98% first-attempt pass rate, and they want to help students pass the NCLEX-PN and NCLEX-RN exam the first time. This is an impressive pass guarantee.
If a student fails, Hurst offers:
One-time 45-day remediation course
Full refund
There are some stipulations attached to these, such as having to notify Hurst within two weeks of failing the exam, but overall, it's a nice fallback to have.
Pros
Affordable
Qbank with thousands of practice questions
Nurse support available
Various course options
Custom Rating Criteria
Price 5/5
Dashboard 4/5
Course materials 4/5
Hurst Review NCLEX Shortfalls:
I also found Hurst's NCLEX prep to have some shortfalls.
1. Short Course Access Time
One of the main issues I had with Hurst Review options was the short access time.
Nursing school is already busy enough, so having to cram online classes at the same time can be challenging for nursing students.
Qbank access is only 30 days long. Now and Now Plus courses are somewhat better, with 3 and 4 months of access. Hurst N-stream is their most expensive and shortest course available — only 3 days long.
2. The Platform
While I didn't have issues using Hurst Review's platform, I wasn't a big fan of it. The platform looks old-school, and there's no AI available.
The video lessons are also basic, without any graphics. Usually, Marlene, or another instructor, explains a certain topic found on the test, and it can get boring listening to them talking after a while.
Cons
Short course access
Outdated platform
Where to Buy It?
All Hurst courses are available on the official website and are priced at [2]:
Qbank RN $109, PN $99
Hurst Now RN $249, PN $239
Hurst Now Plus RN $339
Hurst N-Stream RN $399, PN $275
Hurst Live RN $399, PN $275
What is Kaplan NCLEX?
Kaplan is a well-known name in the test prep industry. They've been around since 1938 and offer all kinds of prep courses — everything from the SAT to law and medical school entrance exams.
Their NCLEX test prep is aimed at students wanting to take NCLEX-RN. They currently offer 3 NCLEX prep options.
Kaplan's NCLEX Courses Highlights:
I also tried the Kaplan NCLEX course for three months, and here's everything I liked about their offering.
1. Qbank
Kaplan says their courses have every question type you'll see on the test, and I found this to be true, mostly thanks to their impressive Qbank.
Kaplan NCLEX Qbank has more than 2,000 practice questions, which is more than enough for any student.
I liked that the practice questions differ in difficulty, content, and length. Kaplan offers practice questions similar to what you'll see on test day.
They mimic the word count, style, and difficulty of the official NCLEX test, and this makes their Qbank a top-notch prep resource.
Another feature I found useful is that Qbank allows students to customize the question sets based on topic, difficulty, or timing. This way, students can focus on their weak areas the most.
2. Practice Tests
Another part where Kaplan NCLEX excels is the practice tests. They have three full-length computer-adaptive tests (CATs). The tests match the official NCLEX well.
I especially liked that the tests are computer-adaptive. Where many companies struggle to implement AI technology, Kaplan does so very well.
The simulated exams do a good job of determining a student's ability by choosing questions that accurately assess their knowledge level.
The CAT is also used when a student first signs up for a Kaplan course. The student is asked to do a diagnostic test to establish where they need help the most. It allows Kaplan to customize study plans, and students will lose less time repeating areas they are familiar with.
3. The Platform
Kaplan invested a lot in modern technology, and it shows. Their platform is clean and easy to use.
Students can access their dashboard, study plan, content library and check the overall performance from the platform.
The content review section is text-heavy, but there are enough images to keep the students engaged.
I didn't have any issues joining the live online sessions. The instructor is situated in the upper left corner, and the whiteboard takes up most of the page, which makes the class easy to follow.
One of my favorite things about it is student support. Students can ask for help at any time while using the platform and get answers.
4. Kaplan Decision Tree
Kaplan offers a Decision Tree, which is a system unique to them. Here they teach students test-taking skills, such as analyzing and breaking down complex questions.
It's also helpful for learning core content and developing critical thinking abilities, and in general, it increases the odds of answering questions correctly.
I liked that its focus is on understanding the question and analyzing it rather than memorizing facts.
5. Video Lessons
Many NCLEX test prep companies focus on creating the question bank, while Kaplan also decided to make video lessons.
They offer more than 300 video lessons, each of which covers different topics and testing strategies.
This will be of huge value for students who struggle to learn by only using a book or are visual learners.
The tutors walk the students through each concept, such as detailed rationales, step-by-step.
I found the video lessons to be solid when it comes to content.
Pros
Plenty of supplemental study materials
Useful test-taking strategies
Long course access
User-friendly experience
My Custom Rating Criteria
Price 4/5
Dashboard 5/5
Course material 5/5
Kaplan NCLEX Shortfalls:
I also found Kaplan to have some minor shortfalls.
1. Price
Kaplan's courses are on the expensive side, and when comparing Hurst vs Kaplan in terms of price, Hurst NCLEX comes out on top.
However, Kaplan's courses aren't much more expensive, and you'll get more for your money in terms of course materials. Plus, Kaplan's adaptive technology is worth paying extra for.
2. No Live Course Flexibility
Kaplan offers a package of live classes, which includes 18 hours of class time. Students usually meet 6 times for 3-hour lessons over 1 or 2 weeks.
This is an intense schedule, and busy students will probably struggle to make it on time. Unfortunately, there's no reschedule option if you can't make it.
Cons
Expensive
Live online options are not flexible
Where to Buy This Prep Course?
All Kaplan courses are available on the official website. The pricing options are [3]:
Self-paced $399
Live online $499
In-person classes — currently unavailable
FAQs
Is Hurst NCLEX better than Kaplan?
No, Hurst NCLEX isn't better than Kaplan. Kaplan has a larger Qbank, better video lessons, and practice questions.
Is Kaplan worth it for NCLEX?
Yes, Kaplan is worth it for NCLEX. Kaplan takes their NCLEX prep seriously. They have tons of helpful test-taking strategies and practice tests that resemble the official test.
Hurst Vs Kaplan NCLEX: What Should You Choose?
Both of these companies offer a good NCLEX prep. However, my vote goes to Kaplan NCLEX course.
Kaplan has a better digital platform and a friendlier user experience. Their Qbank has more practice questions, and more importantly, they resemble what you'll see on test day.
The video lessons and live classes provide an excellent content review. Finally, Kaplan has more comprehensive and efficient study courses.
Check them out, and start your NCLEX study today.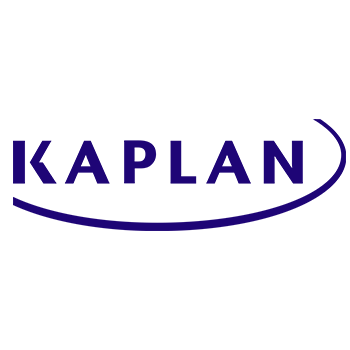 We Recommend
Kaplan NCLEX
Full NCLEX course, live or on demand, with 18 hours of lectures led by nurse educators
2,100+ test-like Qbank questions
3 full-length computer adaptive tests
NCLEX Channel lessons, live or on demand
On-the-go study plans on our mobile interface
Get the BEST PRICE until the end of December
Click For Best Price