Prep Expert is a newcomer to the SAT prep scene, and in the short time they have been around, they've managed to create a name and a reputation for themselves.
I've been teaching SAT preparation for more than a decade, and I've reviewed a number of SAT courses, so I wanted to see for myself how good their SAT prep course is. I also talked with other students taking this prep course.
If you're wondering if this is the SAT course for you, here's my Prep Expert SAT review.
What is Prep Expert SAT Prep?
Shaan Patel founded 2400 Expert in 2011. Patel is a perfect SAT scorer — he scored 2400 on the test before it changed to the 1600 format. Patel developed test-taking strategies that allowed him to get a perfect score.
The company soon became well-known because it helped students raise their SAT scores by an average of 376 points [1].
However, the company became famous when Patel appeared on ABC's Shark Tank in January 2016. He pitched his test-prep company idea and got an investment of $250,000 from billionaire Mark Cuban. Patel changed the company name to Prep Expert, and its popularity started to grow rapidly.
Nowadays, Prep Expert is known for its SAT and ACT prep courses.
Patel only hires instructors who scored in the 99th percentile. Both their SAT and ACT prep course offers video lectures, live online classes, and textbooks.
Course Highlights:
Here are the biggest Prep Expert SAT courses' highlights.
1. Prep Course Varieties
Prep Expert recognizes that students have different learning styles, budgets, and schedules. To accommodate for all of these, Prep Expert offers four SAT prep courses [2]:
8-Week Capstone — Lasts for 8 weeks, during which students meet twice a week for a 3-hour long class. It also includes SAT practice exams and homework.
6-Week Flagship — Lasts for 6 weeks. Students also meet twice a week for a 3-hour long class.
Self-Paced Video — Gives students 1-year access to videos where Dr. Shaan Patel teaches SAT prep methods.
Weekend Review course — Intended as a last-minute crash course. Lasts for 6 hours on Saturday and 6 hours on Sunday.
The courses accommodate each student's needs. For students who like structure and deadlines, there's the 8-week Capstone. On the other hand, for students who are busy and can't adhere to a strict schedule, Prep Expert offers a self-paced video course.
There's also the PSAT prep course. This is also great preparation for the SAT, and it can give students a head start in the SAT process.
PSAT lasts for 4 weeks and has 48 hours of materials. This is a practice version of the SAT exam, and it gives students valuable test-taking skills and insight into the SAT process.
I was satisfied with the courses available. I found that Prep Expert offers an excellent choice of SAT prep courses, where every student can find an option that works for them.
2. Money-Back Score Guarantee
Prep Expert says they have the industry's leading money-back guarantee, and I have to agree.
Unless you see a significant improvement in your SAT score after finishing the Prep Expert course, you'll get your money back.
Both the Capstone and the Flagship SAT prep course have a 200-point score improvement guarantee, and the Self-Paced Video course comes with a 10-point guarantee.
A 200-point increase in the SAT score can take you from the top 60% to the 16% of the best test-takers. That's a big difference, and it's especially significant for students looking to enroll in one of the top 25 schools.
This score increase guarantee also shows that the company is confident in its material and instructors.
Note: To qualify for the guarantee, you have to complete the entire course you enrolled in, which includes the assignments and homework. You also have to provide official scores from a previous SAT test.
I wanted to check how true this is in practice and contacted them asking for a refund. After showing I finished the whole course, I did manage to get my money back.
3. Instructors
Another claim Prep Expert makes is that they have the best instructors in the SAT prep industry. The claim is backed up by the fact that each of their instructors scored in the 99th percentile. This makes them the top 1% of test-takers. Also, several tutors, including Shaan Patel, have a perfect SAT/ACT score.
The instructors I encountered were knowledgeable and able to make lessons in the virtual classroom engaging. Each tutor knew all the SAT and Shaan Patel's test-taking strategies.
Moreover, the tutors have teaching experience and know how to transfer their knowledge to students.
The instructors keep the students engaged by using the polling option that usually asks students to answer a question from the actual SAT.
Students are obligated to answer the polls because they will be counted as absent if they don't answer a certain percentage of questions.
If you aren't happy with the 99th percentile instructor but want even more, you can choose the Capstone course, taught only by perfect scorers.
4. Coursework
The coursework revolves around 100 strategies that aim to teach you all the SAT tricks.
Students learn between 6 and 10 strategies per session in live classes. These classes start with an overview of an issue and then the strategy to combat it.
The instructors explain in detail how the strategy works, how it should be utilized, and show practice problems, so the students can see the strategy at work.
The same format is applied to the self-paced course, with the difference that those aren't live classes, but videos, where students watch Shaan Patel explain the strategies. The videos were well made, with Patel on one side and the text portion on the other side of the screen.
The text resembles a PowerPoint slideshow in that it's made of bullets and plain text. There aren't any special effects or illustrations, but Shaan manages to hold the student's attention. He explains the practice question step-by-step and makes notes in red, which makes them stand out.
Overall, the flow of both live and video lessons was natural. All lessons have an effective technique: identify the problem, teach the strategy, practice the strategy on a problem question.
I would give a slight advantage to live online classes, as students can ask questions and interact with instructors and other students. Plus, they go more in-depth compared to the videos.
Course Shortfalls:
The Prep Expert SAT course has some shortfalls I experienced.
1. The Platform
The Prep Expert interface is clean and simple to use, although slightly outdated.
When students log in to the Prep Expert website, they'll see the dashboard with all the homework, practice tests, and lesson books.
One thing I wasn't a fan of is that to access the video lessons, students have to log into another website. Also, to enter the virtual classroom, you have to download Adobe Connect, which is separate software. Going through all of these just to access a class was annoying, and it can be confusing for less tech-savvy students.
This was more of a minor inconvenience than a big issue, as you'll get used to the interface in time.
2. No App
Prep Expert doesn't have a mobile app, which can be a bit of a letdown to some high school students who are used to doing almost everything on their smartphones.
An app makes it easy to study or review a saved lesson on the go.
However, if you intend to use a computer to do the coursework, this won't be a big issue for you.
3. Intense Schedule
Prep Expert students should also expect an intense schedule and busy several weeks while completing the SAT prep course.
For example, in the 6-week Flagship course, which is the most popular Prep Expert course, students have to complete 10 SATs, 4 of which are split into sections and done as homework several times a week. The other 6 tests are done once a week as full-length, timed tests.
Considering that SAT lasts about 4 hours, plus the homework assignments, makes this a lot of work. While the tempo is intense, it can contribute to the perfect SAT score.
Also, if you want a more laid-back version and to study at your own time, you can choose the video course.
Prep Expert SAT Pros and Cons
Pros
Expert SAT tutors
Several SAT course options available
High score improvement guarantee
Sufficient practice questions and tests
Cons
Difficult-to-use platform
No app available
My Rating
Instructors: 5/5
Price: 4/5
Score improvement guarantee: 5/5
Comparison to Other SAT Prep Courses
Here's how Prep Expert compares to other SAT prep companies.
Prep Expert falls at the higher end in the price comparison. Magoosh is the most affordable at $129, Kaplan is next at $199, and Princeton Review starts from $499. Prep Expert's most affordable option is the weekend review course, which is $299.
As for the score improvement guarantee, Prep Expert has everyone beat. Magoosh has a 100-point real score improvements guarantee, while Princeton Review guarantees your score will be at least 1400 points [3] [4].
All of these test prep companies include standardized tests as a part of their prep materials. However, only Kaplan and Princeton Review offer private tutoring by expert SAT tutors.
Where to Buy It?
You can buy Prep Expert courses on the official website. The price of the courses is:
8-week Capstone - $1,299
6-week Flagship - $799
Self-paced video - $499
Weekend review - $299
Real Student Results from Taking the Prep Expert SAT
I did a survey with five students taking the Prep Expert SAT. I wanted to check how well they will do after finishing the course. To calculate this, I asked for the results of two practice tests: one before taking the course and the other after finishing it.
Then I calculated the results to get the improvement percentage. As you can see in the table, the students improved their SAT scores after finishing the course.
Baseline (Before taking the course)
After taking the course
% Improvement

How Accurate is This Practice Test Compared to the Real SAT?
Practice tests are an important part of getting high SAT scores. They can show a real knowledge level and indicate what to expect on the actual SAT.
To check how accurate Prep Expert SAT tests are, I did another survey with five students who studied only using tutoring Prep Expert courses. After finishing the course, I asked them to do a test, and I checked their real SAT results.
Here's what I found out:
Before (score predictor)
Real SAT test score
% Accuracy

As you can see, Prep Expert tests were very accurate. There was a slight difference in results, but the accuracy is 98% - 99%. By doing the Prep Expert test, you'll get a picture of an approximate result you can expect on the SAT.
Other Users' Reviews
"Neal Bhandari was on a mission. After taking a Prep Expert SAT Course and improving his SAT score by 250 points, he wanted to use his score to go to college for free. So he applied to many scholarships and universities that offered merit-based scholarships. Neal ultimately received $1.4 million in college scholarship offers and is now attending Vassar College, where he is not spending a dime on tuition."
"Ian McCue took the Prep Expert SAT Course as a 9th grader in high school. Because he took our course early on in his high school career, he was also ready for the PSAT. His PSAT score was high enough to qualify him to become a National Merit Scholar and earned him nearly $100,000 in scholarships! In fact, Prep Expert, which started in Las Vegas, has helped produce 20-25% of Nevada's National Merit scholars over the last couple years."
FAQs
Is Prep Expert Good for SAT?
Yes, Prep Expert is good for the SAT. It's taught by some of the best tutors in the industry, and some of them have achieved a perfect score.
What is Prep Expert's Best Feature?
Prep Expert's best features are the testing strategies and the 200 points score improvement guarantee.
Prep Expert SAT Review: Final Thoughts
Prep Expert SAT has some strongly developed courses that can prepare you for test day.
However, if you're looking for something not so intense, check out Magoosh courses. Magoosh offers an entirely self-paced SAT course and guided live online classes. Both options come with hundreds of practice questions and tests to help students get perfect scores.
Magoosh also has a high score improvement guarantee, so you don't have to worry about wasting your money. Best of all, it has the highest course access period — a whole year.
Check it out for yourself, and find out why thousands of students love it.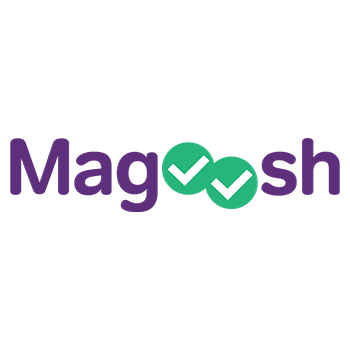 We Recommend This Instead
Magoosh SAT
Over 1,750 practice questions
Video and/or text explanations for every question
Up to 3 practice tests
Our full-length practice tests are generated from your pool of 1,750 practice questions.
Over 200 video lessons
Study schedules
Get the BEST PRICE until the end of December
Click For Best Price