If you're thinking of going to college, taking the SAT is likely in your future.
Many colleges in the country require an excellent SAT score during the admission process.
What's the best way to achieve a high SAT score? Of course, taking SAT prep courses.
Best SAT prep courses can help you adequately prepare for the test.
Taking these courses can help you get familiar with the test format and get a high test score.
But, with so many prep courses out there, how to choose which one's best for you?
I spent countless hours researching and compiling a detailed comparison of the 10 best SAT prep courses.
Here's everything you should know about them, so you can decide which one is the best for you.
Table of Contents
Editor's Choice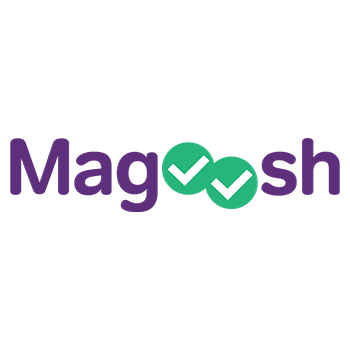 Magoosh
Click For Best Price
#2nd Best Choice
PrepScholar
Click For Best Price
#3rd Best Choice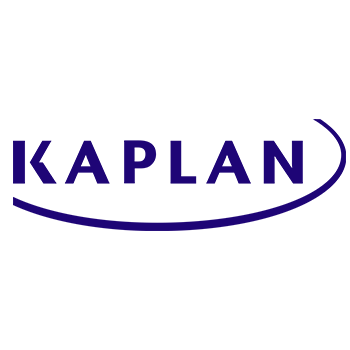 Kaplan
Click For Best Price
Our Top SAT Prep Products
1 - Magoosh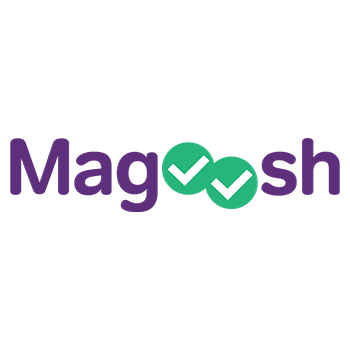 Magoosh is based in Berkeley, California, founded by people who took standardized tests themselves and wanted to help others score well.
Magoosh SAT prep could be the best choice for you if you're busy.
This course aims to get you ready for the SAT with only 20 minutes of studying a day over the course of 12 months.
Magoosh is my choice #1 because it's the most affordable out of all the courses on this list, and the SAT prep you get for your buck is more than impressive. For $129, you get access to the course for 12 months.
Magoosh SAT prep course contains more than 1750 questions, 200 video lessons, and 3 practice tests.
Each student gets a customized study plan that focuses on areas they need to improve.
My favorite feature, and something that only Magoosh offers, is the intuitive dashboard.
It suggests which lessons to take next, shows your progress, and compares your results to other students.
There's a 7-day money-back guarantee, with no questions asked. In case this test prep doesn't work for you, you can cancel it anytime and get your money back.
Moreover, there's a score guarantee. If your score doesn't increase by at least 100 points, you'll get your money back.
Pros
Best value on the SAT prep market
Score predictor, so you can check your approximate score on the SAT
Two well-designed apps and a website that works on all devices
100 points score improvement guarantee
Flexible schedule
Cons
There could be more practice tests
2 - PrepScholar
My choice #2 is PrepScholar's SAT prep. They wowed me right from the start — once you sign up, you do a diagnostic test that discovers your strengths and what you should work on.
I like that the people who create and teach PrepScholar SAT prep courses have all scored in the 99 percentile on the SAT themselves.
You can rest assured knowing you're in the hands of experts.
You can choose between several course options, ranging from $397 to $995.
You'll get a year of access to the online SAT prep and 210 hours of lessons, 7100 practice questions, over 700 videos, and 10 SAT practice tests.
If you aren't good at studying on your own and you want more guidance, this could be the right option for you.
You can also choose between different tutoring levels based on how much tutor involvement you want in your SAT prep.
Also, each practice question comes with detailed explanations, so you can understand where you've made a mistake and not do it again.
While this is a more expensive option compared to Magoosh, you can try the course for free for 5 days and get a 160+ point money-back guarantee.
So, if you don't improve your score by 160 points, you will get your money back.
Pros
A huge number of practice questions and practice tests
160+ score improvement guarantee
Interactive lessons that keep you engaged
Several packages available
3 - Kaplan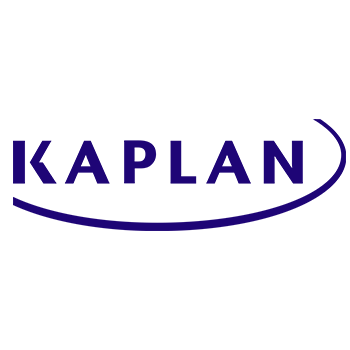 Kaplan is a well-known name in the test-prep field, and they're known for having high-quality materials.
What sets Kaplan SAT prep course apart from others is that it allows students to get ready for the test in different ways.
You can go for an on-demand program where you can access videos, practice questions, and quizzes on your own schedule.
You can dedicate 30 minutes a day to these, so it's a good option if you're busy.
Or, you can take live online classes that are more of a traditional classroom format.
You can also choose a Kaplan SAT prep course that has both: live online classes and on-demand courses.
If you start with one program, decide it's not enough, and want to get online tutoring too, it's easy to switch.
Kaplan's SAT prep courses are more on the expensive side, but there's a 7-day free trial, so you can decide if this is the right online SAT prep course for you.
Test prep courses Kaplan offers have over 1000 practice questions, 50 video lessons on test-taking strategies, and quizzes to improve SAT scores.
Pros
Different SAT prep course options to choose from
Self-paced SAT prep
Help for students with learning disabilities
Cons
More expensive compared to other SAT prep courses
Short access period — only 6 months
4 - The Princeton Review
The Princeton Review SAT prep is well known for the video instructions.
If your learning style is visual, and you study best by doing video lessons, this could be the ideal SAT prep course for you.
Each video lesson breaks down topics difficult to understand.
This is useful for preparing for the SAT, regardless of what's your current knowledge level.
With each of Princeton Review SAT prep courses, you get tons of video content, practice questions, and different guidance levels.
Princeton Review SAT test prep courses help you work on areas you need the most improvement in and make sure you understand the questions and learn how to resolve them.
There's less emphasis on memorization and more emphasis on doing practice questions and practice tests.
Best of all, each of the prep courses has a satisfaction guarantee.
If you aren't happy with your SAT test scores, you can choose to prep again or get your money back.
You will also receive a refund if your score doesn't improve after you finish the test prep course.
Pros
Princeton Review's SAT prep materials are made by vetted and qualified professionals
Choose between in-person, on-demand online, and live online test prep
Access to both SAT and ACT prep course
5 - Khan Academy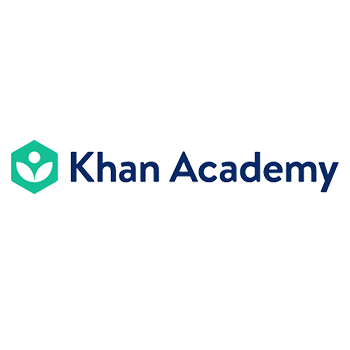 Khan Academy is different from other online SAT prep courses on this list because it's completely free.
Khan Academy is funded by donations, and it's a nonprofit organization. Kaplan is a perfect choice if you're on a strict budget.
Not only is the course free, but it was made in collaboration with the College Board, which is the provider of SAT tests. [1]
If you sign up for Khan Academy test prep, you'll get 8 official full-length practice tests, over 1000 practice questions, video lessons, and a practice plan tailored to you.
What makes this one of the best prep courses is that you'll also get tips and tricks, resources, and strategies on how to increase the SAT scores.
There's also a dashboard with a summary of your performance and a detailed profile.
One thing to note is that this online course is a completely self-paced program, without any private tutoring or live classes available.
Also, the feedback you get is instantaneous, but it's not personalized.
Pros
Helps with time management for the SAT
Many practice questions
Video lessons and practice tests made in collaboration with the official SAT test-makers
Cons
Only video lessons are available
6 - College Prep Genius
College Prep Genius is one of the lesser-known online SAT prep companies, but it still deserves a spot on the best SAT prep courses list.
With this prep course, you can choose between two affordable course options: the fundamental ($139) and the comprehensive course ($189).
The fundamental course gives you all the basic materials.
There are 12 lessons and a homework plan. The comprehensive course, however, offers a ton of bonus materials for only $50 more.
The fundamental course has a more relaxed pace, while comprehensive is more intensive test prep.
Also, with a fundamental course, you'll get more test prep resources, such as additional ebooks and vocabulary readers.
These are excellent tools to supplement your learning and help you review all the key concepts.
Also, no matter if you opt for the fundamental or the comprehensive course, you will get 1-year access.
Pros
Affordable price
Choose between two courses based on your preferences and skills
Comprehensive online prep course offers bonus materials
7 - Testive
Next up on the list of best SAT prep courses is Testive. Testive SAT course has a tutoring approach to online courses.
It means that students work with a tutor in a one-on-one setting.
This could be the best course for those who like to work with a tutor.
Testive will assign you an SAT prep expert who will monitor your performance and help you stay on track.
You can set up a video call once or twice a week.
After signing up for the course, both the student and their family can consult with one of the company's tutors to explain what the college plans are and set goals on achieving them.
The student also takes a practice exam to determine the weak and strong points.
You can choose between different SAT prep classes. If you're in a hurry, go for the Bootcamp course, which lasts 4 to 6 weeks.
Or, if you have more time, choose the Coaching or Coaching Plus options. With these, you have one-on-one sessions every week and a daily assignment.
Pros
Score analysis after each test
Regular progress updates provided by email
Free online practice tests
8 - Higher Scores Test Prep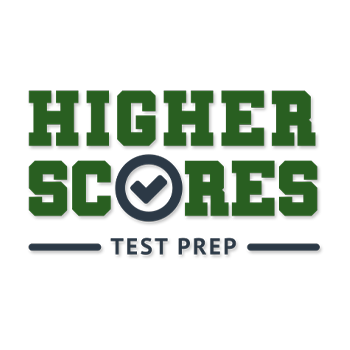 Higher Scores Test Prep is next on the list of the best online SAT prep courses.
It is one of the best SAT prep courses when you're short on time and want to cram as much as possible before the SAT.
As soon as you register, you'll get a study plan that's customized to suit your learning style and needs.
It aims to improve your weaker areas, and you get one-on-one support from a test prep expert SAT.
You can choose between a Quick Prep course and a Complete Package.
The Quick Prep is an online course that has to be completed in two to five weeks.
With this online prep, you get four hours of video lessons and a 10-day study guide.
In the end, there's a practice SAT exam that shows how ready you are.
On the other hand, Complete Package is a more relaxed, self-paced course completed in 8 to 12 weeks.
With Higher Scores Test Prep Complete Package, you get double materials, prep books, and extra practice exams.
With both online courses, you get feedback from test prep experts, and you can download the materials and study offline at your own pace.
Pros
One of the most customizable SAT online courses
Offline access to video tutorials
Weekly emails with a progress report
9 - Prep Expert
The founder of Prep Expert is a perfect SAT scorer and a Shark Tank winner, so you can be assured the learning strategies Prep Expert has are effective.
All of the Prep Expert's instructors scored in at least the 99th percentile on the SAT exam, and many of them had a perfect SAT score.
If you want private tutoring by a college prep genius, this may be your best option.
You can choose between three options: a live in-person class, a live online SAT prep class, or an on-demand course.
Prep Expert SAT focuses on the live online prep services the most.
The course materials are available in four, six, and eight-week periods.
Live courses have around 60 hours of classroom time, and the classes work the same as traditional ones.
Students have the opportunity to ask questions and get clarification on the pain points.
All three SAT courses come with a money-back and a score improvement guarantee of 200 points.
Pros
SAT test materials are available 24/7 on desktop and mobile
This SAT prep option is based on 100 strategies of other successful SAT students
Short and easily digestible video lessons
Cons
Not for busy people, as the deadlines are strict and difficult to meet
10 - ePrep
The final course that can help you pass the SAT exam and get into your dream school is ePrep.
ePrep has a study cycle of test, grade, review, and repeat.
You can choose between three test date courses that work toward a specified test day and two annual passes.
You get access to the video lessons by subject, practice quizzes, and a vocabulary builder when you subscribe.
This SAT course has a full-length practice test that can be taken online or offline.
You'll have access to video explanations for each question on the practice test.
You'll also have access to a test library consisting of 29 practice quizzes and up to 6 full-length exams.
ePrep gives a 30-day free trial and a score improvement guarantee of 100 to 250 points — the highest on this list.
Pros
SAT courses range from two, four, six months, or choose an annual pass if you want to study at a more relaxed pace
A library full of practice tests
Engaging, high-quality video content
Who Should Take the SAT?
Any person who wants to attend college should take the SAT. Students in junior or senior years of high school most commonly take the SAT.
However, it can be taken as early as freshman year of high school. The SAT can also be taken later on if you want to take a gap year or make a change in your career or job.
"Take the SAT in the spring of your junior year. Test again in August or later in the fall of your senior year if you want to try and get a higher score." The College Board official Youtube Channel
The bottom line is, if you have graduated from high school or are on a track to graduate, you're eligible to take the exam.
The SAT is an entrance exam for many colleges or universities, and it's the main requirement for the college admissions process.
Even if you aren't sure you want to attend a college or a university, it's a good idea to take the SAT, so you'll have the option to attend in the future.
Also, college admissions are very competitive, especially in recent years. You'll need a high SAT score so your application will stand out.
Moreover, you'll need the SAT (and a high SAT score) if you hope to receive some funding, such as scholarships and academic financial aid.
How much funding you'll be eligible for depends on how well you do on the SAT.
How to Pick the Best Prep Course for You?
There are numerous ways to study for the SAT. You can choose between private tutoring options, SAT prep books, or online SAT courses.
Here are some factors to consider when choosing an SAT course for you:
The kind of learner you are — Do you prefer visual, auditory, or kinesthetic learning styles? Choose a prep course that matches your learning style the best. Also, consider if you want in-person or online tutoring or a self-paced course.
What's your budget — Think about how much money you're ready to shell out for the prep course. No matter what your budget is, you're guaranteed to find something for yourself. Online prep courses range from free to thousands of dollars. Always read the fine print to find out exactly what's included in the cost, so you aren't made to pay additional fees later on.
How much time you need to get ready — Start by taking a practice test to see your current score and how much you need to improve. Different SAT courses offer different prep times — some crash courses can get you ready in as little as a month, while others can last up to half a year or even longer.
Look for extra features — Best SAT online prep courses will have helpful features such as a large number of practice tests, money back and score improvement guarantees, live online classes, and more.
Related Articles:
FAQs
What's the Best SAT Prep Course?
The best SAT course is Magoosh. It offers enough practice exams, over a thousand practice questions, and you can access the course at home or on the go with their app.
Magoosh also has an intuitive, personalized dashboard so you can always track your progress.
How Long Is the SAT Prep?
The SAT prep can be completed in as short a time as two weeks, or it can take up to a year. It depends on your needs and the course you choose.
How Much Is the SAT Online Prep Course?
How much is the SAT online prep course depends on the provider.
Some courses are free, such as Khan Academy, while others can cost thousands of dollars, such as the Princeton Review.
When Should I Start Preparing for the SAT?
When you should start preparing for the SAT depends on your current knowledge level.
A good starting point is to take a practice exam to determine how much work you'll need.
Most students start getting ready two months before the test, but if you struggle with the test a lot, you should start preparing earlier.
Where to Find SAT Practice Tests?
You can find SAT practice tests on the College Board website — the official SAT provider.
You can also search for other non-official tests online. Also, most prep courses will have their own practice tests.
What's the Best SAT Prep Course: Final Thoughts
My recommendation for the best online SAT course is Magoosh.
You'll get the most for your buck, and it's affordable compared to many other courses on this list.
Best of all, there's both a money-back and score improvement guarantee, so you can try the course with peace of mind.
Another important thing that made Magoosh stand out is the personalized dashboard.
It'll show your progress at all times and give recommendations on which areas to improve.
Check out the Magoosh course today, and you'll be one step closer to acing your SAT exam.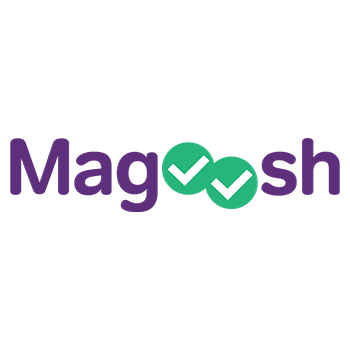 Our #1 Recommendation
Magoosh
Best value on the SAT prep market
Score predictor, so you can check your approximate score on the SAT
Two well-designed apps and a website that works on all devices
100 points score improvement guarantee
Flexible schedule
Get the BEST PRICE until the end of October
Click For Best Price