Ever since Testive appeared on the test prep scene, they've offered a personalized approach. Their goal is to get students ready for the SAT with a dedicated SAT coach.
The company has been getting a lot of positive reviews recently, so I decided to try out their SAT prep courses for myself.
I've helped thousands of students get ready for the SAT, and I've also reviewed countless SAT prep courses. Here's how Testive SAT prep measures up.
What is Testive SAT Prep?
Testive is a test prep company that offers SAT and ACT prep. It was founded in 2011 by two MIT grads, who based the test prep on two factors:
AI software
Coaching sessions
The company recently merged with A-List and changed its name to A-List powered by Testive. However, not much has changed as they still offer the same services (smart technology combined with private tutoring).
Testive SAT Highlights:
I tried out the Testive SAT prep course for a couple of months, and these are the biggest benefits I found.
1. Various Courses Available
The company says they have a course for students who want flexibility, guidance, and those short on time, which is true.
Although all Testive courses are based on an online learning process and no live online classes, there's still a choice of three plans:
Coaching — Best if you need a lot of flexibility. Includes one weekly coaching lesson, more than 3,000 practice questions, 50 hours of videos, and a score improvement guarantee.
Coaching Plus — Best if you want a lot of guidance. Includes everything the Coaching course does, plus one more coaching session.
Boot Camp — Best if you're short on time. It lasts for 4 to 6 weeks, and it's a good option for last-minute studying. Includes everything that the Coaching Plus course offers.
My favorite part was that with the purchase of any of these SAT courses, you get access to the ACT Testive program as well. Many students aren't sure which course to take or decide to take both.
Testive is aware of this, and with the purchase of one course, they give access to prep materials for both courses.
The courses are easy to access. A toggle button allows the students to switch between SAT and ACT, and the students can have separate calendars for each course. This allows them to keep track of the coaching sessions and video lessons.
2. Testive Learning Software
Adaptive technology is at the core of Testive's prep courses.
The adaptive software takes notice when a student gets a question wrong or answers a string of questions correctly.
Then, the student will get either more challenging or easier questions, depending on their performance.
This way, the software adapts the practice questions and videos to your performance. This worked fine in my case.
The questions the software gave me weren't too difficult nor too easy, which helped keep the attention and not lose interest.
3. The Platform
Testive is a completely online prep course, so they spent a lot of resources making it first-rate.
I found the platform easy to use. There's a navigation bar at the top of the screen from where students can review and practice, look at the weekly calendar, check their performance, or schedule weekly meetings with the coach.
Another useful feature is the ability to sign up for text and email reminders for weekly meetings with the coach. The live scoreboard showed how many questions I answered each day and how far I was from reaching my goal.
I also liked all the video features the platform has. There are thousands of video lessons and explanations.
There's an option to leave notes to yourself when you make a mistake, which comes in handy and lowers the chances of making the same mistake again.
I didn't have any issues using the platform, and the load time was fine. I also liked the design and the bright colors. It's not too busy, and it has a pleasant feeling.
4. Testive Coaches and Weekly Coaching Sessions
Testive coaches have all taken the SAT themselves and scored in the 99th percentile. They are graduates from prestigious universities, such as Yale, Harvard, MIT, and more.
Testive says they want students to "click" with their coaches, so before a student buys a prep course, there's a lot of time spent on consultation to decide which coach to pair a particular student with.
They don't reveal exactly how the pairing system works, but from my experience, it's successful.
My coach was friendly, knowledgeable, and positive, and it was clear right away that having a personal coach would be advantageous.
The coach isn't a traditional tutor, but they focus on helping with the college application. My coach designed custom homework for me and was a personal guide from the beginning until the end of the prep course.
Depending on which prep course you go for, you'll have either one, two, or several sessions with the coach. The coach tracks the student's progress on all the SAT practice tests and assignments you do, and they can see the results.
The coach will know what you struggled with the most, and the sessions mostly focus on reviewing the performance and talking about problems.
At the end of the session, the coach talks about plans for next week, and you make a schedule together. The 30-minute session is ended by asking any questions you have.
The coach also sends weekly email reports to parents, which many parents will appreciate, especially those with high-school kids.
I was satisfied with the coaching calls, and it felt like I was getting my money's worth. Apart from the technology, working with a coach was my favorite part of Testive prep courses.
5. Personalized Study Plan
Testive develops a personalized study plan for each student. They have a set process for doing this.
Testive says they want to make the time spent with them efficient, so all of their prep courses start with a free consultation.
This was in line with my experience. I was asked to answer some questions about myself and my dream school and exam goals. Testive analyzed the answers and matched me with a coach.
Then I had to take a practice test. Based on my performance on the exam, the software determined my knowledge level and set realistic SAT goals.
Once all this was done, I was asked to make my own schedule and fill in a calendar. I made a coaching plan with a coach by choosing which days I wanted to study on and how many practice videos I wanted to do a day.
The software also determined which lessons I should take, and both the software and the coach adjusted my lesson plan according to my progress. The videos and practice questions were specifically chosen to target the weak areas.
6. Practice Exams and Practice Questions
The best way to get ready for the actual test is to do full-length practice tests. Testive is aware of this, so they include multiple practice tests in their offer.
The tests are downloadable as a PDF and can be printed together with an answer sheet (for authentic SAT experience), or done online. If you decide to print or download the test, you have to upload the answers by bubbling a digital scantron. The results are available straight away.
The questions on the diagnostic test were similar to questions on the real SAT in style and format.
Apart from the tests, Testive offers more than 3,000 practice questions, which is more than enough. Students are usually assigned about 100 questions over the course of five days.
It may seem like a lot, but it isn't overwhelming. The practice work is best done after finishing a video lesson to retain the knowledge.
Pros
Effective practice sessions with a professional coach
Personalized study plans and homework assignments
Money-back guarantee
Hundreds of video explanations
My Rating
Price: 4/5
Personal coaching: 5/5
Adaptive technology: 5/5
Testive SAT Prep Shortfalls:
Testive SAT test prep also has some negatives.
1. No Live Online Classes
One of the main shortfalls Testive SAT test prep has is the lack of private tutoring. Yes, there's a mandatory coaching call, but this isn't the same as a traditional class.
The coach sessions are more of a supplement to the video lessons and practice tests.
Testive doesn't offer any private tutoring options. If you like a traditional classroom setting and having an instructor that teaches a class, this may not be the course for you. However, if you want to do an online course at your own pace, you'll love Testive's setup.
2. No App
I've sung Testive software and platform praises. However, one thing that it lacks is a dedicated mobile app.
Many test prep companies are focusing on online practice, which is something that many students, especially high-school ones, appreciate. However, with Testive, there's no option to practice on-the-go, or when you have a spare minute.
You can only access the test prep with a computer. If you have a busy schedule, this could be an issue. However, if you only plan to study using a computer, you won't have a problem with this.
Cons
No live online classes
No mobile app
Comparison to Other Prep Courses
Here's how Testive SAT prep compares to other test prep companies. Testive is the only test prep company that offers practice sessions with a coach. Other companies, such as Magoosh, Kaplan, and PrepScholar, offer online tutoring.
As for the price, Testive is at the higher end, with the most affordable course priced at $399 [1]. Magoosh SAT prep starts at $129, Kaplan at $199, and PrepScholar is $397 [2] [3] [4].
I've already talked about how important it is to do a practice test and practice questions. Here, Testive falls in the middle with their offer:
Magoosh — 3 practice tests and 1,750 practice questions
Kaplan — 8 practice tests and 1,000 practice questions
Testive — Up to 8 practice tests and 3,000 practice questions
PrepScholar — 10 practice tests and 7,100 practice questions
Testive also offers a decent money-back guarantee. Unless your score improves, you'll get your money back. This is similar to what Kaplan offers as well, while Magoosh has a 100-point score improvement guarantee and PrepScholar has a 160-point guarantee.
Other SAT Prep Courses We've Reviewed:
Where to Buy It?
You can buy a Testive SAT prep course on the official website. The course fees are as follows:
Coaching $399
Coaching Plus $699
Boot Camp $799
Apart from these, Testive offers a free digitally proctored practice test. The remote practice test is offered weekly, and it serves to prepare the students for the actual test.
After completion, you'll get a complimentary score analysis, after which you can choose to continue with Testive SAT prep and buy an SAT prep course.
Real Student Results from Taking This Prep Course
I wanted to see if students who took Testive prep had a real improvement in their SAT scores. To check this, I asked five students to take a prep test before starting the Testive prep and after finishing it.
Then, I compared the results on both tests and calculated improvement in percentages. I concluded that students showed significant improvement after taking the Testive SAT course.
One student had a score improvement of 33%, while most others improvements were lower — starting from as low as 8%.
Baseline (Before taking the course)
After taking the course
Improvement

How Accurate is Testive Prep Compared to the Real Test Scores?
After I concluded that Testive was helpful in raising students' practice test scores, I wanted to see if the practice test correctly predicts real SAT scores. By having a picture of what SAT score to excerpt, students can focus on preparation and feel less nervous on test day.
I did another survey with five students studying for the SAT by only doing the Testive prep. I asked them to do a practice test after finishing the prep course, and I also asked them for their final test scores.
Here's what I found out:
Baseline (Before taking the course)
Real SAT test score
% Accuracy

I found the results to be of varying accuracy. There's a difference between the Testive SAT practice test and the real SAT, where the accuracy in some cases was only 89%. This isn't so bad, but there are other prep courses whose tests show better accuracy.
Other Users' Reviews
I also checked other review sites to see what students were saying about Testive SAT.
"One of the reasons that this program suited my daughter so well is because she was extremely active and involved in a number of extracurricular activities and sports. Committing to a regular tutoring session did not work well for her because of her busy schedule. Testive gave her the flexibility she needed and allowed her to work on her own schedule as long as she met the goals that she set with her Coach. She improved in both English and Math which resulted in a higher overall composite score! She earned early acceptance at her dream school. I am confident that we didn't leave anything on the table by investing in the Testive program." Robin S.
"We were very pleased with our son's SAT score. We were very happy and appreciative of the connection our son had with his Coach, who helped him break through the walls he had put up with regards to some of his studying habits, as well as boost his confidence in tackling the SAT. We saw the changes in our son throughout his program. We would definitely recommend Testive." Janet P.
FAQs
Do SAT Courses Help Improve Scores?
Yes, SAT courses help improve scores. Depending on the course you choose, you can study at your own pace or choose personalized guidance from a tutor.
Which SAT Prep Course Is the Best?
Magoosh SAT prep course is the best. It's affordable and flexible and has high-quality materials as well as a ton of practice questions to get students ready for the SAT.
Are Online SAT Prep Courses Worth It?
Yes, online SAT prep courses are worth it. They are usually cheaper than in-person classes. With an online course, you can get access to a world-class instructor and preparation materials.
Should You Try Testive SAT Course?
Testive offers unique SAT preparation courses. While I won't say this is the best SAT course, it has some good qualities.
However, if you're looking for something more affordable, Magoosh has proven to have a high track record in getting students ready for the SAT.
Their courses are some of the most affordable on the market. There's a video explanation for every of the 1,750 practice questions, 3 practice tests, and more than 200 video lessons.
Magoosh also has long course access — a whole year.
They offer a 7-day money-back guarantee, so you can try out the Magoosh course without worrying about your money.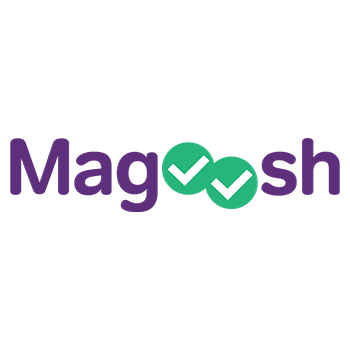 We Recommend This Instead
Magoosh SAT Prep Course
Affordable price with a 7-day money-back guarantee
Flexible study schedule
Intuitive dashboard
Mobile access
Get the BEST PRICE until the end of May
Click For Best Price