SAT is one of the most important tests college applicants take. The SAT score is crucial for getting into your top school. That's why a lot of students turn to test prep courses.
I've reviewed all the SAT courses available, and I've helped countless students get ready for the test. Today, I'll talk about my experience studying with The Princeton Review materials so you can decide if this is the best course for you.
Here's my The Princeton Review SAT.
What Is The Princeton Review SAT?
The Princeton Review was founded in 1981 by a Princeton grad. However, the company isn't affiliated with Princeton University.
They became known for their high-level test prep, and The Princeton Review has helped students get scores in the 90th percentile to get into top-tier universities.
The company offers a range of test prep courses, such as MCAT, LSAT, ACT, GRE, and more, even homework help.
They have several SAT courses, which focus on learning in the most efficient way possible, so the students don't waste time.
Most of their courses are a combination of video lessons and live coaching, so students can choose what works for them.
The Princeton Review SAT Highlights
I've studied for the SAT using this company's prep course for three months. Here are the biggest The Princeton Review SAT benefits they offer.
1. Variety of Courses Available
The company says they want students to achieve maximum results in minimum time, so they offer a wide range of SAT prep courses.
Students can choose between online and in-person hourly prep or get their essays reviewed. There are also three courses available: SAT 1400+, Essentials, and Self-Paced SAT and ACT.
All of these have the same course components, with some differences.
The Self-Paced course is an online course, and as the name says, students can study at their own pace. This is Princeton Review's most basic course, but it still provides all the necessities to get ready for the SAT — video lessons, practice questions, and tests.
A big plus of the SAT Self-Paced course is that it gives access to both SAT and ACT courses, so you get two for the price of one.
This is an excellent option for students who aren't sure which test to take or want to take both. You'll have access to lessons and practice materials for both SAT and ACT.
While the SAT, ACT Self-Paced courses are only available online, the Essentials prep is available online and in person. It contains everything the Self-Paced course does, plus 18 hours of live instruction, books, and more practice tests.
Finally, there's SAT 1400+, which guarantees you'll get 1400+ on the test in two months. This option comes with 36 hours of live instruction. This course is a good option if you want to get into a top 25 school or are looking for a scholarship.
Overall, I was more than satisfied with the SAT prep courses available. Every student will be able to find an option for them. If you want to study on your own, you prefer live communication with instructors, or just want someone to check your essays, The Princeton Review SAT prep has you covered.
2. AI Technology
The Princeton Review uses artificial intelligence to personalize each student's study time.
When the student first applies, they are asked to take a course to evaluate their current knowledge level. Then you'll be given a personalized study plan based on the initial score, the goal you want to achieve, and how much time you have.
Smart technology doesn't stop there; it's present throughout the course. Each time you do a practice problem, the system adjusts and gives you the next questions based on your answers. This ensures you're studying the right problems at the right level.
I liked this option because it meant I didn't waste time doing problems and repeating areas I already knew. Instead, I could focus on my weak areas the most.
3. Video Lessons
My favorite part of The Princeton Review's course is their video lessons. It's obvious they had teenagers in mind when creating them. The lessons are short — around 15 minutes — and engaging.
I was also impressed with the production quality and the delivery. You'll see an instructor onscreen in front of a white digital background. The notes and practice tasks appear on the screen as the instructor talks.
However, the instructors never turn their backs to the students. Instead, it seems as if there's a wall of glass in front of the student and the teacher, and the teacher can write on the glass. This was a nice visual effect, and it looks as if the teacher is talking straight to the student.
I was also satisfied with the instructor's delivery. They kept things short and provided an overview without boring with unnecessary details.
The video lessons are followed by drills, which are different types of activities — fill-in-the-blank, true/false, and more. This was useful for reinforcing what was just learned in the videos.
4. Practice Questions
The Princeton Review SAT prep course has more than 2,000 practice questions. I found the question quality to be good.
They closely resemble the questions on the official SAT, and some are even slightly more difficult, which is a good thing.
By doing more difficult questions, you'll be more prepared for the test day and won't be thrown by any question you encounter. Also, the difficulty level wasn't too noticeable, so it shouldn't be an issue.
I also liked that once the student answers all questions for one set, this set is scored, and you can check the answers. You'll see answers for all the practice problems, which are very well written and detailed enough.
5. Practice Tests
The company's SAT materials include an impressive amount of full-length practice tests available.
The Self-Paced course has 17 SAT practice tests, Essentials has 3 proctored and 23 additional tests, and SAT 1400+ has 4 proctored tests and 22 additional ones.
I admit, I didn't go through all of them, and I doubt most students do, but the option is there if you want it. If practice tests are your #1 concern when choosing an SAT prep course, you'll be all set with The Princeton Review.
As one test lasts for about 3 hours, this is around 75 hours of practice, which is more than enough to help you build test stamina and get ready for the official test day.
While I liked the practice tests in general, and I found them to resemble the real SAT sufficiently, my favorite were the proctored exams.
These are done in live classes throughout the course. They were especially useful, as students were able to practice in exam-like conditions. While it can be stressful, it's the best preparation for the exam day.
Note: Apart from full-length tests, Princeton Review also provides SAT subject tests, so you can focus and perfect your weakest areas.
6. Prep Books
The Princeton Review is one of the rare test prep companies that offer print-form books as well. These are available with SAT 1400+ and SAT 1500+ courses.
The books are SAT Manual, 10 SAT Practice Tests, and The Official SAT Study Guide.
The SAT Manual can be used in the classroom, and it follows what's taught there. I liked that test-taking strategies and example problems are included.
The 10 SAT Practice Tests will be useful for students who don't want to do the tests online but on paper.
Finally, The Study Guide is from the College Board, which are the makers of the exam, and it has even more tests and test-taking strategies.
7. Tutor On-Demand Service
SAT 1400+ has an On-Demand service, which means you'll get access to tutors at any time.
This was invaluable when I had a question or a problem with the lesson. I received answers to my queries straight away from SAT experts.
I also liked how there's no limit to how many times you can contact the tutors, nor at what time.
8. Live Classes
Live classes are available with 1400+ (36 hours) and 1500+ (18 hours) courses. These can be taken online or in-person and are a good option for students who like more traditional tutoring and want to contact the instructor in real-time.
I had a positive experience with the live classes. My instructor was friendly, approachable, extremely professional, and dedicated.
He gave expert advice, was knowledgeable, and, more importantly, able to transfer that knowledge to students.
He also relaxed the classroom atmosphere by telling jokes and keeping things light, which came in handy, as the classes were 3 hours long.
Princeton Review SAT Pros
Both ACT and SAT practice available
High score improvement guarantee
High-quality SAT prep books included
Tutor On-Demand service
My rating
Course materials 4/5
Course length 5/5
Price 3/5
The Princeton Review SAT Prep Shortfalls
When using The Princeton Review SAT prep, I also found some shortcomings.
1. The Price
The Princeton Review courses are among the most expensive on the market. The SAT 1400+, which they claim is their most popular course, is priced at $1,549. There's also private tutoring priced at $261 per hour.
If you're on a limited budget, these will likely be out of your range.
2. Mobile App
The Princeton Review does have a mobile app, which is useful when you prepare for the SAT.
However, I wasn't a fan of it. In theory, it sounds great. It promises access to the whole SAT process. The Princeton Review says you'll be able to access video lessons, practice problems, and track your progress on it.
In reality, it's lacking. It's clunky, and it's difficult to follow the SAT prep class on it.
It'll do if you're in a bind, but it's not suitable for frequent use.
3. Live Classes Not Flexible
If you opt for live classes, be prepared to set apart a lot of time for them. These classes last for 3 hours, which I felt is too long. It would be better if this was shortened in half, or at least to two hours.
It gets boring listening to a lesson after a while. Moreover, it's difficult to set aside three hours a day for live classes, especially for students who work.
I also didn't like that attendance is mandatory. To qualify for the score guarantee, you must attend every class and finish the practice problems. There's also additional homework that has to be done each week. This schedule and obligatory attendance can be a big issue for some students.
Princeton Review SAT Cons
Live classes are not flexible
Expensive courses
Comparison to Other SAT Prep Courses
Here's how The Princeton Review for SAT compares to other SAT prep courses. The Princeton Review is the second most expensive one. Their courses go up to $1,549 [1].
Kaplan's most expensive course is $1,999, but this course includes unlimited AP, PSAT, SAT, ACT preparation services [2]. PrepSholar's most expensive SAT prep is $995, and Magoosh is the most affordable at $399 [3] [4].
As for the number of practice tests, The Princeton Review has everyone beat. They offer up to 26 tests. PrepSchol has 10, Kaplan 8, and Magoosh 3 tests.
As for the score improvement guarantee, The Princeton Review's guarantee is 150 points of improvement for SAT 1400+ and 200 for SAT 1500+.
PrepScholar has a 160 score guarantee, Kaplan doesn't specify how many points their guarantee is, and Magoosh's is +100 points.
Related SAT Reviews:
Where to Buy The Princeton Review SAT Prep?
You can buy The Princeton Review's SAT prep on their official website.
The courses are priced at:
On-Demand tutoring $39,99 per hour
On-Demand college essay review $59
Private Tutoring $150 per hour
SAT 1500+ $261 per hour
Self-Paced $499
Essentials $849
SAT 1400+ $1,549
The Princeton Review has a 7-day refund policy. You can try any of these, and get your money back if you don't like them.
Real Student Results From Taking The Princeton Review Sat Course
I wanted to see how effective The Princeton Review preparation for SAT is with real students. To do this, I did a survey with 5 students. I asked them to do a prep test before starting The Princeton Review courses and after finishing them.
I compared their results and calculated the improvement in percentages, which you can see in the table below. I discovered that students did have some improvement after finishing The Princeton Review courses.
One student had a score improvement of 23%, while most other students had lower improvements — starting from as low as 6%.
Baseline (before taking the course)
After taking the course
%Improvement

How Accurate Is The Princeton Review Practice Test Compared to the Real Test Scores?
I also wanted to check if The Princeton Review practice test score is indicative of the official SAT test score. I did another survey with 5 students. I asked them to do a practice test after finishing the SAT prep course, and I asked them for their final SAT test scores.
Here's what I found out:
Before (test score predictor)
Real SAT test score
% Accuracy

I found the results to be of varying accuracy. There's a difference between The Princeton Review practice test and the real SAT, where the accuracy was only 89% in some cases. It isn't so bad, but some other prep courses have practice tests with better accuracy.
Other Users' Reviews
Joan Stricker on The Princeton Review website said: "Loann assisted my son with his SAT preparation last year--that resulted in a 180+ point jump from his initial pre-testing score. She is incredibly knowledgeable, responsive, and detail-oriented. Her professional guidance helped make college testing and preparation easier for our family."
Billi B. on Trustpilot said: "Classes are basically useless, I've been taking their class for a few months, and my SAT score hasn't improved at all. I sit in class every Tuesday for three hours, reviewing the same things that the average person was taught in middle school. Don't waste your time and money and get a tutor instead."
FAQs
Is The Princeton Review the Best SAT Prep?
No, The Princeton Review isn't the best SAT prep. While they have good practice SAT for students, Magoosh courses have the best price-to-value ratio.
Is The Princeton Review 1500+ Worth It?
The Princeton Review 1500+ is worth it if your goal is to get into top schools, such as Ivy League. There's live instruction, plenty of practice tests, and a good score improvement guarantee.
Should You Take The Princeton Review SAT?
The Princeton Review SAT courses do have some benefits to them. But, I prefer the Magoosh SAT course. Magoosh is unbeaten when it comes to the price-to-value ratio. You'll get everything you need to ace the SAT for a fraction of a price you'd pay for Princeton Review classes.
Magoosh has 3 full-length tests, which is enough to get you ready for the test day. They have top-notch video lessons and more than 1,700 practice questions. Each question is followed by a detailed video explanation, which makes it easier to digest than simply reading the answers.
Finally, Magoosh has 12 months of course access. This is enough time to get ready for the SAT and retake the exam if you aren't happy with your result.
Check it out and start your test prep as soon as today.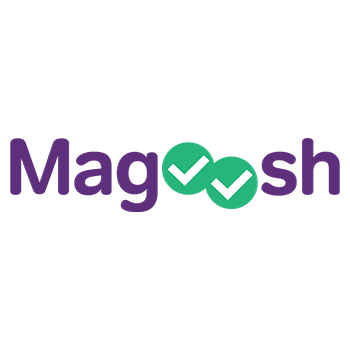 We Recommend This Instead
Magoosh SAT Course
Affordable price with a 7-day money-back guarantee
Flexible study schedule
Intuitive dashboard
Mobile access
Get the BEST PRICE until the end of May
Click For Best Price