How well you do on the SAT will determine not only if you'll be accepted into your dream school, but it also influences if you'll get a scholarship.
Something that can help students shine on their SAT is the SAT prep course.
But, with so many test prep companies out there, the choice can be overwhelming. To help you out, I did my own research on the Veritas Prep SAT course.
I took their courses, talked with other students, and checked online reviews.
Here's my Veritas Prep SAT review to help you decide if this is the best SAT prep for you.
What is Veritas Prep?
Veritas was founded in 2002 at Yale by Chad Troutwine and Markus Moberg.
The founders wanted to provide both the best test prep and admission counseling services to prospective college students.
Today it's mostly known for its graduate and undergraduate admission counseling services.
Apart from these, they also offer different courses: SAT, GRE, ACT, and GMAT.
The ACT and SAT prep packages include free College Admission Live Online Courses, but Veritas GMAT prep course and GRE courses don't have them.
Veritas Prep has around 200 tutors and over 300,000 satisfied students in different courses, which come in three options: live-online, on-demand, and private tutoring.
Let's see what makes their SAT prep stand out.
Veritas SAT Benefits
Veritas SAT prep has several benefits for students.
1. Variety of SAT Prep Courses
Veritas offers several tutoring and admission bundles they claim to enhance the chances of a high SAT score.
Students can choose between three different SAT courses:
1. On-Demand
The most basic SAT prep class is On-demand. Veritas Prep says this course contains everything a student needs to get ready for the SAT independently. I have to agree.
There are guidebooks and interactive lessons with homework specifically created to let students know what they can expect on test day.
I especially liked that there's an option to get live homework help, where students can ask any questions they have and get an answer from expert instructors.
There are three On-demand online varieties: self-study, self-study + tutoring, and on-demand + admissions [1].
2. Live Online
The next course is live online. Veritas says live classroom classes are for students who like a more structured learning experience.
I found it doesn't give as much freedom as On-demand SAT courses, but it's perfect for students who like to have a schedule.
Live classroom sessions take place in Veritas's online classroom. Students enter the classroom and get live instruction from a tutor.
The students have the option to ask questions and get answers in real-time, which is helpful.
Live online courses have eight full-length practice tests, which are more than enough to prepare for the actual exam.
3. One-on-One Tutoring
The final of the SAT prep options is one-on-one tutoring. Veritas says this is the most effective prep course they offer, and I have to agree.
Studying with a tutor allows students to study at their own pace and focus on areas they need help with the most.
One-on-one tutoring gives the instructor more time to get to know the student and design a study plan best suited to their individual needs.
Also, the tutor can adapt the teaching style, and I found Veritas tutors do this very well.
They focus more on graphs and pictures to explain concepts to visual learners and are also good at explaining things to auditory learners.
Live online SAT prep classes come in four different options, so the student can choose the best option for them depending on their current knowledge level and how many one-on-one hours with the tutor they want.
All in all, the Veritas SAT offers more than adequate SAT preparation courses.
Students can make a decision according to their preferences and if they want a more structured or flexible SAT course.
2. Veritas Prep Instructors
Veritas Prep says that every instructor has personally taken the SAT, and they aced the test.
According to the official website information, each SAT tutor scored in the 99th percentile [2].
The instructors are Harward, MIT, Brown, and Yale graduates.
Apart from having high test scores, the tutors also have advanced post-graduate degrees, such as MBAs, PhDs, and more, and they can offer excellent advice to students interested in studying the same.
Each tutor I encountered when I tried Veritas Prep courses confirmed this as well.
One other thing I found impressive is the tutor access students have. This doesn't only go for live online and one-on-one tutoring but also on-demand classes.
Students can ask for homework help seven days a week and watch tutors solve problems on an online whiteboard.
Even the basic course this company offers gives students direct tutor access and an opportunity to ask questions and get answers in real-time.
3. Free College Admissions Consulting
Not many other test prep businesses offer free college admission consulting.
Students can buy college admission help separately, but they get it for free if they purchase one of the SAT courses.
Every Veritas SAT prep course includes a free college profile evaluation. An admissions expert reviews students' profiles.
This includes their GPA, grades, and extracurricular activities and helps students choose a school that's a good fit for them.
Also, a live online prep course includes a 5-part college admissions crash course for free. This course teaches students what college admissions boards look for when vetting applications.
It includes guidance on how to write college application essays, which extracurricular activities look best on the application, and more.
It can be invaluable advice for a future college student. Where other companies charge hundreds of dollars, Veritas offers this for free.
I found the free college admission counseling extremely valuable, and it can help a student separate themselves from the competition.
Veritas Prep SAT Pros
These are the biggest pros of taking a Veritas SAT course:
High-quality class instructors
Score improvement guarantee
Unlimited instructor access
7 days a week office hours
Veritas Prep SAT Shortfalls
I've talked about the biggest benefits, now let's check some shortfalls.
1. Lacking Progress Tracking Feature
Veritas mostly disappoints when it comes to tech-advanced features.
They do provide progress tracking and study plans, but these aren't specifically created for individual students.
Veritas Prep doesn't have an intuitive algorithm that gives students lesson suggestions on what to study next, based on their progress, quizzes, and practice exams.
While this isn't a dealbreaker, it would be nice to have daily lesson suggestions specifically chosen for each student based on their performance.
2. Limited Self-Paced Course Features
200-point score improvement guarantee and a college admission crash course are some of the most valuable features Veritas Prep offers.
However, these aren't available if you go for self-paced test prep classes.
But if these aren't crucial to you, this SAT test prep is still a good option.
You will get live homework help and free admissions advice.
Veritas Prep SAT Cons
These are the biggest cons of taking a Veritas SAT course:
No individual study plan
No SAT score improvement guarantee with a self-paced course
Real Student Results
I wanted to see how well the students taking the Veritas SAT course will do.
To calculate this, I asked several students to take an SAT prep test before starting their Veritas prep course and after finishing it.
I checked their results on both tests and calculated improvement in percentages.
As you can see in the table below, the students showed significant improvement after taking the Veritas SAT course.
Two students had a score improvement of as much as 50%.
| | | | |
| --- | --- | --- | --- |
| | Baseline (before taking the course) | After taking the course | % improvement |
| Student 1 | 950 | 1430 | 50.5% |
| Student 2 | 1260 | 1580 | 25.4% |
| Student 3 | 890 | 1310 | 46.9% |
| Student 4 | 1300 | 1530 | 17.7% |
| Student 5 | 760 | 1140 | 50% |
Veritas SAT Prep Estimates VS. Real Test Scores
After I established that students had success raising their practice test scores, I wanted to check if the tests show a correct estimate of the real SAT.
Once again, I tested a group of students. I asked them to study only using the Veritas SAT prep, and I also asked for their practice test and final test scores.
Here's what I found out:
| | | | |
| --- | --- | --- | --- |
| | Before (test score predictor) | Real SAT test score | % accuracy |
| Student 1 | 1430 | 1400 | 98% |
| Student 2 | 1290 | 1320 | 98% |
| Student 3 | 1510 | 1550 | 97% |
| Student 4 | 1470 | 1490 | 98% |
| Student 5 | 1140 | 1180 | 97% |
There's a slight difference between the Veritas SAT practice test and the real SAT, but the accuracy is 97% - 98%.
By doing the Veritas Prep test, you'll get a picture of an approximate result you can expect on the SAT.
Comparison to Other Test Preparation Companies
Here's how Veritas Prep SAT compares to other major test preparation companies.
Most other test preparation companies, such as Magoosh, Kaplan, and PrepScholar, all employ tutors who have scored in the 99th percentile.
However, the difference is that the Veritas Prep SAT program gives students the most access to tutors.
As mentioned, Veritas lacks innovative online classroom tech features. Magoosh and PrepScholar both use intuitive algorithms to give lesson suggestions to individual students.
As for the price comparison, Magoosh takes the cake. Their self-paced course is only $129.
Next up is Kaplan with $199, followed by PrepScholar, with the most affordable course available at $397. So, compared to these courses, Veritas Prep is not too affordable.
Finally, Veritas offers online live office hours 7 days a week, whereas other companies mostly offer normal class hours and chat or email instructor access.
Other SAT Prep Courses We've Reviewed:
Veritas Prep Cost
You can buy Veritas Prep on the official website.
These are the courses prices:
On-demand $499

On-demand + tutoring $899
On-demand + admissions $2,300

Live online course $ $899
1-on-1 tutoring $154 per hour

Independent $2,400
Focused $4,400
Ambitious $5,900
Comprehensive $7,400
Veritas SAT has a 200 points score improvement guarantee. So, if you don't get 200 points more than on your prior exam, you'll get your money back.
Test preparation companies stick to a 100 or 160 improvement guarantee, which means Veritas has the best guarantee on the market — you could go from the 40th percentile to the 74th.
Also, Veritas gives one year access period to all SAT courses. It is enough time even for students who have an already busy schedule to get ready for the exam.
Other Users' Experience
Marry from Arizona
Marry says this was one of the best SAT prep courses she took. According to her, Veritas caters to the student's needs like no other SAT program.
Also, she loved that the college admissions process advice was included.
Jack from Florida
In his review, Jack praises live in-classroom courses. He says Veritas offers class instructors that are true SAT experts, and they have very few flaws.
He recommends Veritas courses to all his friends.
FAQs
Is Veritas Prep SAT a Good Course?
Veritas Prep SAT is one of the best SAT prep courses out there. Both on-demand online and private tutoring are very high-quality.
Is Veritas Prep SAT Free?
No, Veritas Prep SAT isn't free. However, their SAT courses do include free college application process consultation.
Should You Try Veritas SAT Course?
Veritas has one of the highest-rated SAT review classes on the market.
The courses are suitable for both more advanced students and those just starting to prepare for the exam.
However, if you're looking for an SAT course specifically designed for your needs, check out Magoosh. Their intuitive algorithm will suggest which lessons to take next, so you can improve your weak areas.
When it comes to price, Magoosh is also unmatched. You'll get the most for your money.
They also offer a 7-day money-back guarantee, so if you don't like the course, you'll get your money back.
Check out Magoosh SAT courses, and you too could be a perfect score student.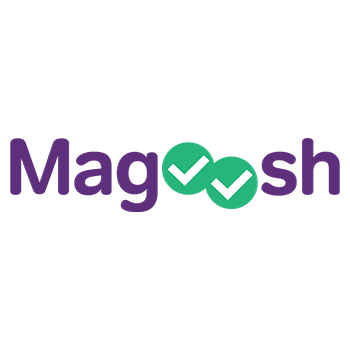 We Recommend This Instead
Magoosh SAT Prep Course
Most bang for your buck in SAT prep with their value pricing
Incredibly helpful video explanations of problems for reviewing answers
Massive library of informative video lessons that cover every topic and strategy
Get the BEST PRICE until the end of October
Click For Best Price