Testive is an up-and-coming test prep company that's been getting a lot of positive reviews recently. Their most talked about feature is an intuitive platform paired with coaching sessions.
I've already tested countless ACT prep courses, and I wanted to check the Testive ACT prep course for myself. I tried the courses they offer and talked with other students to get their reviews as well.
Here's my Testive ACT review.
What is Testive ACT Prep?
Testive is one of the newer companies in the test prep industry. It was founded in 2011 by two MIT graduates. They wanted to make education accessible to everyone and aimed to achieve this with a combination of technology and coaching.
In 2021 Testive merged with A-List Education and is now called A-List Powered by Testive. As a result of the merger, the company offers adaptive technology and world-class instructors who provide one-on-one support.
The company offers both SAT and ACT test prep. Where other test prep companies offer live online classes with many students attending, Testive believes high school students need guidance and accountability. That's why their courses are structured around one-on-one weekly coaching calls.
Testive ACT Highlights:
During the four months of trying out their courses, I found Testive ACT to have several benefits.
1. Adaptive Technology
Testive says their learning software adapts to students' strengths and weaknesses and adjusts the difficulty of the practice questions based on improvement opportunities.
I found all of this to be true, and their software is one of the biggest selling points of this ACT prep course.
Testive has software with intuitive technology. In between weekly meetings with the coach, the students do short practice sessions and practice questions, which are always accessible.
The software gives instant feedback shown on a scoreboard and keeps track of the students' progress.
The software analyzes the practice session to determine the students' weak points and adjusts the sessions accordingly.
Due to this, the students can keep improving and won't waste time reviewing content they are already familiar with.
The software also adjusts difficulty levels. I liked that it achieved a good balance — the questions were challenging enough to make you think but not so difficult to be demotivating.
Finally, the software offers instant feedback. If you make a mistake, there's a video explanation of the answer, which is sufficiently detailed.
You can also write notes here, such as why you made a mistake and how to improve. I found it useful that the mistakes are recorded, and students can review them again during the sessions with the coach.
2. Individual Study Plans
Testive official website says the students and their families start with an initial free consultation with one of their ACT experts. The expert will evaluate the student's college plans and ACT scores they hope to achieve.
Then the student is asked to do a practice test to determine the current level of knowledge and areas that need the most work.
This was all in line with my experience. After doing the practice test, I was assigned an ACT tutor, and a study plan was created to suit my needs.
I set my own schedule in the in-platform calendar, and I received reminders via text or email and tips on how much online practice to do each day.
The study plan includes weekly assignments and at least one scholastic assessment test, apart from the coaching sessions.
3. Coaches and the Coaching Classes
As a part of the Testive program, you're assigned an ACT tutor who will coach you for the duration of the prep program.
Testive tutors come from some of the best universities, such as Harward, Yale, Brown, and they have the top 1% ACT scores.
You will have one-on-one weekly coaching sessions with the tutor assigned to you. They are around 30 minutes long video chats focused on reviewing your performance.
How many Testive sessions you'll have depends on the online prep course you go for.
The coach will check how well you did on practice tests and questions, and you will have a chance to ask anything you want.
Parents like that the coach sends them weekly email updates about the learning process. This way, the student is accountable, and the parents know how the coaching plan is going.
The coach I had was a nice guy. I found him knowledgeable. He could pinpoint exactly what was causing me the most issues and knew how to help me overcome the problems. The coach also suggested which online practice I should do to improve the practice tests' scores.
Pros:
3,000 practice questions and multiple practice tests available
Individual coaching plan for each student
Score improvement guarantee
Automated test prep courses that keep the student accountable
My Rating:
Study plan 4.5/5
Adaptive technology 5/5
Testive coaches 5/5
This Prep Program Shortfalls:

I also found Testive prep programs to have some negatives.
1. No Live Online Classes
While Testive has live video lessons with the coaches, these are review sessions and not traditional classes.
The coach goes over the student's work from the previous week, gives tips, and helps the student set a schedule for next week's work.
But these aren't the best option for students whose learning style benefits from regular engagement with the teacher in the form of traditional classes.
If you have self-discipline, Testive coaching is a great choice for you. But, if you prefer traditional tutoring, you should look for something else.
2. Customer Service
I also wasn't a fan of their customer service. They aren't available 24/7, and you can contact them only during office working hours or by email.
If there's an issue with the course, it's annoying having to wait for a reply or certain hours to call them.
Also, when students have a question about prep materials or the previous week's work, they don't have the option to send the tutor a message and get an answer. Instead, they have to wait for their coaching session.
Cons:
No live online classes
Tutor available only during the weekly coaching session
Comparison to Other Test Prep Companies
Compared to the price of other test prep courses, the Testive ACT prep course falls at the higher end, starting at $399 for the most affordable option. Kaplan starts at $99, Magoosh is $129, and PrepScholar is $397.
Apart from offering a free diagnostic test when you sign up, Testive also offers 8 practice tests, which is more than other companies. Magoosh has 4 practice tests, Kaplan has 5, and PrepScholar has 6.
Other ACT Prep Courses We've Reviewed:
Where to Buy Testive ACT Course?
You can buy Testive prep on the official website. Testive offers the following options [1]:
Coaching $399
Coaching Plus $699
Boot Camp $799
Both Coaching and Coaching Plus courses last for 4 to 5 months, while Boot Camp is for students who have a busy schedule and lasts less than 6 weeks.
Real Student Results
I wanted to check how effective Testive prep materials are in raising the students' scores. I did a survey with five students. I asked them to take a standardized test before starting the Testive prep and after finishing it.
I calculated the results in percentages. As you can see in the table below, the students showed significant improvement after taking the ACT course. One student had a score improvement of as much as 50%.
Baseline (Before taking the course)
After taking the course
Improvement

How Accurate Is It Compared to the Real ACT?
After establishing that students had success raising their practice test scores, I wanted to check if the tests showed a correct estimate of the real ACT.
I did another survey with five students studying for the ACT using only the Testive course. I asked for their practice test and final ACT score.
Here's what I found out:
Baseline (Before test score predictor)
Real ACT test score
accuracy %

There's a slight difference between the Testive ACT practice test and the real ACT, but the accuracy is 93% - 97%. By doing the Testive Prep test, you'll get a picture of an approximate result you can expect on the ACT.
Other Users' Reviews
I checked other review sites and talked with students to find their reviews.
Robert from Maryland
Robert was impressed with the Testive software. He did the Coaching Plus course, and he found it tailored to his needs. The practice problems were plentiful, and he learned helpful testing strategies that helped him get a high score and enroll in his dream school.
Rachel from Virginia
Rachel was satisfied with the Testive software and her personal coach, and she liked the diagnostic tests. They helped her evaluate her weak points. She didn't like the money-back guarantee, as she felt there were too many loopholes, and she didn't manage to get her money back.
FAQs
Does Testive ACT Really Work?
Yes, Testive ACT really works. Testive's software is one of the best on the market, and personal coaching holds students accountable. However, it's best suited for students who don't want any live classes.
What's the Best ACT Course?
The best ACT course is Magoosh. You get the most for your money, and there are several course options, so you can choose which one works best for you.
Should You Try Testive's ACT Course?
Testive does have some promising features, such as coaching plans, weekly sessions, and smart technology.
However, I found that students have better results when doing the Magoosh ACT prep. Magoosh also has a good money-back guarantee and more than enough practice work (over 1,300 questions). Magoosh also offers better course access — 12 months.
Finally, you'll get a 7-day money-back guarantee, so you can try out the course and get your money back if you don't like it.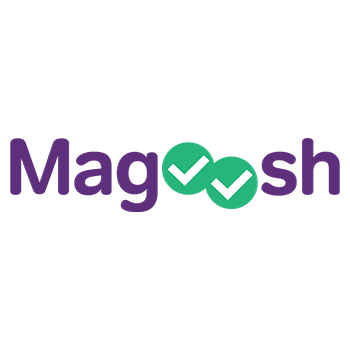 We Recommend This Instead
Magoosh ACT Prep
Affordable price with a 7-day money-back guarantee
Flexible study schedule
Intuitive dashboard
Mobile access
Get the BEST PRICE until the end of December
Click For Best Price