Many colleges will make their admission decision based on ACT and SAT test results. Students who want to score high usually turn to test preparation companies, such as The Princeton Review.
The Princeton Review has one of the most well-known ACT courses on the market, and they prepare thousands of students for the test every year.
I've also taken their ACT prep, and I've talked with other students enrolled in some of their ACT courses.
Here's my The Princeton Review ACT review, so you can decide if this is the course for you.
What Is The Princeton Review Act?
Don't be fooled by the name; The Princeton Review isn't affiliated with Princeton University.
This test prep company was founded in 1981 by Adam Robinson and John Katzman. They wanted to give students access to expert tutors and include new technology and innovation in their prep courses.
Over time, The Princeton Review has established itself as one of the test prep companies with a stellar reputation. They guarantee their students will achieve high scores.
They offer SAT, ACT, MCAT, LAST, GRE, and various other courses.
The Princeton Review ACT Highlights:
1. Various Courses Available
The Princeton Review says that every student can choose an option that fits them, and I agree. They have a wide range of courses available.
Students can choose between hourly prep available both online and in person. There's also an Essentials course. This is a great option for students who want access to video lessons, textbooks, and live online classes. This course is also available online and in person.
Next is the Self-Paced course, which is an entry-level course, and it's more affordable compared to others. It includes video lessons, more than 1,000 practice problems, and 8 practice tests. This course is an excellent option for students who want to study at their own pace when they have some free time.
Note: This course doesn't include live contact with teachers.
A huge plus of the ACT Self-Paced course is that it includes access to both SAT and ACT courses, so students get SAT, ACT prep for the price of one.
This is a good value for students who haven't decided which standardized tests they want to take. You'll have access to video lessons and practice tests for both SAT and ACT preparation with this course.
Finally, there's an ACT 31+ course. The Princeton Review says this is their most popular option, and I can see why. It offers a score guarantee of 31 or more. This is the best choice for students who want to get into a top 25 university or are looking to get a scholarship.
Overall, I think The Princeton Review offers an option for everyone — students can study at their own time with the self-paced course, choose between online or in-person classes, or opt for hourly tutoring.
2. Video Lessons
Video lessons are my favorite part of The Princeton Review course material. The company is aware that students, especially teenagers, don't want to watch a long prerecorded lesson, so they kept the videos short and engaging.
Most of the videos in my ACT prep were bite-sized — 4 to 10 minutes long. They follow a usual video lesson format: the instructor delivers a lesson in front of a digital whiteboard.
While the instructor is speaking, notes and problems appear in front of them, which is a nice visual effect. I liked that the tutor's back is never to the student. The tutor can look straight at the camera and use a marker to draw on the screen.
This also helps keep the student's attention, and it feels as if the instructor is talking directly to the student.
Video lessons are followed by practice problems. These can be in different forms, such as filling in the blank, moving parts of the text to the right place, choosing true or false, and more. The practice problems are effective, and they reinforce what was just learned in the video lesson.
The final part is the quiz. It has several practice problems related to the video lesson topic. This takes between 15 to 25 minutes to complete, which is short enough for extremely busy students.
3. The Princeton Review Books
Most prep companies focus on online content, but The Princeton Review is one of the rare ones that offer books as well. This will be useful for students who like studying from real books and not online.
The Princeton Review sends two books to students who enroll in their courses (apart from the self-paced course, which doesn't have books available). These are a course workbook and a book with practice questions, which has around 1,500 practice problems.
I found the workbook to be useful when doing live classes. It has a ton of useful tips, tricks and strategies, and a content review.
There are also example problems that show a certain point. It's a good additional resource when doing the ACT course.
The practice questions book has the same practice problems available online, but it's a good resource for students who don't want to go online to practice.
4. Practice Tests
The Princeton Review offers 8 full-length practice tests for the Self-Paced course, 10 for the Essentials course, and 14 for the ACT 31+ course, which is more than enough.
3 tests for Essentials and 4 tests for ACT 31+ are proctored, which means they are done in live classes. While this can be somewhat stressful, it's a great idea for helping students get used to the testing environment they'll encounter on test day.
The tests are of good quality. They are done by The Princeton Review experts, and the problems are similar to what's on the official ACT test.
What I found even more impressive is the testing software The Princeton Review uses. It mirrors the official ACT test interface nicely.
Thanks to this, students have an opportunity to do practice tests in exam-like conditions. This will help them build stamina and get ready for the test day.
5. Live Classes
Essentials and ACT 31+ ACT prep courses also include live classes. There are 18 hours of live instruction for the Essentials ACT prep and 36 hours for ACT 31+. Students can choose to take the classes online or in person.
I was satisfied with all the live classes I took, and I think they can help raise the ACT score.
All the instructors I encountered were approachable and had a sense of humor. The instructors I had always encouraged students to ask questions and clarification when needed. Moreover, it's obvious they have a lot of experience with ACT preparation and were able to give expert advice.
The live classes mostly focused on content review and gave us test and review strategies for different kinds of questions on the ACT.
Finally, the live classes followed the books that The Princeton Review provides, so I was able to follow the lessons both verbally and with written material.
6. Digital Platform
The final highlight of The Princeton Review prep is the digital platform. It's obvious they've put a lot of effort into the platform's appearance and function, and I didn't have any issues using it.
There aren't many distractions on the platform. The learning modules are easy to navigate, and I was never lost on what to do next or how to get back to something.
There's a navigation bar at the top, where you can access lessons, practice tests, and performance reports which are especially useful for tracking your progress.
The platform also uses artificial intelligence. This means each student gets a personalized study plan and the right problems at the student's current level.
Pros
On-demand student support by expert tutors

Personalized study plan

Both ACT and SAT prep included in the Self-Paced course

High score improvement guarantee for ACT 31+
My rating:
Price 4/5

Course material 4/5

Instructors 5/5
The Princeton Review ACT Shortfalls:
I also found The Princeton Review ACT to have some areas that could be improved.
1. Expensive
The main drawback of The Princeton Review ACT courses is the price. It ranges from $39,99 per hour for online On-Demand tutoring to more than thousands of dollars for their best-selling course.
This is more expensive than many other courses on the market.
2. Self-Paced Course Has Limited Offering
This course is a tempting offer for many students, as it allows you to study at your own pace whenever you're free.
However, this ACT preparation has a lot of limits. There's no high score improvement guarantee that other courses offer, no books, no live classes, and no proctored exams. Students also don't have access to tutors, which is a big issue when a question needs further clarification.
If you're busy and can't commit to a fixed schedule, this could be a solid option for you. However, if you have more free time and want a course that offers more material, you should skip this one.
3. Mobile App
While The Princeton Review does have a mobile app, I wasn't a huge fan of it. It was clunky and didn't work well.
While the app is great for practicing with flashcards, I found it difficult to use it to track my progress and take lessons.
If you plan to study on the go, this could be an issue. However, if you'll mostly use your computer, you're all set.
Cons
Expensive courses
Mobile app isn't functional
Comparison to Other ACT Prep Courses
Here's how The Princeton Review compares to other companies that offer ACT preparation.
The Princeton Review is the most expensive ACT prep. Kaplan's ACT courses go from $99 to $699, Magoosh ACT courses are priced at $129 and $399, and PrepScholar's ACT courses go from $397 to $995 [1], [2], [3].
When looking at the score improvement guarantee, The Princeton Review has everyone beat. Their highest score improvement is available for the ACT 34+, and it's 34 points. Kaplan also offers a score improvement guarantee, but they don't specify what it is. Magoosh and PrepScholar both have a guarantee of 4 points.
As for practice tests, The Princeton Review offers the most — 8 to 14, depending on the course you choose.
Kaplan offers 5 tests that are done together with the official ACT makers. Magoosh has 4 practice tests, and PrepScholar has 6.
Other ACT Prep Courses We've Reviewed:
Where to Buy It?
The company's ACT courses are all available on the official website and are priced at:
On-Demand tutoring $39,99 per hour
Private tutoring $150 per hour
ACT 34+ $261 per hour
ACT & SAT Self-Paced $499
Essentials $849
Act 31+ $1,549
The Princeton Review offers a 7-day refund policy. You can try the courses, and if you don't like them, get your money back in 7 days.
Real Student Results
I wanted to check how effective The Princeton Review courses are in helping students get a high ACT score, so I did a survey with 5 students. I asked them to take a test before starting The Princeton Review ACT preparation and after finishing it.
Then, I calculated the results in percentages, which you can see in the table below. As you can see, one student had a significant improvement of 38%, but others were moderate — from 6% to 17%.
Baseline (Before taking the course)
After taking the course
Improvement

How Accurate Is The Princeton Review Practice Test Compared to the Real Act?
I also wanted to check if The Princeton Review practice tests showed a correct estimate of what students can expect on the real ACT. Knowing the result you'll get on the official ACT can help students feel less nervous on test day.
I did another survey with five students studying for the ACT using only The Princeton Review course. I asked for their practice test and final ACT score.
Here's what I found out:
Before (test score predictor)
Real ACT test score
% Accuracy

I found the accuracy to be between 84% to 93%. While this is decent and gives an approximate picture of what you can expect to get on the official ACT, other courses give more accuracy.
Other Users' Reviews
K.S. on the Princeton Review website said: "We had an exceptional experience with Princeton Review for the ACT Prep session this January. Our 3 children took the course with Kelsey and found the practice tests, review sessions, and tips extremely helpful.
Collectively they raised their ACT scores by 11 points! I can honestly say this course made a difference for our family as the kids would never have studied on their own without the focus of the instructor. We will absolutely consider Princeton Review in the future and highly recommend their services."
John on Trustpilot: "It had a very confusing user interface. I was struggling in one area of the ACT, and it wasn't teaching me how to improve this, instead, it only showed me that I wasn't getting it right."
FAQs
Are The Princeton Review ACT Tests Harder?
Yes, The Princeton Review tests are slightly harder than the real exam. This can be helpful in passing the actual exam, as students will be prepared for the most difficult questions.
Which ACT Prep Course is Best?
Magoosh ACT prep course is the best. It has the best price-to-value ratio.
Should You Take The Princeton Review Act?
While The Princeton Review ACT courses have a lot of pros, my #1 option is the Magoosh ACT course. Their prices are unparalleled, and you'll get the most bang for your buck.
Magoosh has the best app on the market. It provides access to the complete course on the smartphone. It works seamlessly, and it's great for reviewing and studying on the go.
No matter which course you opt for, you'll have access to 24/7 support, which will be invaluable when you have a question you need clarification on.
Magoosh also offers a long course access — 12 months. This is more than enough time to get ready for the ACT test, but also to review and retake if you aren't happy with the results.
Check out their course options, and start your ACT prep today.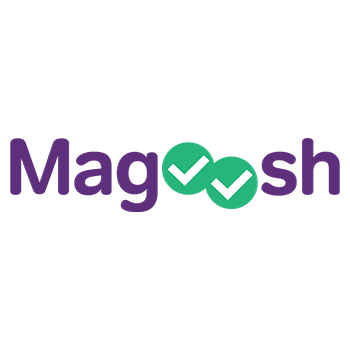 We Recommend This Instead
Magoosh ACT
Free college admissions counseling available with every package
25 hours of instructions in the live class option
Live online homework assistance with a prep expert
Get the BEST PRICE until the end of October
Click For Best Price