Prep Expert has taken the test prepping world by storm. Many students swear by their courses, claiming that they wouldn't have passed their ACT if it weren't for Prep Expert.
As someone with years-long experience in prepping students for the ACT, I was curious to see whether that's true.
I've carefully reviewed Prep Expert's ACT courses and talked to students that have taken them.
Based on dozens of hours of research, here's what you should know about Prep Expert ACT prep courses.
What is the Prep Expert ACT Prep Course?
Prep Expert is a unique test prep company. It gained its popularity on ABC's Shark Tank in 2016.
But Prep Expert — previously known as 2400 Expert — was a well-known business even before that. It was semi-famous for helping students improve their SAT score by an average of 376 points [1].
Today, Prep Expert is equally well-known for its SAT and ACT courses.
Their ACT prep course currently has as many as 3,626 reviews and an overall rating of 4.67/5 on Review.io [2]. Students praise it for helping them skyrocket their ACT scores.
Let's look at this online course in more depth below.
Prep Expert ACT Benefits and Highlights
I'll walk you through the four main benefits of the Prep Expert ACT course.
1. Four Course Types
Prep Expert went out of its way to provide something for everyone.
Students can choose between as many as four course types and find the one that suits their needs the best.
These course options differ in price, tutors, the number of hours, and lesson format:
The 8-week Capstone prep course — This course is perfect for students who need extensive prep. Students meet twice a week with their perfect-score ACT instructor, Daniel Lee, over 8 weeks. Each class lasts for 3 hours.
The 6-week Flagship prep course — If you need slightly less prep, consider the Flagship course. You'll have 3-hour classes twice a week for 6 weeks and one 4-hour self-proctored ACT exam per week.
The Self-paced course — The Self-paced course is the only one that isn't held live. It consists of 30 on-demand video lessons taught by the Prep Expert's founder Shaan Patel. The materials are accessible for 365 days.
The Weekend Review course — This option is perfect for students who need a quick prep. The course takes place on weekends and consists of 12 hours. All lectures are held by an instructor in real-time.
All these courses will help you hone your test-taking skills and teach you numerous testing strategies developed by Shaan Patel himself.
2. Accessible Prep Materials
All Prep Expert's course materials are accessible online and in one place — the Prep Expert's student platform.
Keep in mind that different courses include different materials. Higher-priced courses include more materials compared to the more affordable options.
Here's what you get with Prep Expert's 8-week and 6-week courses:
Recorded video lectures
Official ACT practice tests
Dozens of test-taking strategies
Live sessions with tutors
Homework materials
Some — but not all — of these materials are included in shorter courses, too.
I especially like the fact that all live sessions are recorded. So, you can still watch the lectures even if you miss them the first time.
3. ACT Score Improvement Guarantee
The score improvement guarantee is what makes Prep Expert stand out from many other test-prepping companies.
It obliges Prep Expert to refund you if your ACT score doesn't improve after you've taken their courses.
The type of guarantee you'll get depends on the course you take:
8-week Capstone course — 4-point score improvement guarantee
6-week Flagship course — 4-point score improvement guarantee
Self-paced video course — ACT score improvement guarantee
As you can tell, there's one exception. Prep Expert doesn't offer a guarantee for their Weekend review course. So, keep that in mind if you're considering this course.
4. Qualified Instructors
Prep Expert ACT courses are taught by tutors who scored in the top 1% on the ACT.
They also have years of teaching experience under their belt, so you can trust them to know what they're doing.
Pros:
Expert ACT tutors
Several ACT course options available
Score improvement guarantee
Extensive prep materials available online
My Rating:
Instructors 5/5
Price 4/5
Score improvement guarantees 5/5
Prep Expert ACT Shortfalls
Now, let's look at the potential flaws of Prep Expert's courses.
1. Outdated Interface
The Prep Expert platform for students is easy to navigate but slightly outdated.
It lacks features like interactive video calls. So, students have to download separate software, Adobe Connect, to enter their virtual classroom.
They also have to log into another website to access recorded video classes, which can get annoying.
2. Heavy Workload
Students are expected to invest a lot of their time into the courses. For example, the 6-week Flagship course and the 8-week Capstone course include 3 hours of instruction twice a week.
On top of that, Prep Expert's students get practice tests and homework assignments. All assignments are done in students' free time, i.e., outside the course hours.
That means students have to dedicate even more time to Prep Expert's courses. This amount of workload may not be ideal for every student.
3. The Price
The total price of the Prep Expert courses seems high compared to many other courses on the market. So, many students and parents feel intimidated at first.
But Prep Expert is one of the most affordable options online when you consider the number of hours included in each course.
For example, the 8-week Capstone course costs $1,299 but includes as many as 85-course hours. That means the price per hour is only $13.
Cons:
Outdated platform
Too many classes for some students
Isn't the most affordable option
Comparison to Other Popular ACT Prep Courses
1. Kaplan ACT Prep Course
Kaplan offers students three options. They can attend a self-paced course, live group sessions, or private tutoring sessions.
Students get 30 on-demand video lessons with all course types and additional 16 live classes if they go with group sessions.
All of these options include fewer course hours than Prep Expert courses. So, they may not be the best choice for students who need more guidance.
2. Magoosh ACT Prep Course
Magoosh has two plans: 
A self-paced and
Guided study plan.
Both options include 1,300+ practice questions, up to 4 practice tests, and 250 video lessons. The pricier plan also includes 16 live sessions with a class instructor.
Magoosh offers students two money-back guarantees:
a 7-day money-back guarantee — students can cancel their subscriptions within 7 days for free.
+4 point increase guarantee — if a students' ACT score doesn't improve by 4 points, he is eligible for a refund.
Unlike the Prep Expert, Magoosh offers little access to real ACT instructors, which may not be ideal for some students. However, considering the very affordable price of this course, this is expected.
3. PrepScholar ACT Prep Course
The cheapest PrepScholar plan includes 60+ hours of content, 4,300+ total practice questions, and up to 6 practice tests. But if you'd like to study with real instructors, you'll have to pay upwards of $895.
One reason why instructor-led classes are so expensive is that PrepScholar hires only instructors who have scored in the 99th percentile themselves.
However, PrepScholar isn't the only company that gives students access to the top 1% of instructors. Prep Expert students get it too when they enroll in the Weekend Review or a longer course.
The price of a Prep Expert course is, on average, more affordable than a PrepScholar course.
Where Can You Buy the Course?
You can buy the course on the PrepExpert website.
Here are the current prices of all four options:
8-week Capstone course - $1,299
6-week Flagship course  - $799
Self-paced video course - $99
Weekend review course - $299
Real Student Results from Taking the Prep Expert ACT Prep Course
I wanted to check if Prep Expert's courses truly help students improve their ACT scores, so I asked five students to participate in a short study.
Each student had to solve a practice test before taking the 6-week Flagship course. I used those scores to establish the students' baselines.
After six weeks, they were given another practice test to solve. They had gone through the entire course this time, so I expected their scores to improve.
And they did. On average, student scores have improved by 50,8%.
Baseline (Before taking the course)
After taking the course
% Improvement

Note that the students who improved the most were the ones that initially scored the lowest.
That tells me that Prep Expert can help test-takers pass the ACT even if they have little to no background knowledge.
How Accurate is Prep Expert ACT Practice Test Compared to the Real ACT?
I wanted to see how accurately the Prep Expert practice test predicts students' results on the actual ACT.
Once again, I've gathered five Prep Expert students and asked them to share their scores on the practice test. I then compared those scores with the students' real ACT scores after they've taken the exam.
You can see the results in the table below:
Before (score predictor)
Real ACT score
% Accuracy

Prep Expert is very accurate and can help students understand what to expect in advance.
Related Articles:
What Do Other Students Say?
I perused Prep Expert's Facebook page to find out what other students' experiences looked like.
Here are a couple of helpful reviews I found: 
"I took the Summer Act course with Miguel! I really enjoyed it and learned a lot. I think prep expert is really helpful and helped me improve my score by a significant amount. Miguel was really engaging and allowed me to enjoy the course while learning. I got all of my questions answered and learned so many helpful strategies." - Bani Gulati
"My ACT course with Daniel Lee was very enjoyable. He knew how to keep us engaged and having fun while also helping us learn and retain information easily. I would 10/10 recommend both this course and Daniel Lee as an instructor. Totally worth it!" - Aashika Gadkari
However, I also found some people complaining that they didn't get their promised refunds:
"My daughter took the test twice in a year and had the same exact score. I requested a refund several times of the $600 but have yet to hear back, as they guaranteed a 200-point score increase which was the main reason why I purchased this." - Araksiya Nadjarian
I suggest you consult a Prep Expert tutor on this before enrolling to get verified info.
FAQs
How Do I Get a Refund From Prep Expert?
You can get a refund from Prep Expert by calling them at (877) 345-7737 or sending them an email at [email protected] Refunds typically take four weeks to process [3].
Who is the Best Prep Expert Instructor?
Daniel Lee is probably the best Prep Expert instructor, at least according to his students' glowing reviews. Lee also holds one of the Prep Expert's most expensive courses, the 8-week Capstone ACT course, so that may indicate his expertise, too.
Is The Prep Expert ACT Course Right for You?
Prep Expert is the perfect choice if you want to study with instructors in real-time.
But if that's not your primary concern, you may want to look into more affordable options like the Magoosh ACT course.
Magoosh offers a score improvement guarantee and access to more than 1,300 practice questions, 250 video lessons, and up to 4 practice tests, which is more than enough to get you ready for the ACT.
On top of that, you can also get a free 7-day trial. So, you've got nothing to lose by trying out this course.
Check it out for yourself to decide whether it may be the right ACT prep course for you.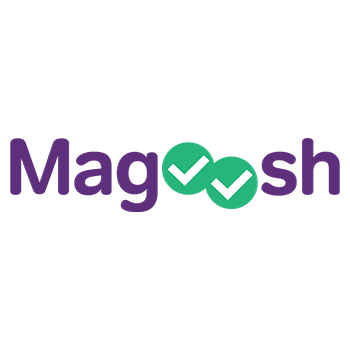 We Recommend This Instead
Magoosh ACT
Over 1300 practice questions
Video and/or text explanations for every question
Up to 4 practice tests
Over 250 video lessons
Curated study schedules
Get the BEST PRICE until the end of May
Click For Best Price