Picking the best ACT prep course can be difficult. Many options are available for this standardized test, and it's hard to know which one will work for you.
That is why we have created this article to help you find the top ACT prep course.
We had students take each of the major prep courses so we would have real-life data on which course is best.
Read on below to learn more about how these prep courses differ from each other and our recommendation for the best ACT prep course available today.
Top ACT Prep Courses
1 - Magoosh ACT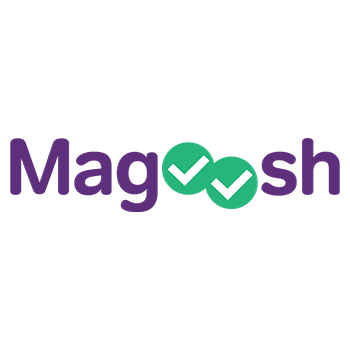 Known for superb preparation and a reasonable cost, Magoosh ACT is an excellent option for many students.
It comes with up to 4 free practice tests and 1,300 practice questions that cover every subject, type of question, and level of difficulty.
Each question comes with a full video or text explanation of every answer.
This ACT online prep course has study plans and schedules customized to your academic needs for self-paced and live-class students, ensuring you stay on target to meet your goals.
Magoosh is great for busy families, self-studiers, and video lovers.
Our students found that, with 250+ video lessons, they learned about every concept tested on the ACT exam.
Quick Facts:
Price: $129 for Self-Paced Premium, $399 for Premium Plus Live Classes
Guarantee: 7-day money-back guarantee and 4-point increase guarantee
Access Duration: One year
Pros
Expert ACT tutors provide online help
Score prediction based on thousands of test-takers
Study planner tracks your strengths and weaknesses
Includes flashcards and a mobile app
Cons
It doesn't offer private tutoring with a prep expert
2 - Kaplan ACT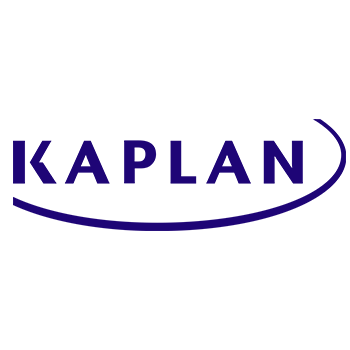 Kaplan is a well-respected name in test prep, and their ACT prep course is no exception. It comes with study materials that include 5 official full-length practice tests and 30 teacher-led online lessons.
Kaplan's ACT prep course is available in three options - self-study, live online, and online tutoring.
This ACT course can be a good solution both for those who like to interact with a teacher and those looking for a self-paced course experience.
Practice is the key to raising your ACT score, and our students found that every lesson in Kaplan ACT prep incorporates practice.
This course had helped them become very familiar with the exam before they ever took the real thing.
Quick Facts: 
Price: $99 for self-paced, $499 for live online, $699 for self-paced + 5 hours of tutoring
Guarantee: +1 point increase guarantee
Access Duration: Six months
Pros
More than 2,000 practice questions
16 hours of live classes available in the live online option
5 practice exams made by the makers of the ACT
Cons
No mobile app is available
3 - Princeton Review ACT Prep
The Princeton Review's ACT prep course is another good option for anyone looking to take the ACT exam.
This ACT online prep course comes with 280+ video lessons, 377 online drills, and over 3,200 questions available through their online portal.
Our students got access to 11 full-length practice tests, 8 single section quizzes, and 3 proctored exams, so they could practice in a simulated environment that mimicked the real exam.
Quick Facts:
Price: $499 for self-paced option, $849 for Essentials, and $1,549 for ACT 31+
Guarantee: 1-point improvement for Essentials, 31+ ACT score for ACT 31+ course
Access Duration: One year
Pros
Study plans that match your prep pace
Homework assignments tailored to your needs
18 hours of classroom time for the in-person version of the course
Cons
This prep course is on the expensive side
4 - PrepScholar ACT
PrepScholar's ACT prep course is a comprehensive package that includes three different plans and can meet the needs of various students.
You can choose between a self-paced, live class, and tutoring option.
This ACT course includes over 4,300 practice questions available, which I found to be more than enough to prepare for the exam, and it comes with a 4+ point guarantee.
If the students' ACT scores don't improve by at least 4 points, they will get the money back.
"Education is the most powerful weapon which you can use to change the world." — Nelson Mandela, activist
The course comes with 60+ hours of content that cover all sections of the exam, 70+ individual skills lessons, 51 skills to master, and up to 6 practice tests.
What students liked the most about this prep course was the detailed answer explanation for every question.
These explanations were detailed enough to clarify everything without being too overwhelming.
Their in-depth score reports helped our students identify their strengths and weaknesses, so they knew what areas to focus on while preparing for the exam.
Quick Facts:
Price: $397 for Complete Online Prep, $895 for PrepScholar classes, $995 for Complete + Tutoring
Guarantee: 5-day money-back guarantee and 4-point increase guarantee
Access Duration: One year
Pros
Up to 6 practice exams
Online classes have small groups of students
Weekly reports, progress trackers, and customized feedback
Cons
It may be expensive for some students
5 - Higher Scores Test Prep ACT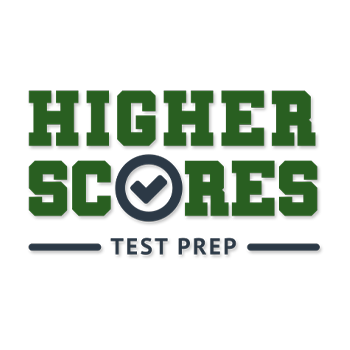 Unlike many other prep courses, Higher Scores Test Prep wasn't created by a large company.
Instead, it started as a tutoring business but has expanded into an online test prep course.
The Higher Scores ACT course provides a step-by-step study guide with test prep tips for each subject area based on your score.
The lessons are on-demand so that you can prepare around your schedule.
What our students loved the most about this course was the communication with tutors.
The tutors were very supportive and answered every question that the students had, which I think is very important.
Our students especially liked the personalized feedback they received as it helped them prepare for the exam properly.
Quick Facts:
Price: $187 for Quick Prep, $647 for ACT Complete Package
Guarantee: 14-day (Quick Prep) or 30-day (Complete Package) money-back guarantee
Access Duration: Three months (Quick Prep) or one year (Complete Package)
Pros
Personalized, unlimited email support and explanations
80+ videos for topic review and test-taking strategies
Personalized teaching on difficult topics
6 - Peterson's ACT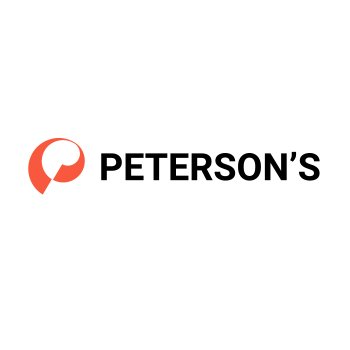 Peterson's provides test prep resources for the ACT in a subscription-based program.
This makes Peterson's ACT prep course a good choice for students who are planning to take the ACT test soon but are not sure exactly when they will take it.
This program has a flexible study platform, which works on computers, tablets, and cell phones.
Our students found the ability to take practice tests, do interactive lessons, or play educational games no matter where they were to be very convenient.
Another thing they liked about this prep course was that it comes with 11 full-length practice exams to mimic the real test.
You probably won't go through all 11 tests, but it is nice to have them.
Quick Facts:
Price: $39-$59 per month based on length of subscription
Guarantee: None
Access Duration: One to six months
Pros
High-quality mobile app
Inexpensive over a short period
11 full-length practice exams
Cons
No live class option and no free trial or score guarantee
7 - Testive ACT
Testive provides a unique, high-touch approach to ACT prep.
Every Testive option has at least one private coaching session per week built into the program.
This 1-on-1 coaching helps students become independent learners and reduces the anxiety that comes from approaching such a high-stakes test.
The coach guides and encourages the student and monitors daily performance to ensure progress.
Our students all agree that their coaches were engaging and helpful - their time together made the students more interested in studying.
Quick Facts:
Price: $399 for Coaching, $699 for Coaching Plus, $799 for Boot Camp
Guarantee: 14-day free trial and +1 point score improvement guarantee
Access Duration: One month
Pros
Digitally proctored practice exams with score analysis
The tutor communicates about progress with parents
Options available for twice-weekly coaching
Cons
Expensive given the short access duration
8 - Prep Expert ACT
Prep Expert ACT is an all-inclusive prep course that provides valuable tools for students to use throughout the process.
These include online classes and video lessons from professional ACT instructors who were in the 99th percentile of test-takers.
The lessons cover strategies that will help you raise your score, and the course has 10 full-length practice tests that cover every subject on the ACT.
The students really enjoyed the personal dashboard that helped me keep track of where they were in my studies.
Quick Facts:
Price: $299 Weekend Review, $499 Self-Paced Video, $799 6-Week Flagship
Guarantee: +1 point increase with Self-Paced Video, +4 point increase with Flagship ACT
Access Duration: One year
Pros
Experienced instructors dedicated to student success
10 practice exams and 2,100 practice questions
Email, chat, and phone support options
Cons
The high study load may be too much for some students
9 - Veritas Prep ACT
Veritas ACT prep offerings include self-paced, live class, and one-on-one tutoring.
The course comes with 10 written guidebooks and 12 video lessons from expert teachers, with all materials designed to help students improve their ACT scores.
Our students found having hard copy books very helpful as they could study from them even when they were away from WiFi; they weren't dependent on an Internet connection.
Quick Facts:
Price: $499 for Self-Study, $899 for Live Class, $2,400+ for Private Tutoring
Guarantee: 3-point score improvement
Access Duration: One year
Pros
Free college admissions counseling available with every package
25 hours of instructions in the live class option
Live online homework assistance with a prep expert
Cons
Only 12 video classes in the self-paced course
Buyer's Guide
Below are some of the top factors to consider when choosing the right prep course for you.
Price
When it comes to ACT prep cost, you often get what you pay for - the cheapest courses are sometimes not as thorough, while more expensive courses cover all the material you need to know for the test.
However, some high-quality courses are on the lower end of the cost spectrum, so don't automatically think the priciest course is the best.
Access Duration
This factor determines how much time you have to access the course and practice.
Make sure to choose the prep courses that offer long access duration.
At a minimum, your access to the course should last until the test date.
Guarantee
A guarantee is a good indicator that the test prep company believes in its product and knows that you will be satisfied with your purchase.
The best ACT prep courses have warranties that cover both a minimum score improvement and a refund if you are not satisfied with the course.
You want to ensure that there is no "fine print" associated with this - so we looked for a no-questions-asked guarantee.
Quality and Scope
Most ACT prep courses have different types of practice material.
Some focus mainly on content knowledge and test-taking skills, while others focus on strategies like time management.
Additionally, the scope of the course depends on your own needs.
For example, if you are looking for a more thorough study of one particular topic area, then a too comprehensive course may not be suitable for you.
Related: 12 Best ACT Prep Books
Practice Exams
Practice tests are a key and essential part of any study regimen for the ACT.
As such, you want to make sure that the quality and content of your practice exams are similar to what you can expect on the test day.
Some courses may offer only a couple of full-length ACT practice tests, while others may provide several or more.
Make sure to choose a prep course with enough practice exams to meet your needs.
Convenience
Unless a test prep course is easy for you to access, on your time and terms, you are not likely to use it.
A good course should be accessible when you need it.
Companion App
A good ACT prep course should be available as an app on your mobile phone, tablet, or laptop.
Doing this allows you to access the course material at any time and place.
FAQs
Are ACT Prep Classes Worth It?
Yes, ACT prep classes are worth it. The ACT is a high-stakes college admissions test.
For most students, there is significant value added in taking an ACT prep class, especially to reduce anxiety and improve study skills [1].
Most online courses include a combination of instruction, practice questions, and full-length tests to help maximize your ACT score.
In addition, consider that good ACT prep courses can help you learn specific strategies for solving problems and provide a better overall understanding of the test.
What Makes a Good ACT Prep Course?
ACT test prep courses should be challenging without being discouraging, and they need to focus on the most important concepts.
They should cover all sections of the ACT and include strategies, along with content and practice questions.
ACT prep courses can be self-paced, live online classes, or individual tutoring, but all of them should be flexible enough to fit your specific study needs.
They should also be rigorous and include on-demand lessons, consistent feedback opportunities, and timed practice exams to simulate the real ACT exam environment.
What Is the Best Way to Prepare for the ACT Exam?
Of course, everyone's ACT prep has to be individualized to their study style and needs, but experts consistently emphasize specific strategies to prepare students for the test [2].
For example, taking practice tests to identify weaknesses allows you to work on them specifically during your study sessions.
They help you find out what is expected of you on exam day and build up stamina for the long exam.
You should start by reviewing basics and then hit higher-level topics once your ACT test prep base is strong.
This will help you use your time more efficiently and get faster on the actual sections of the exam.
The Best ACT Prep Courses: Final Thoughts
After evaluating all nine ACT prep courses, I have found one to stand head-and-shoulders above the rest of the test prep companies.
I consider Magoosh ACT the best choice for students looking for a large, guaranteed score increase at a competitive price.
Magoosh ACT prep provides all the tools and resources needed to master this challenging exam.
The online course format is highly convenient, and you can use the free mobile app anywhere you go.
Magoosh online ACT prep includes 4 full-length practice tests, 250+ video classes, and more than a thousand practice questions.
Most importantly, the intelligent learning algorithm of this ACT course uses data to ensure that students are studying the right topics to help them improve their scores.
Click here to check out the Magoosh ACT prep course as soon as today.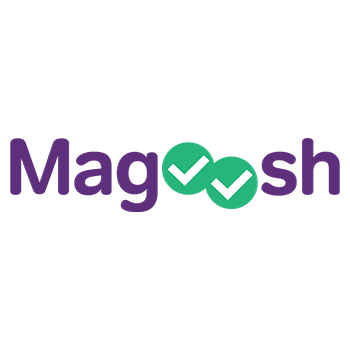 Our #1 Recommendation
Magoosh ACT
Expert ACT tutors provide online help
Score prediction based on thousands of test-takers
Study planner tracks your strengths and weaknesses
Includes flashcards and a mobile app
Get the BEST PRICE until the end of December
Click For Best Price