The GMAT, or Graduate Management Admission Test, is the most common standardized test business schools use as part of the admissions process.
I have helped hundreds of aspiring MBA program applicants pursue their dreams of attending the very best business schools in the world. And so, I took the Princeton Review GMAT prep course to see if it was worthwhile, and am here to tell you what I learned in this article.
What Is The Princeton Review GMAT Prep?
The Princeton Review GMAT prep course is an online or in-person program designed to help students prepare for the GMAT.
The course from one of the leading test prep companies includes instruction, practice problems, and mock tests that are all tailored to the specific knowledge needed for the GMAT.
8 Highlights of This Program
The Princeton Review GMAT prep program is comprehensive and includes a variety of features to help students prepare for the GMAT.
Here are some highlights:
1. Offerings
Princeton Review GMAT prep comes in three formats that they have named:
Self-Paced
Fundamentals
GMAT 700+
Self-Paced GMAT prep is an online course that you can take at your convenience. The program is based on adaptive video lessons, over 3,000 practice problems, and ten practice tests. It also includes an ebook and access to expert instructors to answer questions.
The Fundamentals course includes everything in the Self-Paced class with some significant upgrades. First, you get 27 hours of live instruction from expert teachers.
Next, you have access to office hours with live instructors who provide explanations for your questions. Finally, you are issued a customized lesson plan tailored to your needs.
The GMAT 700+ course is the most intense of the three, but it also has the greatest number of additional resources. This version presents an extra 10 hours of math and verbal GMAT explanation sessions.
It also has another 10 hours of focused instruction on advanced GMAT topics. Further, it boosts the number of practice questions to more than 4,400. Finally, it provides the best guarantee of all the prep courses.
"The GMAT 700+ Guarantee Course is the perfect choice if you seek:
Admission into a top 25 business school that requires a top GMAT score.
To learn the same strategies used by our top-scoring students."
- Princeton Review
My experience is that each program that Princeton Review offers will appeal to a different type of student and that each can be effective in helping you improve your GMAT score.
2. Pricing
The price of the offerings is based on the course chosen. The costs are:
Self-Paced - $699
Fundamentals - $1,299
GMAT 700+ - $1,749
The price of GMAT courses is always a consideration, and I found that the Princeton Review GMAT prep course was priced similarly to other well-known programs on the market (although it was more expensive than some of the budget options).
That said, my experience with the course makes me think the quality of the offering makes it worth the price.
3. Guarantee
The Princeton Review GMAT Prep course offers a variety of guarantees depending on which program you purchase.
The Self-Paced and Fundamentals Princeton Review GMAT courses come with a score improvement guarantee. This means that if you don't improve your score by at least a point, you can get a full refund.
The GMAT 700+ course offers an even greater guarantee - either an 80 point increase or a score of 700+, whichever is less. They base this improvement on either a recent previous test score or the first practice test you take before the course starts.
This is an industry-leading guarantee which sets Princeton Review apart from other programs.
4. Coursework
The Princeton Review's content is comprised of the video lessons that I mentioned earlier. The online classes cover more than 100 separate areas and are broken into small, digestible pieces.
I did not find any areas of the GMAT that were left untouched by the video offerings. They come with interactive questions and quick review lessons that let you do a rapid refresher on a topic you already know.
Additionally, the practice problems in the course are all GMAT-style questions that have been developed to reinforce and examine the lessons.
Each comes with a thorough and complete explanation that covers both the incorrect and the correct options.
Further, you can use the questions to create your own quizzes or drills. These are designed to be adaptive in nature, so you can target the specific areas where you need the most work and know that the difficulty of the practice problems will change to match your current skill level.
Instructors who were top GMAT scorers themselves lead the Princeton Review's live classes. They undergo more than 35 hours of training and then bring their expertise to the virtual classroom. The instructors emphasize GMAT test-taking strategies based on question type and use interactive methods to help keep you engaged.
They break down problems so that you can see the underlying concepts that you need to know in order to answer them correctly on the GMAT. This is all added information beyond the recorded videos.
My experience with Princeton Review was universally positive regarding the quality of their instructional materials. I particularly appreciate the expertise of the instructor cadre - they really knew their material and were able to answer every question I put to them. Additionally, they were patient and took the time to explain things in multiple ways until it clicked for me.
5. Books
The Princeton Review is well-known for its exam prep books. Thus, it should come as no surprise that the GMAT course comes with materials for those who learn well by reading.
However, rather than use their own GMAT prep book, Princeton Review uses those created by the Graduate Management Admissions Council (GMAC).
Each course has an electronic version of the GMAT Official Guide, which contains more than 1,000 questions from prior GMATs with comprehensive explanations of the answers.
Since the GMAC writes the actual GMAT, you can be sure that no written document is more authoritative when it comes to GMAT questions and their answers.
With the live courses, you also get textbooks for the verbal and quantitative review sections. The Princeton Review also provides a manual for the in-class section of the class.
I found the texts helpful supplementary study materials that improved my understanding of more advanced topics. The Princeton Review's questions tended to have more detailed explanations, but it is hard to beat the GMAC materials' accuracy.
6. Practice Tests
As mentioned above, the Princeton Review provides ten full-length practice tests for all its courses. Just like the actual test, these mock exams are computer-adaptive, so the level of difficulty changes with your success in answering questions.
The testing is done through the Princeton Review website, which has been designed to mimic the actual testing platform.
I found that both the interface and the content of the practice exams were very accurate.
The practice tests were a vital part of my preparation for test day. They allowed me to get comfortable with the format and timing of the test and the detailed score reports gave me a benchmark from which to measure my progress.
The answer keys to these standardized tests include full explanations. With an industry-leading number of tests available, the Princeton Review gives the students plenty of opportunities to become more prepared for the GMAT.
7. Platform
Princeton Review's digital platform is very user-friendly. The dashboard provides access to all of the course content, practice problems, video lessons, textbooks, answer keys, and explanations. It is the welcome mat into the course and a great place to start your studies.
You can select the individual areas of the course that you want to work on from the dashboard. This is a powerful feature that let me focus on the specific topics where I needed the most help without searching through hours of content.
Overall, I found the digital platform easy to use and navigate. My only disappointment with the Princeton Review in this area is that they do not have a native app available for mobile that has the same functionality as their web experience.
8. Other Information
The Princeton Review provides all its students with live GMAT explanation sessions that occur 1-2 times per week and focus on one particular problem type. One of their expert instructors gives this in-depth look.
In these sessions, the teacher will take the time to explain the problem, how it is related to concepts covered on the test, and how you should go about solving it.
Since this is a live class, you have the ability to ask questions and get answers on the spot.
However, that is not the only way to get answers to your questions. The Princeton Review also has an email assistance program where the student can send an inquiry in and get a direct email response - usually within a day.
Additionally, you can purchase individual one-to-one private tutoring sessions for $167 per hour for a truly personalized approach. However, most students will not need this private tutoring because the other Princeton Review material is so comprehensive, and there are multiple other ways to get your questions answered.
Potential Shortfalls
Princeton Review has created a GMAT prep course that is comprehensive and full of practice materials, but no product is perfect.
The lack of a mobile app is a shortcoming of this course. The Princeton Review would be well served to make its digital platform available natively on all devices.
This way, the student could have the same level of access and functionality regardless of where they are studying.
The other potential shortcoming of this course is its price tag. The high cost may be a deterrent for some students.
However, the score improvement guarantee is an industry-leading feature that gives potential customers a lot of confidence in the product.
The Princeton Review GMAT Pros and Cons
Pros
Excellent quality of live instructors - very responsive to student questions
Access to 10 highly-accurate practice tests
Industry-leading score improvement guarantee for the top-end course
Bonus access to the GMAC's own GMAT books
Cons
A pricey course - particularly for the GMAT 700+
Our Rating
Effectiveness of Curriculum: 5/5
Price: 3.5/5
Practice Materials: 5/5
Platform: 4.5/5
Comparison to Other Products
There are many options for students in the GMAT review space, and here are some of Princeton Review's main competitors.
1. Kaplan
Kaplan, who now owns Manhattan Prep, is one of the most well-known GMAT prep course providers.
The company offers a similar variety of courses to Princeton Review, starting with a self-study option and going up to more comprehensive packages that include live instruction.
Kaplan has a mobile app, which Princeton Review GMAT course does not. Although Kaplan offers classes for slightly less money than Princeton Review, they do not have as high a level of score improvement guarantee.
2. Veritas
Veritas has partnered with Varsity Tutors to offer a comprehensive GMAT prep course, with live instruction, practice tests, and detailed video explanations. The company also has a mobile app that is very well designed.
However, compared to Princeton Review, Veritas' courses do not have the depth of practice questions, tests, and written materials available. That said, the idea behind Veritas is small group classes with an exceptional personal contact - not learning through reading.
Thus, they do not include the GMAT Official Guide like Princeton Review but they do have excellent instruction.
Read More: Veritas GMAT Prep Course Review
3. Target Test Prep
Target Test Prep is a company that offers more than 1,200 video lessons and 4,000 practice questions. It is particularly good at clarifying complex concepts as the video instruction demonstrates deep GMAT expertise.
What Target Test Prep does not do is offer any live instruction for its students - unlike Princeton Review. However, Target Test Prep is known for the quality of its preparation, particularly in the quantitative section.
Where to Purchase The Princeton Review GMAT Course?
Princeton Review GMAT prep books can be purchased at most book retailers, including Barnes and Noble, Amazon, and Walmart.
This is also where you can buy the GMAT Official Guide if you are not taking the Princeton Review.
However, you can only buy the Princeton Review course on their website rather than through various other third-party locations.
Once you have made your purchase, the study materials are instantly made available on the student Dashboard; a user-friendly and well-organized platform that makes starting your GMAT preparation easy.
Actual Student Results From Taking This Prep Course
The Princeton Review claims that its prep course will improve student scores, and we wanted to put that claim to the test. To do so, we had five students take a practice test before the course, and then they took the GMAT after the program.
Here are the results:
Baseline before taking the course)
Score after taking the course
% Improvement

How Accurate Is The Princeton Review GMAT Prep Compared to the Real GMAT?
People are often concerned about the precision and accuracy of a company's practice tests. We decided to evaluate how well the Princeton Review's practice tests predicted the actual GMAT score.
We did this by having five students provide their scores on the last practice test from the prep course and then the score they received from the GMAT.
Here is the data:
Before (test score predictor)
Actual Test Score
% Accuracy

User Reviews
In addition to my experience with the course, I wanted to see what other users thought. Here is some of that feedback.
"It is really an excellent experience with The Princeton Review. I recommend this Website for everyone who wants to take the GMAT test. Good teachers and a lot of examples to practice, also there is a syllabus in order to help you go through all the materials."

- Mona from Google My Business
"I have to say that I really like the course. The video explanations are really good and I like how you can see your mistakes."

- Abby_364 from Reddit 
"The course was very good and I would recommend it to anyone taking the GMAT. My instructor was very knowledgeable and I learned a lot from her. The practice questions were also very good."

- Ravi from CourseTalk
FAQs
Is Princeton Review GMAT Easy?
No, Princeton Review is not an easy course. The GMAT is not an easy test, so you have to expect the preparatory work to be challenging as well.
Of course, you will get out of it what you put in - the company guarantees that dedication to the program will result in an improved score.
Are Princeton Review GMAT Tests Harder Than the GMAT?
No, the practice tests from Princeton Review are not significantly more challenging than the GMAT.
In fact, they are designed to be similar in difficulty and style so that you can accurately predict your score on the actual test. A particular question may be tougher here and there, but on the whole, they are pretty similar.
Who Should Take the GMAT?
The GMAT is most commonly taken by individuals who want to pursue a graduate degree in business. However, other programs also accept it, such as architecture and law. In fact, 7,000 MBA and Master's programs in more than 2,300 schools use the GMAT exam [1].
There are two additional reasons someone should take the GMAT. First, scholarship opportunities may be available specifically to those who have done well on the GMAT.
Second, having a good exam score helps you get into more selective programs. And people hired from those programs have higher starting salaries than those hired from lesser-ranked schools.
Yes, you can retake the GMAT in order to get a better score. The Princeton Review guarantee is meant to reassure retakers that the course can help them improve their score the second time around.
There are some limitations to this. For example, you can only retake the GMAT once every 16 days and you are not allowed to take it more than five times in a 12-month period. You also have a maximum of eight attempts over your lifetime.
What is Adaptive Testing?
Adaptive testing is a technique that adjusts the level of difficulty of questions depending on how well you are doing. This ensures that all test-takers are challenged in a manner that the GMAT accurately reflects their ability.
Adaptive testing provides benefits over traditional standardized testing. Since the questions are pulled from large data banks, the individualized adaptive tests are fair, efficient, and allow for retesting that does not put a returning student at an advantage.
The GMAT is scored on a scale of 200-800, with higher scores indicating a stronger performance. The majority of test-takers score between 400 and 600, and the mean score is 568 [2].
Because the GMAT is an adaptive test, your score does not simply come from the number of questions that are answered correctly.
It also takes into account the level of difficulty of the questions that were answered. The number of correct answers times their difficulty rating results in the final score.
Is The Princeton Review Good for the GMAT?
Princeton Review is a good GMAT prep course. It offers a diverse range of materials covering all the bases you need to improve your score. The lessons are clear and concise, and the sample questions are realistic and challenging.
However, if you are looking for a more budget-friendly option, Magoosh GMAT prep is an excellent alternative. For less than half the cost of Princeton Review, Magoosh offers 23 hours of live instruction and a plethora of practice questions and tests.
If you are interested in learning more about Magoosh GMAT, click here.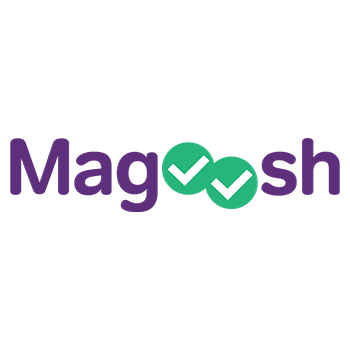 We Recommend This Instead
Magoosh GMAT
7-day free trial
50 points score guarantee
Actual GMAT practice problems
Adaptive learning on the student's terms
Get the BEST PRICE until the end of May
Click For Best Price