The International English Language Testing System (IELTS) is the world's most popular standardized test of English language proficiency. The majority of students taking the IELTS are non-native speakers who want to study at educational institutions in an English-speaking country.
As a professional IELTS tutor, I've helped over 500 students to pass the exam with a band score of 7.5 or higher. I have also come across many IELTS courses and I will use that experience to help you select the appropriate IELTS preparation course for your studies.
Table of Contents
Editor's Choice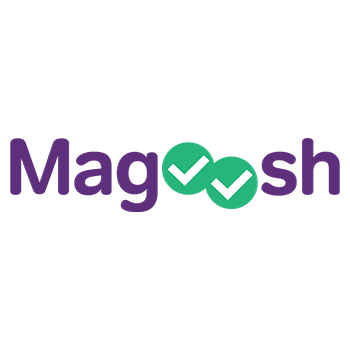 # 1 - Magoosh IELTS
Click For Best Price
#2nd Best Choice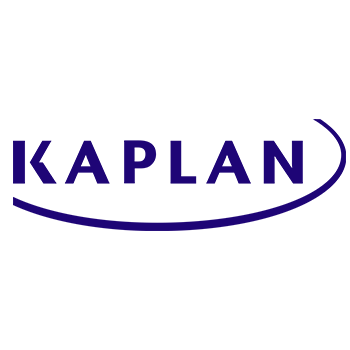 # 2 - Kaplan IELTS
Click For Best Price
#3rd Best Choice
# 3 - BestMyTest IELTS Course
Click For Best Price
Top IELTS Courses
There are several high-quality online IELTS preparation courses on the market. Some of the best are:
Our Top Products:
1 - Magoosh IELTS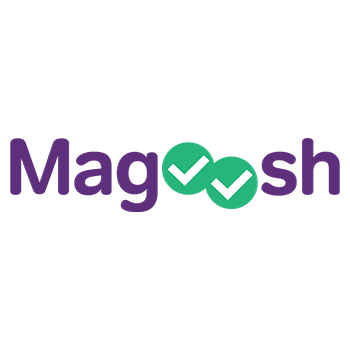 Magoosh is an established company that has been offering online courses since 2009. It provides comprehensive instruction in all four aspects of the IELTS exam - Writing, Reading, Listening, and Speaking - via 120 video lessons.
Magoosh also gives the student plenty of opportunities to practice - using ten full-length mock tests and 1,000 practice questions. Each question comes with an explanatory video, so the student learns how to answer correctly.
Further, they offer a score predictor tool, which takes your current level of English and calculates your probable IELTS grade if you keep practicing with their online course.
The pricing is $109 for one month of access or $129 for six months. This access includes graded speaking and writing assessments and an unlimited opportunity to ask questions to the Magoosh experts.
Magoosh offers a money-back, target band score guarantee, as well as a seven-day free trial period to help you decide if the course is right for you.
I found Magoosh's simple design and friendly tutors to make a big difference in IELTS preparation. And the score guarantee gives students a great sense of security when they go into the IELTS exam. I only wish they updated their material more frequently.
Mock Tests: 10
Practice Questions: 1,000+
Pros
Easy-to-use apps available for iOS and Android
Graded speaking and writing assessments
Easily accessible online English tutor to answer student questions
The study schedule keeps students on track
Cons
Study materials have only infrequent updates
2 - Kaplan IELTS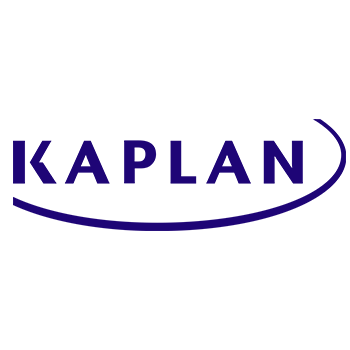 Kaplan is one of the most well-known test-preparation corporations in the world. They offer two IELTS online courses, with hundreds of video lessons and exercises, to help students prepare for the IELTS exam.
The first of these courses is an IELTS prep course with pre-recorded lessons in each subject area to study at your own pace. The second package gives students access to an additional 18 hours of teacher led lessons from expert instructors.
Both options have four practice tests that provide realistic IELTS test-taking conditions and give students immediate feedback on their performance.
The prices vary from $65 for the self-study course to $190 for the live instruction version. Both are available for six months. However, Kaplan does not provide a score guarantee to its students.
When I was in the online prep course, I found the Kaplan live instructors engaging and helpful; however, the course platforms were not as user-friendly and comprehensive as Magoosh's.
Mock Tests: 4
Practice Questions: 5,000+
Pros
Live teacher interaction provides immediate feedback
Progress reports highlighting strengths and weak areas
200 flashcards and 5,000 realistic IELTS test bank questions
Cons
No satisfaction guarantee or score predictor tool provided
3 - BestMyTest IELTS Course
BestMyTest has an IELTS course that is based on their virtual tutor tool. This starts with a diagnostic IELTS test that leads the student into adaptive lessons based on their weak areas. The student then does practice questions to reinforce what they have learned.
The BestMyTest course has a study guide that covers more than 200 lessons and comes with access to BestMyTest's list of 2,000 IELTS vocabulary words.
BestMyTest has the most flexible payment plan on the market. You can buy from seven days up to six months of course access. Pricing varies based on the time and course selected: $39 for the seven-day period, $69 for a one-month custom course, and $169 for the six-month premium experience.
The company has a variety of guarantees for its IELTS online courses - no guarantee for the seven-day course, a +1 band increase guarantee on the custom course, and a +2.5 band increase guarantee for the premium course.
I like that the course provided me with twenty full-length practice tests that came with a detailed score breakdown and included a thorough explanation of each answer.
Mock Tests: 20
Practice Questions: 1,000+
Pros
The virtual tutor is interactive and supplies helpful feedback
30 decks of flashcards for vocabulary building
Thorough study plans for IELTS academic test preparation
Cons
No mobile app and limited video lessons
4 - edX IELTS Course
Unlike other IELTS online preparation courses, the edX IELTS course is completely free. Put on by the University of Queensland in Australia, it provides students with material in all four areas of the test.
The course is eight weeks long, with 5-10 hours of study effort required each week. It is self-paced and consists of multi-media presentations and IELTS-like interactive activities and exercises.
In addition to the English-based material, edX also provides test-taking strategies, techniques, and skills for each section.
There is no score improvement guarantee associated with edX IELTS, but you can sign up for verified enrollment, which provides extra study material and a completion certificate from the university.
When I took this course, it surprised me that a free class like this provided instruction from world-renowned University of Queensland instructors.
Mock Tests: 0
Practice Questions: 0
Pros
The only free IELTS course - no 7-day money-back guarantee needed
Covers all aspects of the IELTS in depth
Self-paced nature is very convenient for learners
Cons
No full-length practice IELTS tests
5 - Udemy IELTS Course
This Udemy IELTS offering includes 30+ hours of quality instruction designed to get the student into a 7+ band. It covers the reading, writing, listening, and speaking tests so the student can get the most out of their preparation.
Students have access to 160 lectures designed to teach the strategies and tactics needed to score well on the IELTS exam. Additionally, there is the opportunity to take part in a monthly live group class for free.
The program's cost is $119.99, but as is common on Udemy, frequent sales could bring the price down to less than $20. The class has lifetime access and a 100% money-back guarantee within the first 30 days.
I was pleasantly surprised by the quality of this Udemy offering. The instructor was engaging and provided valuable skills and techniques for maximizing an IELTS score.
Mock Tests: 0
Practice Questions: 0
Pros
Exercises and quizzes have teacher-led explanations of the answer
Most extended money-back guarantee of any course
If purchased on sale, a very inexpensive prep class
Cons
Does not have practice exams
Buyer's guide:
Given the many options available, you should consider some key factors when choosing an IELTS preparation course.
1. Quality
The most important aspect of IELTS prep courses is whether the material covers the concepts and skills needed to score well on the IELTS exam. The test prep English language teaching should be comprehensive, relevant, and current.
2. Price and Value
Of course, everyone wants a low-cost option, but low-cost doesn't always mean high value. You have to consider the return you will get for your money.
While cheaper IELTS prep courses are appealing - especially if they are free - frequently, it is better to invest in a higher quality course that provides long-term benefits and guaranteed score increases.
3. Access
Picking the suitable period of access is an important consideration. You need to consider how long you have before the IELTS exam and how much time you plan to study.
If your IELTS test is coming up quickly, an IELTS course with extended access may not be worthwhile. But if you plan on studying for several months, you may want to consider a more comprehensive online IELTS preparation.
4. Practice Tests
One of the best methods to identify and correct learning weaknesses is by taking practice exams. Thus, online IELTS prep courses should provide the student with several mock IELTS exams to take over time.
5. Guarantee
The ideal course comes with IELTS exam scores guarantees and a free trial period that lets the student try out the material before committing to it.
FAQs
Why Should I Take the IELTS Exam?
Jointly administered by the British Council, IDP: IELTS Australia and Cambridge Assessment English, the IELTS is a test of English skills accepted by 11,000 employers, universities, schools, and immigration bodies throughout the world [1]. This makes it a valuable stepping stone to working or studying in an English-speaking country.
Can I Do IELTS Exam Preparation in 1 Month?
It depends on your initial English skill level and desired score. If you simply need a review, you can accomplish that in a month. Six months is a more realistic expectation for those who need a complete prep course.
Is It Possible to Get 9 Bands in IELTS?
In order to get 9 bands in IELTS, you need to be a native speaker or have extensive English language skills. It is possible if you score 9 in each testing module. But 9 bands are difficult to achieve on the IELTS without extensive preparation.
Which Module Is Toughest in the IELTS Exam?
According to IELTS test-takers, the most challenging module is Writing [2]. This is due to the need to use proper punctuation, grammar, and spelling throughout the section while maintaining a logical flow. The IELTS Speaking test is the next most difficult IELTS academic test.
What is the Average IELTS Score?
The average total IELTS mark is 7.5, but there is no one "average" IELTS grade. This is because the exam measures proficiency in English across four modules: listening, reading, writing, and speaking. Each module is scored on a scale of 0-9. Thus, the total band score is the sum of the grades for each of the four modules.
Top Online IELTS Course
Of all the IELTS preparation courses I tried, Magoosh did the best job at covering all four IELTS test sections in depth, having practice tests or exams, and offering a score guarantee.
Other reviewers echo my assessment. Banti224 on Reddit said, "Magoosh is the best. I used it for my last two months of IELTS academic test preparation and made an 8+ band score." Sakura-ai added, "I liked the free trial period and the teaching videos."
If you are looking for a reasonably priced, complete prep course with plenty of practice questions and high-quality instruction, check out our Magoosh IELTS prep review.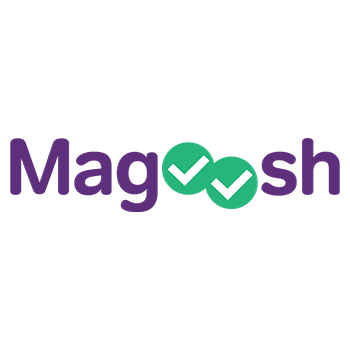 Our #1 Recommendation
Magoosh IELTS
Easy-to-use apps available for iOS and Android
Graded speaking and writing assessments
Easily accessible online English tutor to answer student questions
The study schedule keeps students on track
Get the BEST PRICE until the end of December
Click For Best Price