Graduate Management Admission Test (GMAT) is the test that stands between you and the postgraduate school of your dreams.
GMAT prep companies all boast different features and claim that they can get you into an MBA program.
One test prep that's been getting a lot of mention recently is The Economist GMAT.
I've tried their GMAT preparation for myself, and I talked with other students to get their reviews. Here's what you should know about The Economist GMAT Tutor.
What is The Economist GMAT?
If the name sounds familiar, that's because The Economist is an international weekly newspaper that's published both digitally and in print.
In 2016 they entered the world of online test prep and released their GRE and GMAT courses.
In 2020 they partnered with examPAL, which had its own prep courses.
The two companies pooled their resources and combined The Economist's expertise with the examPAL technology to offer high-end GMAT courses.
The Economist's course is called GMAT Tutor, and it's an interactive online learning course that comes in three versions.
The Economist GMAT Tutor Highlights
These are the biggest Economist GMAT tutor benefits you'll get if you buy one of their courses.
1. Customizable Courses
The Economist GMAT Tutor offers three GMAT courses [1]:
Essential — This is their most basic plan, and among other features, it includes 1 one-on-one tutoring session, video tutorials, 4 practice tests, 2 essay markings, and 50 points score improvement guarantee.
Premium — Has a higher score improvement guarantee than Essential (70 points), 2 live tutoring sessions, and all the features the Essential includes.
Genius — This package offers more of everything compared to the first two. There are more practice tests, essay reviews, more tutoring sessions, and the longest course access.
What makes them highly customizable is the score credit system. Each of the GMAT prep packages comes with a number of course credits.
These credits can be used to get access to certain features, such as essay reviews, live tutoring sessions, and practice questions [2].
The Essential Package has 1,375 credits, Premium has 1,785 credits, and Genius 3,315 course credits.
By using these credits, you can get access to extra essay reviews or additional tutoring sessions if you need them.
Or, you can use them to ask questions about all the concepts you're struggling with.
The course credits allow you to focus on the areas you need help with the most, and you can choose the course features that are the most useful for you.
2. PALgorithm
Palgorithm is an adaptive algorithm that examPAL developed.
ExamPal uses their PAL studying approach, which solves GMAT practice questions in three methods: Precise, Alternative, and Logical.
This is how it works: as you learn new concepts, you are given different ways to solve the problem.
The PAL studying approach learns your preferred problem-solving method and then gives you questions that can be solved this way.
That way, students with different learning styles will be given practice questions suited to them.
The PAL studying approach is closely connected to PALgorithm. It identifies your strengths and weaknesses and gives you questions to help improve your weak points.
I also liked how the adaptive algorithm is tailored to each student's progress.
Once you first sign up for the course, you're asked to submit your target score and test date.
Then the AI plans the optimal study plan.
Thanks to this feature you won't waste time on needless lessons. This is especially important if your test date is close.
Also, the adaptive technology tracks your performance and adapts to your skills level based on your answers.
3. Video Lessons
The Economist GMAT prep course is focused on online media, particularly video lessons.
The lessons have an introduction, followed by the main video lesson.
They are usually between 40 and 60 minutes long, depending on how complex the topic is.
The video lessons are followed by about 30 practice questions that test what you just learned.
I liked that there's an option to see the answer straight away, or you can answer first.
Either way, there's a detailed explanation. You can also track the video progress because there's a content map on the dashboard.
All the explanations are in-depth, and the videos cover every topic you'll encounter on the GMAT exam.
Another feature I found useful is navigating the video sections, so you can skip ahead if you're already familiar with a certain lesson part.
4. Essay Review
Analytical Writing Assessment (AWA) on the GMAT is an essay for which you have 30 minutes.
This is the one section you can't self-learn completely.
While you can get some tips from tutors or a book on how to write an essay, they won't grade it for you.
You have to figure out on your own if the essay is good enough or not.
This is where another Economist Education GMAT Tutor feature stands out.
You can send your essay to a GMAT Expert, and they will review it and give you feedback which will help improve your essay writing abilities.
I found tutor feedback to be helpful in teaching how to present an argument and how to structure the essay on the actual test.
5. Practice Tests
The best practice technique for taking standardized tests is to take practice exams.
The GMAT is a computer-adaptive test, which means you take it online, and the test adapts to how well you answer the questions.
It'll give you questions that match your previous answers in difficulty.
It is hard to recreate, but thanks to their advanced technology, The Economist GMAT Tutor does it.
The Economist GMAT Program has 4 to 6 practice tests, depending on which GMAT tutor plan you choose.
However, you can always get more practice exams by using your course credits.
I thought the practice test was indicative of the actual exam. The students can practice time management and their test-taking skills to prepare for the actual GMAT test.
Also, I liked that the Economist also uses its AI technology here. They consider your test results when giving you lessons after the exam.
6. Live Tutor Help
The Economist GMAT Tutor claims they offer live one-on-one sessions in each of their GMAT prep packages, which I found to be true.
However, depending on which GMAT prep course you go for, you'll have access to between 2 and 4 live classes with a tutor. These usually last around 45 minutes.
This online GMAT prep puts you face-to-face with a GMAT tutor who can answer all your questions and explain difficult concepts. Plus, the tutor can also share some test-taking strategies and tips.
Private tutoring can be the tipping point that helps you reach your target GMAT score, and I found it incredibly useful.
Pro tip: Before you schedule the one-on-one session, think about areas you struggle with, so you'll get the most out of guided tuition.
7. Ask-a-Tutor
As part of their GMAT prep, The Economist also offers an ask-a-tutor feature. This is real, live support all students can get.
Everyone encounters confusing questions from time to time. Economist prep programs allow you to contact a tutor with any questions you have right away by using their live support.
When you're going through practice questions, you can use the chat button to send a query.
The tutor will see the question you're struggling with, so there's no need to spend a lot of time explaining the problem.
You'll get an answer in three to four business days. I was satisfied with the answers I received and found them sufficiently detailed.
It is another extremely helpful way to prepare for the GMAT, as you can send the question right away.
You won't forget about it and encounter the same issue later on again.
8. Good Mobile App
The Economist GMAT Tutor free app is top-notch. It's available with all three GMAT course packages, and it's an excellent on-the-go learning tool.
The app is available on Android and iOS devices.
I found the app to be as functional as the website, and it has the same features.
There are about 100 hours of content on the app, plus 5,000 practice questions.
You can also ask a tutor a question, and it has the same adaptive learning style.
I was able to squeeze in some extra sessions and review the material on the go, which is a huge plus that not many other test prep companies have.
The Economist GMAT Tutor Pros
These are the biggest pros The Economist GMAT offers:
Great student support
Plenty ask-a-tutor question opportunities
GMAT score guarantee
Free subscription to The Economist magazine
The Economist GMAT Shortfalls
In my Economist Education GMAT Tutor review, I've talked in detail about all the benefits you get when you sign up for their GMAT online courses.
Let's take a look at some of the prep course shortfalls.
1. Practice Questions Course Credits
GMAT Economist online resources include more than 5,000 practice questions, which is an impressive number.
However, you can access and answer questions only by using your course credits.
Because of this, you'll be limited to how many questions you can access, especially if you have to spend course credits on other features, such as additional practice exams.
However, this isn't necessarily a dealbreaker. Chances are you probably won't go through 5,000 questions anyway.
By being limited with course credits, you'll have to focus on those areas you need help with the most instead of repeating areas you're comfortable with.
Also, you have the option to buy more course credit for your test prep course.
2. Course Access
The Economist GMAT prep course doesn't have the best course access. Their most affordable GMAT test prep course comes with four months of access.
While this is enough to get ready for the official exam, there's not a lot of wiggle room.
It may be especially challenging for students who have busy schedules and have to work.
Most students need a few months to prepare for the GMAT test, but the extra time allows them to stop studying if needed and return to the course.
Also, more time allows retaking the actual GMAT if a student isn't happy with the score on the first try.
While four months isn't too bad, the good news is that The Economist offers six months of access to their more expensive courses.
3. No Live Classes
While the GMAT prep course offers live one-on-one tutoring, this is more of a support feature.
The Economist doesn't have a package with live online classes taught by expert GMAT tutors.
Instead, you can schedule only up to 4 live classes with a GMAT instructor, and these classes are more for working on specific problems you encounter than a complete live online course.
Real Student Results from Taking The Economist Prep GMAT Course
Another thing I wanted to find out is if the students who took The Economist Prep GMAT course had a real improvement in their test scores.
To establish this, I asked a group of students to take a practice test before they started the Economist GMAT prep and after they finished it.
I studied their results and made a comparison. You can see the percentages in the table below. I found students had an improvement in their results after completing The Economist GMAT course.
Baseline (Before taking the course)
After taking the course
Improvement

The Economist Prep GMAT Estimates VS. Real Test Scores
When choosing a GMAT course, you want one that'll have a GMAT practice test reflecting the real exam.
To check The Economist Prep GMAT test score estimates, I talked with students who did their GMAT prep only with The Economist. I asked them for their practice test results and the real GMAT scores.
Here's what I found:
Before (test score predictor)
Real GMAT test score
% accuracy

The Economist has an adaptive test that is on par with the real GMAT in terms of how the questions are presented.
However, I found that it doesn't always accurately reflect real GMAT scores. Students reported discrepancies between The Economist Prep GMAT and the real test.
In some cases, the score difference was as much as 100 points.
Comparison to Other Test Prep Companies
Here's how The Economist Prep GMAT compares to other GMAT prep courses.
It's not the most affordable course. For example, PrepScholar's self-study GMAT prep course starts at $139, Magoosh GMAT starts at $219, and Kaplan is priced a little higher at $599.
Let's take a look at practice tests. Kaplan offers 9 tests to help you get into business school, while Magoosh only offers 2, so The Economist falls somewhere in the middle with up to 4 tests available.
Finally, as for the score improvement guarantee, Magoosh offers 50-point improvement, PrepScholar 60-point score increase, and The Economist GMAT has them all beat with up to 70 points score increase guarantee.
The Economist GMAT Cost
All of the Economist GMAT packages are available at all times on the official website, and their costs are:
Essential $449
Premium $699
Genius $989
There's a 7-day free trial option, so you can try out the courses and see if they fit you.
You'll get a certain amount of course credits, so you can try some practice questions and lessons and see how you like the PAL approach.
After the trial is over, there's no commitment needed. You don't even have to give your credit card details when signing up for the trial.
The Economist also offers a money-back guarantee. If you've already taken the GMAT, you may be eligible for the money-back guarantee unless your score is 50 points higher for the Essential course and 70 points for the Premium and Genius courses [3].
Other Users' Experience
Here's what others had to say about The Economist GMAT:
Madison P. from Massachusetts
Madison says she felt the course was well structured, and she enjoyed the teaching methods in one-on-one sessions.
She especially liked the conversational method of the video lessons.
She emphasizes the test prep contains more material than most students need, and even though she didn't cover everything, she achieved the target score for her desired business school.
Jessica T. from California
Jessica started using the course about five weeks before her scheduled exam date.
Her first score on the practice tests was very low, but after studying for several weeks, she increased it by over 300 points.
She also mentions that she didn't like how difficult it was to achieve the refund policy. She needed to cover more than 90% of the course to be eligible for the refund.
Oscar D. from Virginia
In his review, Oscar says The Economist GMAT helped him get into business school.
He says this is the best GMAT prep out of all courses he's tried and that there are more than enough course credits.
He completed all the video lessons, took two practice exams and one class with a GMAT tutor without buying extra credits.
FAQs
How Long Is the Economist GMAT Course?
The Economist GMAT course is 4 to 6 months long, depending on which test prep package you buy.
How Much Is the Economist GMAT?
The Economist GMAT comes in three different packages: Essential $449, Premium $699, and Genius $989.
How Much Time Do I Need to Prepare for the GMAT?
You'll need about two to three months to prepare for the GMAT.
Which GMAT Prep Is the Best?
Magoosh, Kaplan, PrepScholar, and The Economist are among the best GMAT prep companies.
Should You Try The Economist GMAT Prep?
The Economist Tutor offers some impressive features. Their adaptive learning model is impressive, and it adapts to each student's learning needs.
However, Economist doesn't offer a score improvement guarantee for all of their courses.
If you value security, a good option to check is Magoosh.
Magoosh has a 50-point score improvement for all the courses, and their courses are more affordable compared to The Economist.
Click here to check out the Magoosh for yourself, and get ready to score high on your GMAT.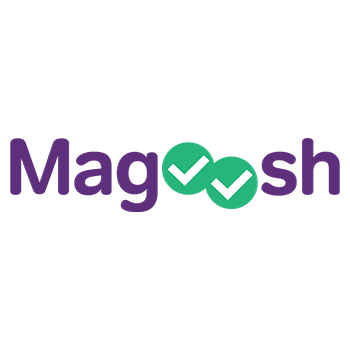 Our #1 Recommendation
Magoosh GMAT Prep Course
7-day free trial
50 points score guarantee
Actual GMAT practice problems
Adaptive learning on the student's terms
Get the BEST PRICE until the end of December
Click For Best Price