If you are planning to apply to graduate school, you might be well underway with your GRE prep. The GRE is a pretty tough test, but we are here to make it easier for you. Many students tend to neglect to study for the GRE analytical writing section. They think some schools might not look at your essay, but this is not true.
After spending hours in the think tank, we came up with a template to help you succeed on the test day's GRE argument essay. This will take all the guesswork out of the issue essay. Keep reading to check out our foolproof template.
First Step: Make an Outline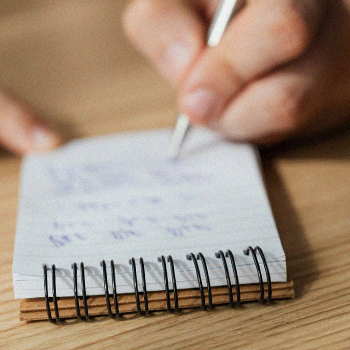 The very first step in creating a good GRE essay response is to create an outline before you begin. It should only take about 3 to 5 minutes to complete an outline. You do not have to make a long or even complete outline, but you should have some sort of plan for your writing.
To make a good outline for an issue essay, you need to plan your introduction, body paragraphs, and conclusion. You should read the instructions carefully and refer back to them throughout your essay.
You should be asking yourself what makes the topic weak and where it could be improved. You will be looking for weak evidence, vague language, and assumptions within the arguments given. Now, prepare to write a response.
Template for Paragraph 1: Introduction
All essays start with a good introduction paragraph. It would help if you started by explaining to the reader that you understand all parts of the topic given. This paragraph should be about 3 to 4 sentences.
In this section, you should identify the evidence, conclusion, and assumptions within the argument.
Do not use first-person words such as "I agree" or I disagree" in your GRE issue essay. You should focus on using phrases like "the author" or "the argument."
In this section, you should restate the author's opinion. You should also summarize the fact the prompt uses as evidence.
You should also provide your thesis and state, with confidence, that the argument is flawed. Even though it might seem necessary to state your examples in the intro, we recommend saving some time and stating those reasons in the body.
Template for Paragraph 2: Body Paragraph 1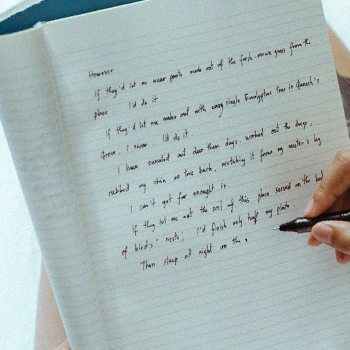 In our opinion, it is best to state your strongest and most specific reason first. You should use a strong analysis and logical reasoning to determine which reason offers the best support.
You can use examples from personal experiences, a topic from an article you read, or any other line of reasoning. You need to identify the primary assumption and problems the author states and structure your essay around those points.
The body paragraph of your GRE issue essay must show analysis and responses based on the argument task. We think it is best to focus on identifying one example and explain how it supports your thesis.
Template for Paragraph 3: Body Paragraph 2
Your second body paragraph should follow the same structure as your first one to get the best GRE test score. You should take a position on the topic and argue the critical points in support of your thesis.
For this part, you should identify another assumption from the author's topic and explain to your reader how the conclusion is supported by weak evidence. Each statement you make should provide an idea for why the evidence presented is weak. You should make statements that prove the idea wrong by offering more or better ideas and evidence.
Template for Paragraph 4: Final Body Paragraph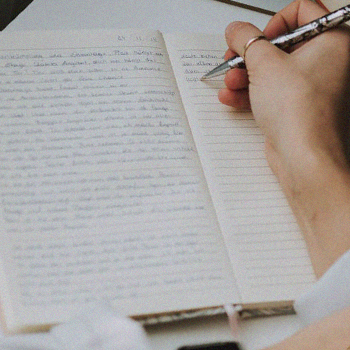 This part is optional, depending on the amount of time you have left. If you can fit it into the task, we recommend providing as many reasons as possible without sacrificing quality. In this part, you should pay attention to a weak statement or topic sentence that might use vague language.
For example, many of the sentences in GRE AWA prompts contain words like "many" or "some people." You can use an example of the author's poor rhetoric against them. You should use examples of this vague language to make your thesis stronger.
The issue with vague language is that it cannot answer the fundamental questions that the reader is asking. Identify these trigger words within the prompt and use them to strengthen your position.
Template for Paragraph 5: Conclusion
Your conclusion paragraph should be only one to two sentences. It should be similar to your introduction. You should restate the issue you were asked to analyze.
You should briefly summarize your body paragraphs. We also think you should include a sentence about why your position makes more sense to the reader.
You should not worry about spending too much time on our conclusion. It does not present any new information, so it may not affect your score as much as the rest of your essay.
Tips For Increasing Your GRE Issue Essay Scores

Practice Makes Perfect
One of the best GRE analytical writing tips for raising your issue essay score is to practice. It might sound obvious, but it is true. You should use sample essays and quality quotes for essay writing as resources for your GRE prep. After you use an official prompt to test yourself, you should compare it directly to the essay examples. You should take a look at the sentence structure and paragraphs to see if your essay is similar.
There is a good reason ETS provides a free essay example on their website. It can be used as a template so that you can raise your GRE writing score. If you follow the example essays as a guide, you will score much better when you take the actual test. [1]
Time Yourself
One important piece of advice is to time yourself. One of the reasons the GRE issue essay is so difficult for most people is that you must write your essay under strict time constraints. You should practice using example prompts and timing yourself precisely as you will be timed on test day. This should significantly improve your score and ability to write quickly.
Get a Second Opinion
You should always have other people read your GRE practice essays. You can provide them with examples and allow them to compare your essay to high-scoring examples. This will help you get a fresh perspective on your writing. To be honest, you can have almost anyone read it. It never hurts to have another set of eyes before you take the GRE.
GRE Analytical Writing Takeaways
We understand how daunting the GRE essay can be, which is why we set out to write this guide. The good thing is that the GRE essay templates can be studied and learned to do well and increase your score.
We think using examples, and practice materials can greatly improve your score. Don't forget to write at least 2 or 3 full essays before you go to the test center.
Reference:
https://www.ets.org/gre/revised_general/prepare/analytical_writing/argument/sample_responses